November 2023 Trip to the Maritime Museum, Greenwich, London for the Nelson, Navy, Nation Exhibition
I spent an enjoyable hour or two at the Maritime museum in Greenwich, South East London. Whilst there i came across an excellent exhibition on the life of Nelson, featuring a selection of paintings along with antiquities and model boats. There were also a number of original items from the ships involved in Nelson's life, including cannons. It was a particularly comprehensive display, despite only having a small part of the museum devoted to it.
The highlights of the paintings included here were a number of portraits of the great man himself, as well as one of Napoleon which greets you at the very start of the exhibition. There were also a number of classic maritime scenes which, no doubt, were taken from the museum's existing collection. There were also a number of scenes of Greenwich, which tied in perfectly with the venue, and some of these reminded me of the great work of Italian master Canaletto.
Greenwich itself is a hive of culture, and well worth a visit for those spending a few days in and around London. Besides exhibitions such as this, Greenwich also has an impressive park plus a number of other venues to enjoy, as well as an historic market and some beautiful scense along the River Thames. See below for a selection of some of the highlights that i came across whilst visiting Nelson, Navy, Nation.
"...From bustling dockyards to ferocious sea battles, Nelson, Navy, Nation brings to life the tumultuous 18th century, exploring how the Royal Navy shaped everyday lives as it became a central part of society, and turned seafarers into national celebrities..." Royal Museums Greenwich
Exhibition Details
Title: Nelson, Navy, Nation
Date: Permanent Gallery Display
Location: National Maritime Museum, Greenwich, London
Price: Free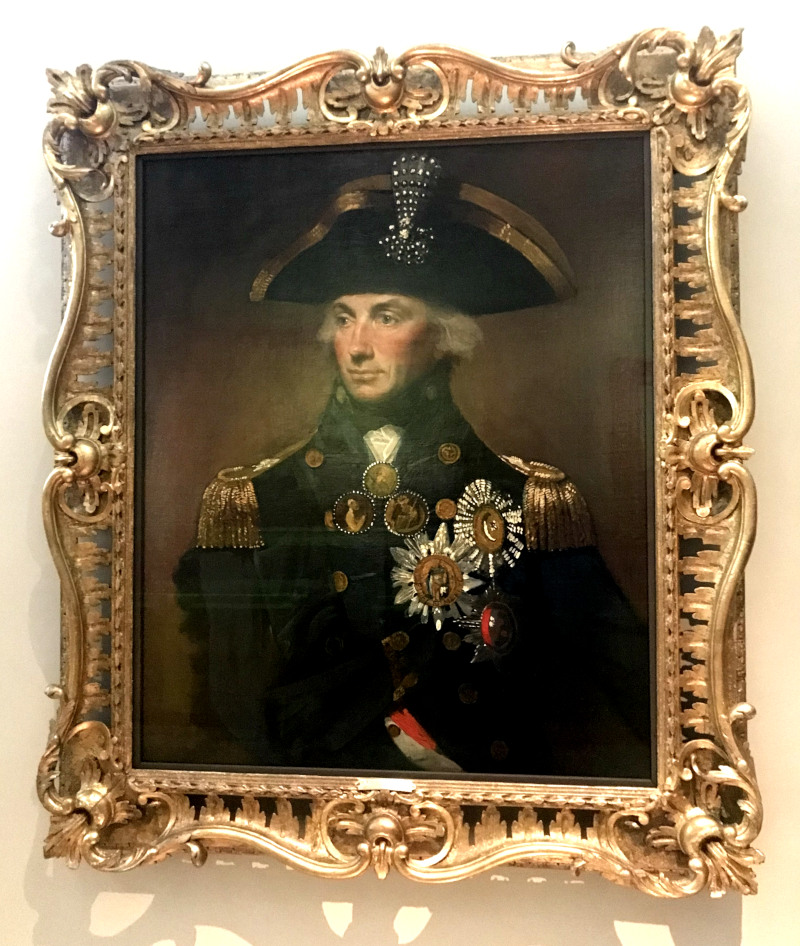 Rear-Admiral Sir Horatio Nelson by Lemuel Francis Abbott
More about the Nelson, Navy, Nation Exhibition
Whilst the paintings on display were my main interest in this exhibition, I really appreciated the breath of content to be found here, with this long room filled from top to bottom with interesting items related to maritime life. From the celebrities of the seas, to the model boats and maps explaining the overall history of this period, there was so much to enjoy here.
Indeed, even those relatively uninterested in art from this period will still have plenty to appreciate. Essentially, you wander through a history lesson, focusing on naval life in the 18th century, but the beauty of the items on display makes the whole experience a true joy. From an artistic point of view, it is also interesting to see the different ways in which artists reflect the period, covering famous, grand battles at sea, to more intimate portraits of life aboard these majestic vessels.
The exhibition attempts to teach us much about Nelson, the man, as well as the great military leader. We also find out about the key enemies for Britain at that time, and how their battles were fought. Most are aware of Nelson, but it is rare to be able to browse so many items connected to his life, as well as the 18th century more generally. The display is well planned out, with large maps complementing the smaller antiquities to give a comprehensive overview. Carefully chosen artworks help to illustrate key moments in the leader's life and also help us to better understand life aboard some of the ships from that era.
Those looking to learn more about the exhibition can view some of the featured items here, and there you will see examples of the clothing, jewellery, ceramics, art and so much more which is crammed into this exciting display. Those new to the Greenwich Museums will quickly see the breadth of their collection, with some additional items loaned in to complete this comprehensive survey of Horatio Nelson.
Exhibition Photos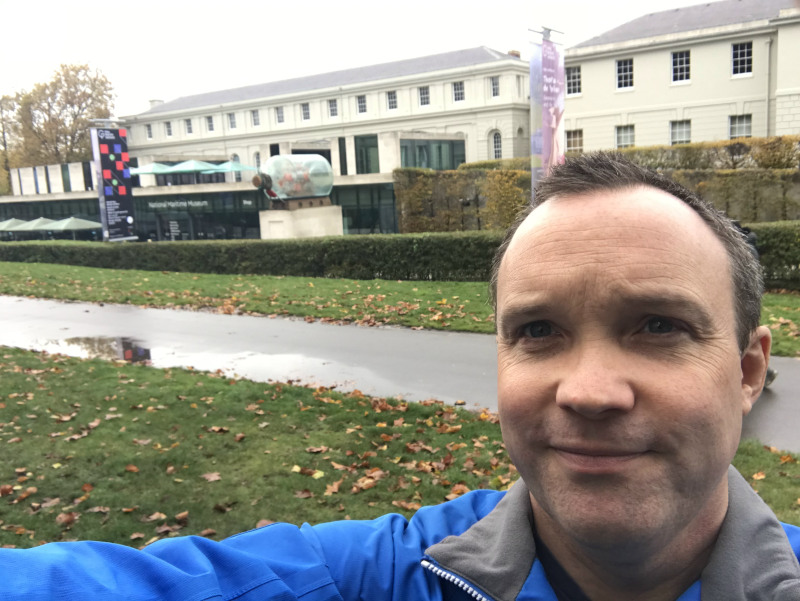 Me Outside the Maritime Museum, Greenwich, London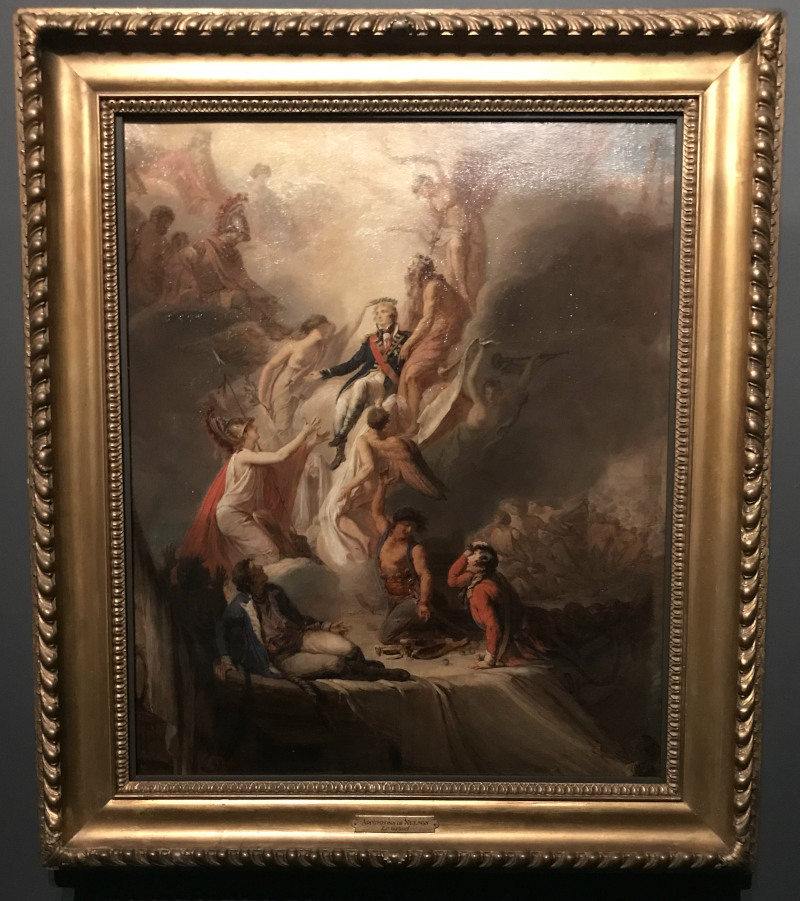 Apotheosis of Nelson by Scott Legrand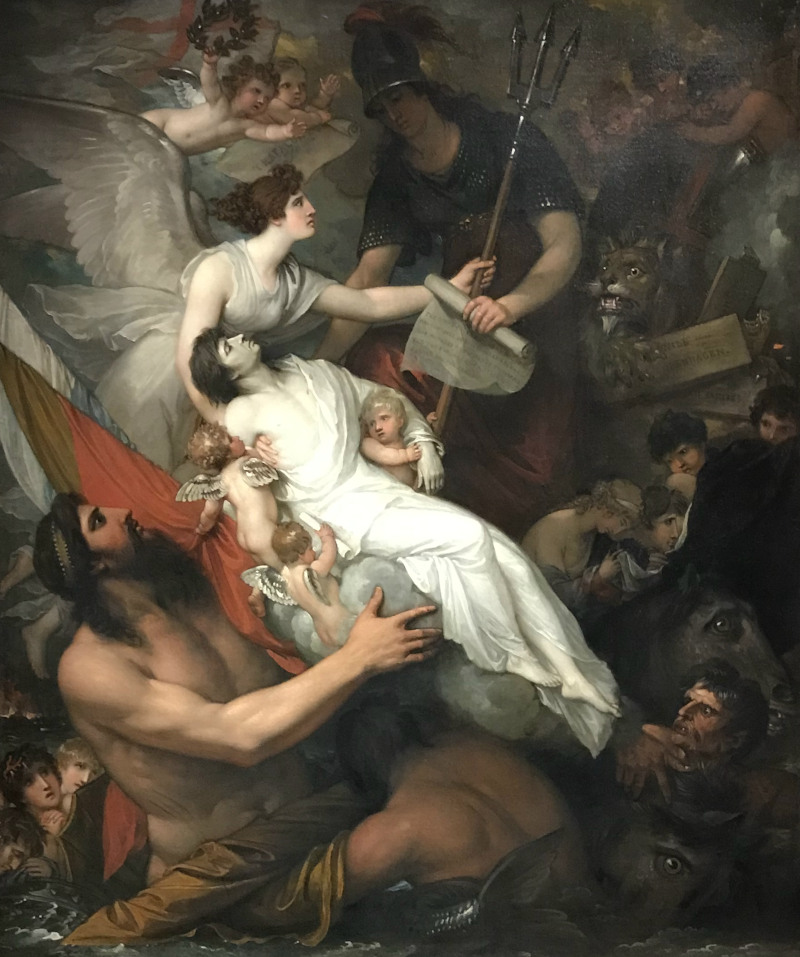 The Immortality of Nelson by Benjamin West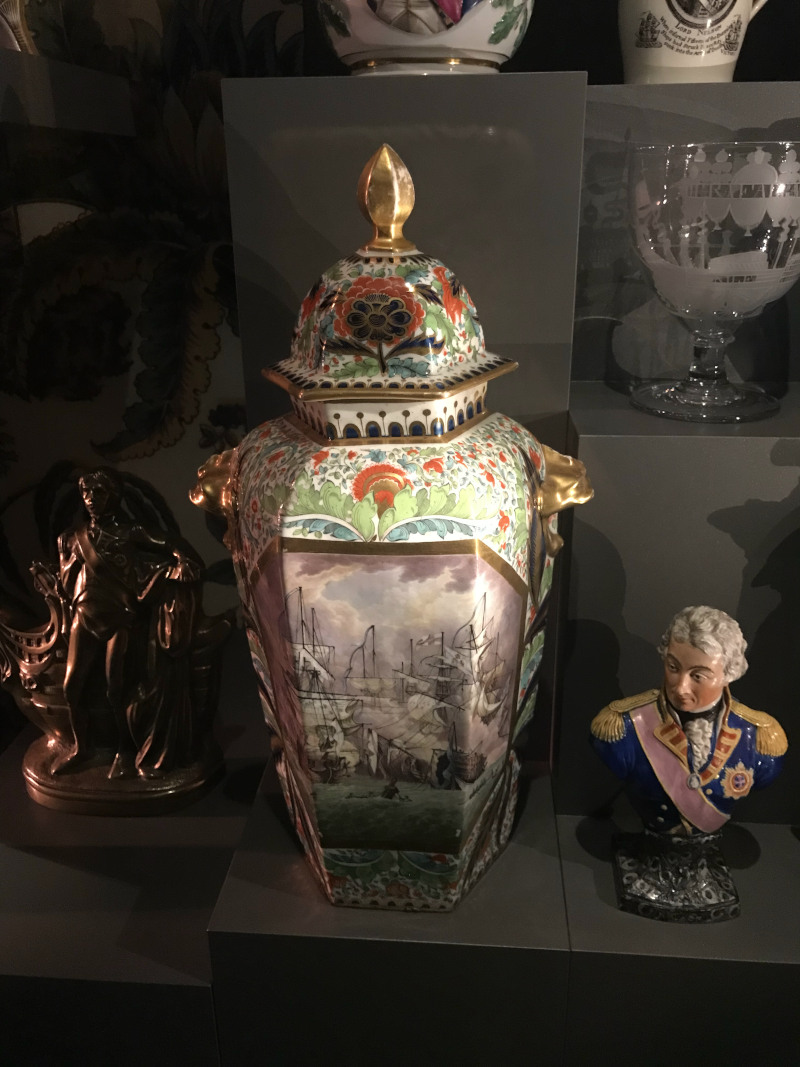 Antiquities from Nelson's Era included in Exhibition Display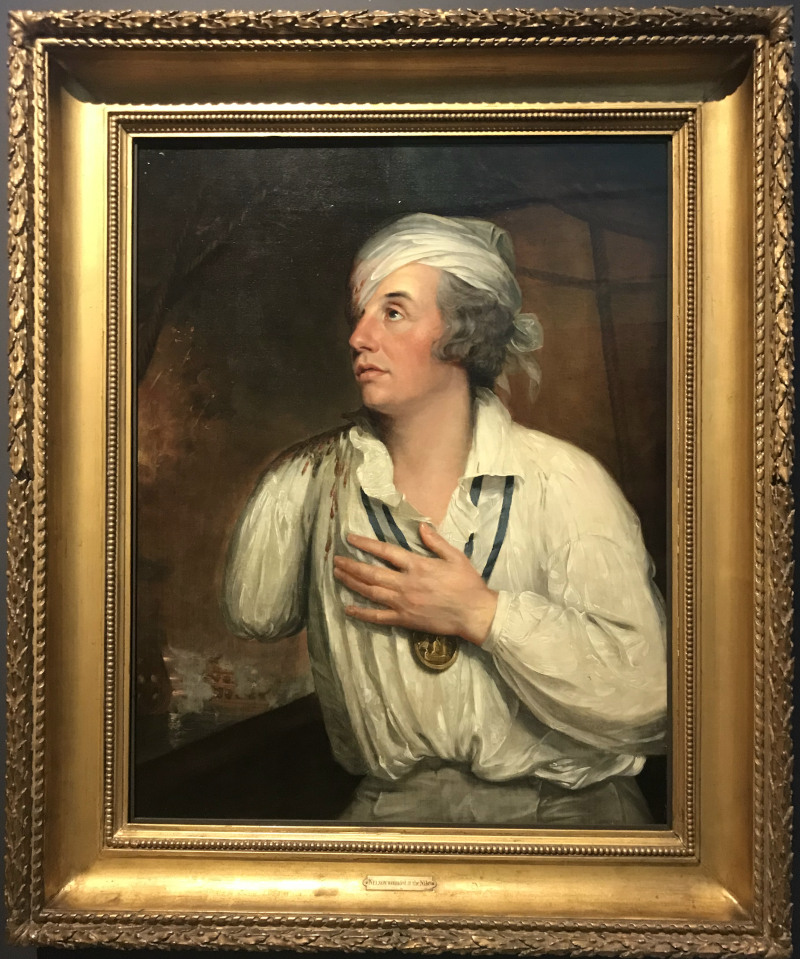 Horatio Nelson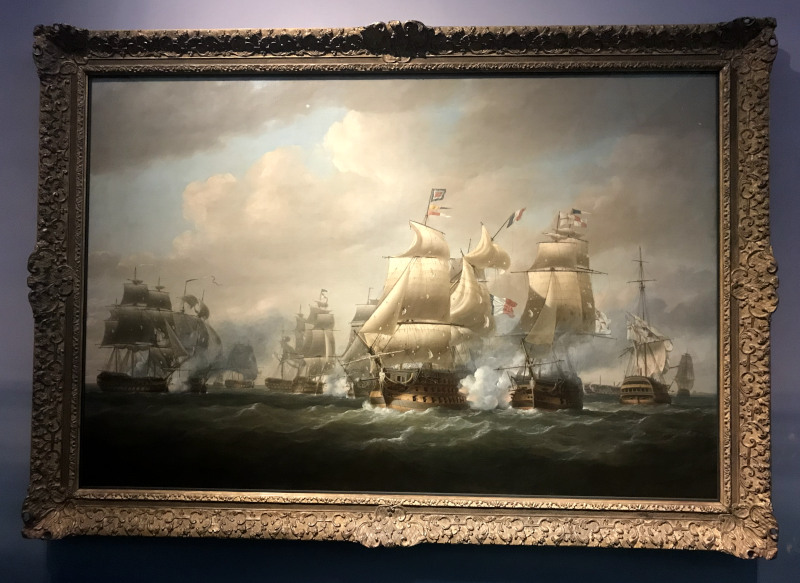 Classic Maritime Painting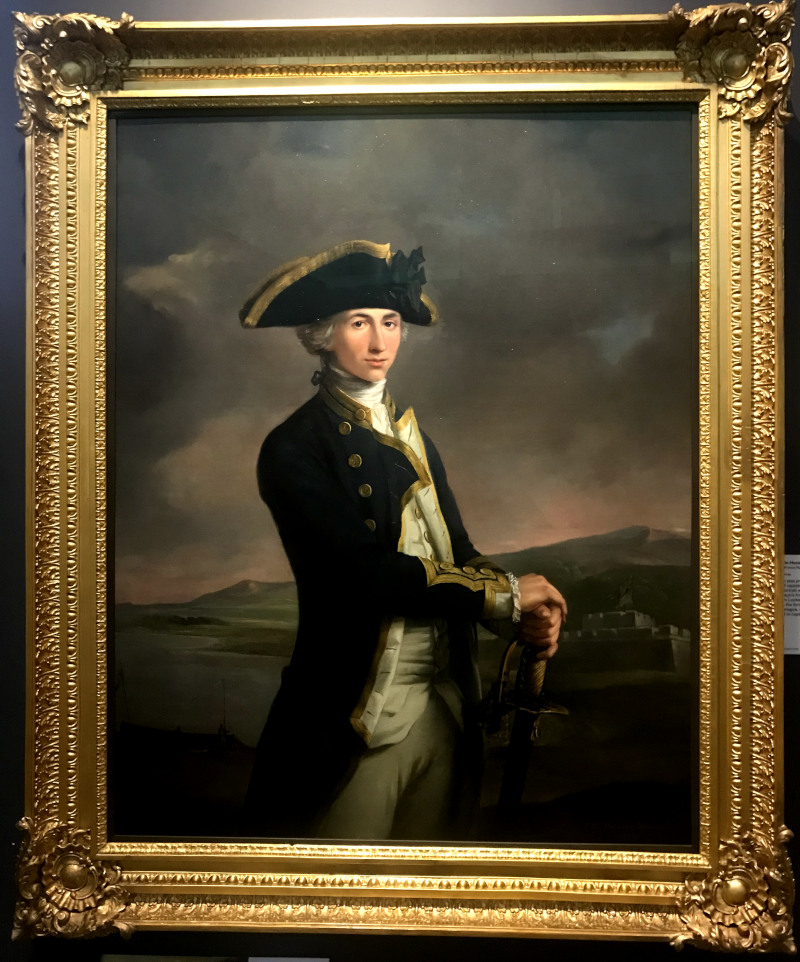 Lord Nelson Formal Portrait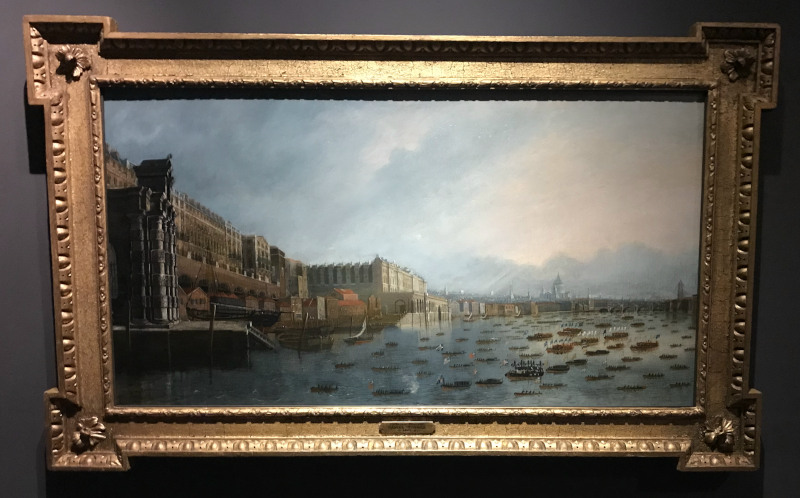 Nelson's Funeral Procession on the Thames by Daniel Turner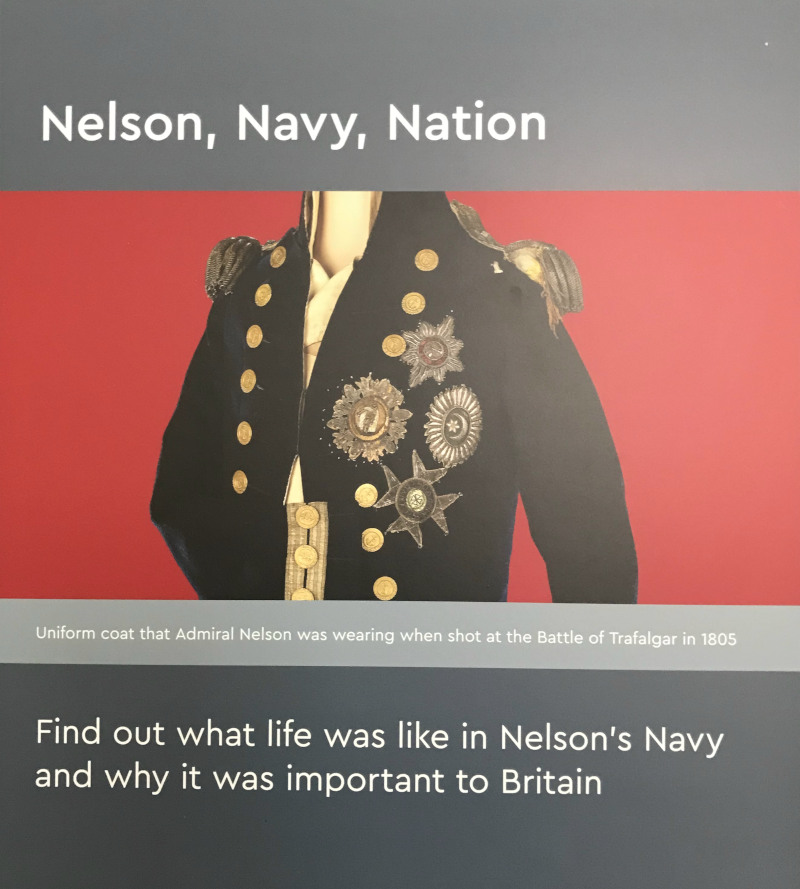 Nelson, Navy, Nation, Maritime Museum Greenwich Exhibition, November 2023