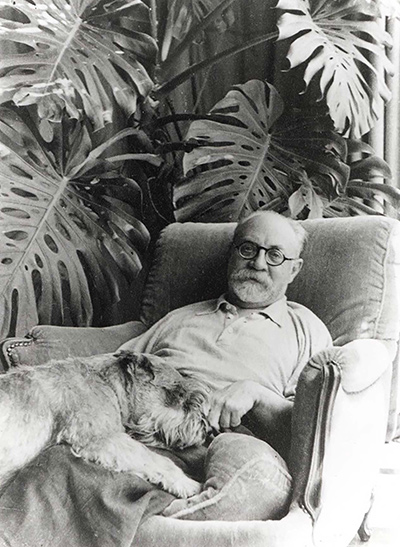 Buy Art Prints Now
from Amazon
* As an Amazon Associate, and partner with Google Adsense and Ezoic, I earn from qualifying purchases.
Henri Matisse is one of the most famous contemporary artists in history, bringing new ideas and styles into the art world at a time when France was starting to lead the way in developing exciting and influential new art movements.
Matisse paintings are some of the brightest and most impressive to have come French art. Ever since the impressionists of Claude Monet and the like, colours has been an important aspect within new art movements, as Matisse was one of the finest in their use. You can also find more Matisse paintings here. His career was long and varied, with several different types of media making their way into his collection of best achievements. Besides his oil on canvas paintings were also many pencil drawings which in many cases were study pieces in preparation for later large scale works. Matisse himself struggled at time to get exposure for his work but was fortunate enough to gain support from a leading Russian art collector who was excited by the artist and chose to buy many of his paintings, helping to lift any financial strains off the painter.
The artist's paintings cover a broad serise of topics, he certainly didn't settle just on one approach as did artists such as Claude Monet who would almost entirely concentrate on landscape painting. Matisse created many portraits as well as indoor scenes, such as the one above with an open window at the back of a room which itself was very bland but came alive in the painting once Matisse's colour and style choices had been added. This foresight and ability to life the mundane was one of the talents of this French painter. You will see from all of the paintings included within Matissepaintings.org that his frequent colours included reds and greens, with a normal focus on bold primary and secondary colours together which would always leave an eye-catching finish that it most cases worked brilliantly. We have carefully chosen the best 25 paintings and drawings from Matisse's career and included them here within this homepage. For those interested to study even more of his career titles, please check out the list further down the page which summarises the best 50 or so paintings and sketches to have from his full career.
Goldfish
Goldfish is a great example of the style that Matisse is best remembered for, with it's bright colours and indoor scene. Goldfish is a charming work which is currently amongst his most popular as a reproduction for his many fans around the world who continue to add copies of his original works to their home and office walls. Typically reproductions are in the forms of framed art prints, posters and stretched canvases which offer the best balance between price and accuracy to the original. Normally much depends on the style of home in which the reproduction is headed, with some suiting large framed art work pieces, and posters better for others where perhaps less space is available. France itself has long since inspired artists from around the country because of the inherent colours found within it's natural scenery and also the creative freedom in which artists can typically live and work. Many consumers within France, particularly Paris are very open and supportive to new contemporary art styles and as such the French capital has often been a mecca for up and coming arists who are seeking interested audiences for their innovative styles plus other influences which are relatively similar to what they themselves are interested in.
Blue Nude
Blue Nude was one of a whole series of cutout art works created by Matisse towards the end of his career when his health had significantly deteriorated and left him with few options to continue his work. Even from his bed Matisse was able to create inspired cut out portraits, normally in blue, and lay these against white background to create a very innovative new style within his career. There were several nudes in this series, and the one above is the best known of all of these. Henri Matisse's career has possibly been summarised within the mainstream art world into a short list of paintings which is not comprehensive of his career but does make it easy for people to quickly understand the general style and approach of his paintings. This short list would probably include works such as The Dance, The Snail, Open Window, several of cutouts plus also some portraits. The Snail is displayed in a prominent position within the Tate Modern, and as such was always likely to benefit from this exposure.
Icarus
Icarus is the best known of all of Henri Matisse's cutout art works. It features an extra colour on top of the rest which helps it to stand out from all the others. Few even realise the technique used by Matisse to create these works and are amazed to find out how poor his health was at the time that he created these memorable pieces. The Matisse cutouts differ significantly from his earlier paintings which often have great numbers of colours within a contemporary but non-abstract form, whilst his cutouts were undeniably expressive and abstract, particularly for this time. France has produced many great artists over the last few centuries with particular strengths within certain art movements like Romanticism and Impressionism, with Matisse standing out almost by himself thanks to a career which was completely original and unlike anyone else of that era. It is difficult to see many new painters achieving the same levels of achievement with colour as Matisse managed, and only the likes of Marc Chagall can be considered equal. French art continues today to impress though it was the mid 18th century up to the end of Matisse's career which mark it's highest movements.
Dance
Dance was an outstanding series of two paintings which are instantly recognisable by most contemporary art fans. Dance features a broad embrace of dancing characters set against a bright background, with the two versions offering different levels of detail and hue of colour. The originals were actually produced on huge canvases that are now on display at key galleries within Russia and America. The Hermitage Museum now holds many Matisse classic paintings because of the influence of one Russian art collector within the life of Matisse. Dance is a great example of the positive feelings that most Matisse paintings will give off, thanks to the combinations of well chosen scenes and the incredibly bright colours in which they are depicted. Few artists offer such uplifting art and it is for this reason that Matisse is still so popular, many years after his career has passed by. This painting holds a prominent position within the Hermitage Museum and for that reason is amongst his highest profile paintings.