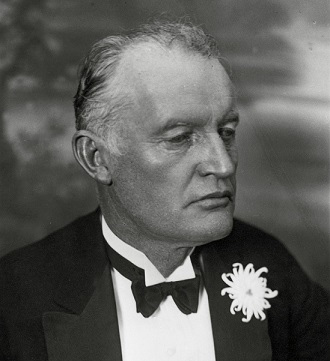 Buy Art Prints Now
from Amazon
* As an Amazon Associate, and partner with Google Adsense and Ezoic, I earn from qualifying purchases.
Edvard Munch was a famous Norwegian artist from the 19th and 20th century who combined Expressionism and Symbolism to produce a truly unique style that remains particularly popular in the present day.
Edvard Munch was classed as a symbolist painter whose paintings were designed to communicate messages from the artist rather than simply copying reality as the realists had done. This website includes detailed information on the life and career of this talented European painter. Munch produced an impressive catalogue of paintings from a considerable career, whose highlight was undoubtably The Scream, which you can see below alongside a full gallery of his other major works.
Edvard Munch is known for his series of works based on the emotions of love, fear, death, melancholia, and anxiety and The Scream was included within this collection which he entitled the Frieze of Life. This method for producing series of paintings with a linked topic was relatively rare up until around the 19th century before artists such as Claude Monet (Haystacks) and Alphonse Mucha (Seasons) began to do it regularly and Munch's series is one of the best known of all. Edvard Munch has marked himself out as certainly the most inspriring artist to have come from Norway, and there are few others notable names to challenge him within this small North European country.
The extent of his contributions to this country's art scene has led to the construction of the Edvard Munch Museum which holds most of his art from right across his career and it is certainly an excellent opportunity to see a great number of his original paintings together, which isn't possible for many artists other than occasional exhibitions. The Scream, which you can see below, was a painting with the intention of underlining the sadness and difficulties being experienced by the poorer parts of society in Norway at that time, and is similar in that respect to Van Gogh's Potato Eaters which was an equally moody affair with the ambition of drawing attention to the poorer parts of Dutch society, around which Van Gogh himself was living.
The difference between these artists is that the latter's move to France opened up new ideas for his art which now would rely on brighter colours and a more positive outlook. Munch remained dark and moody throughout, giving him a single signature style which makes his work immediately recognisable, even for the more obscure paintings that you may have not seen before.
The Scream
Scream is probably the most popular topic from the whole career of this great artist and the painting itself remains highly respected right across the world, comfortably being the art work for which the artist is most commonly remembered. The thefts of this painting have also added further exposure to the work in recent years, with many reflections of it within the media with those who create their own version of this undoubted masterpiece.
Symbolist paintings have failed to attract quite the same attention as those from impressionist and post-impressionist painters with many prefering the bright and bold colours from artists like Van Gogh and Monet over the darker, more moody atmospheres found within the career of Munch. Despite this, there is still great academic acceptance of his work and perhaps more knowledgeable art fans appreciate the thought which exists in each of his paintings.
Summer Night at the Beach
Summer Night at the Beach can be seen above and is a charming landscape painting from Munch which is amongst the most reproduced of all his art works thanks to the popularity which surrounds most of these types of landscape or seascape scenes. The fact that it is at nightime also offers the artist an opportunity to contrast colours even more to give a stronger finish which is part of the success for this particular painting.
The original paintings of Edvard Munch remain highly popular right across the world, with a significant following for Symbolist painters as a whole. As one of the more significant artists to have come from this art movement, Edvard Munch reproductions are commonly bought by his fans who want to add accurate copies of his work to their own homes, with The Scream being the most popular choice as a giclee art prints, posters and stretched canvases.
Young Girl on a Jetty
Young Girl on a Jetty is shown above and is available to buy as art print from the links provided, which take you through to the Art.com Edvard Munch prints gallery which we have used ourselves to great satisfaction. The company themselves have a great track record in supplying high quality art prints, posters and stretched canvases and Young Girl on a Jetty is one of the most popular from the career of this painter.
There is a classic charm found within much of Munch's career which has ensured that his work continues to be popular right across Europe for the many expressionist and symbolism fans that still follow artists like Munch. Many see Munch as someone who laid the ground work and created academic interest for all expressionists artists who followed, including the likes of Franz Marc and many others.
List of Famous Edvard Munch Paintings
Please see below for a summarised list of the best Edvard Munch paintings that are featured throughout this website.
The Scream
The Dance of Life
Despair
Evening on Karl Johan Munch
Anxiety
Puberty
Comfort
Friedrich Nietzsche
Hans Jaeger
The Kiss
Life
Starry Night
Workers in the Snow
Galloping Horse
Worker and Child
The Voice
Madonna
Red and White
Ashes
Cupido
Jealousy
By the Deathbed
Summer Night