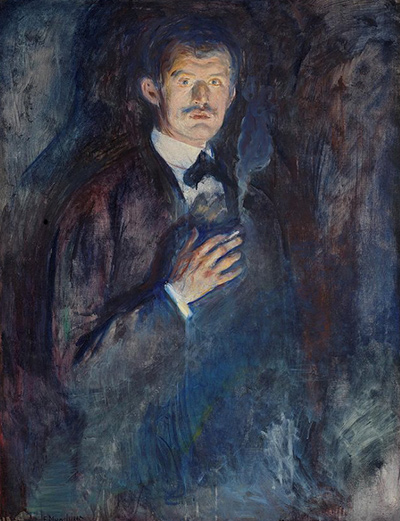 Buy Art Prints Now
from Amazon
* As an Amazon Associate, and partner with Google Adsense and Ezoic, I earn from qualifying purchases.
Edvard Munch prints make great articles for study of art in the late 19th century and early 20th century thanks to the skill and imagination of famous Norwegian painter Edvard Munch.
His combination of technical ability and creativity make his prints and paintings truly inspiring and they also serve as a diary to the lives of normal people at a difficult time in the history of this European country. Munch paintings developed an impressive choice of colour schemes and an unusual method of depicting the different charcters in his works, with some having mildly abstract forms. An artist of note that held a similar method to Munch was Vincent Van Gogh who produced several similar paintings in the earlier stages of his career.
In the modern era Munch is also well remembered for the common appearance of his works in high profile thefts with regular problems for those hoping to keep his paintings in the national institutions of Norway. Fortunately most are returned quickly and so his work is still available to the people lucky enough to see them. Munch is an artist best studied in his native Norway if you want to enjoy the originals from his career. The national museums there contain classics such as Ashes, Madonna, Puberty, Self-Portrait with Burning Cigarette, Death in the Sickroom, The Dance of Life, The Dead Mother and Self Portrait: Between Clock and Bed.
Many don't have the option to go to Norway to enjoy his paintings and as such the prints available from this website are a great, cheap alternative to those looking to appreciate his best achievements. Each of the images in this website are linked through to a Edvard Munch print gallery which is well worth checking out. It includes many of his great paintings in a variety of different formats such as art giclee prints, tapestries, stretched canvases plus framed prints too. So either choose between Madonna or The Scream by clicking on them to find out more, or choose the other links that take you to the gallery page. We chose to recommend this print shop because we have used them several times ourselves, for Munch prints and also other artists.
List of Famous Edvard Munch Paintings
For those who appreciate the art of Edvard Munch and his Scream painting, see below for several other key works from this artist's career.
The Scream
Death in the Sickroom
The Dance of Life
Madonna
The Kiss
Hans Jaeger
Vampire
Lady From the Sea
Ashes
The Sick Child
Death of Marat I