The Baroque art era came directly after the Mannerist movement, which marked the final years of the Renaissance. It was now time for something new, though many of the qualities of the Baroque were an extension of the achievements of what had gone before, just with additional ideas added on top.
Introduction to Baroque Art
The Baroque movement ran from around the year 1600 up to the early 18th century and would feature a variety of artistic styles which cannot easily be summarised. That said, there were certain themes and stylistic choices which ran consistently through the movement and can be seen in most of the famous artists of this period.
Alongside the drama and energy, Baroque art is also famed for its bold colors and dramatic lighting, and many of these innovations would continue into art movements that followed on afterwards. For example, Romanticism artists often used dramatic lighting, though more so in landscape painting, where as the Baroque artists would choose other types of content.
Famous Baroque Artists: List of the Finest Painters and Sculptors in Baroque Art
In order to best summarise this exciting period in European art, we have listed below a selection of the most famous Baroque artists, including short summaries of their careers and also some pictures of their paintings and sculptures. Beneath this list, there is further disussion about various aspects of Baroque art, and its wider impact on the direction of European art into the 18th century and beyond.
Caravaggio
Caravaggio was an extraordinary, and highly influential Baroque artist. His paintings were famous for their dramatic lighting, as well as the highly emotional, even brutal nature of his content. The artist himself was a troubled individual, forced to move around Italy on regular occasions due to a series of mishaps.
Caravaggio's work drew a number of followers, who would themselves become known as the Caravaggisti, which included the Gentileschi father and son combination of Artemisia and Orazio. Judith Beheading Holofernes and The Calling of St Matthew are two good examples from Caravaggio's career which represent his handling of light and the brutal nature of his work.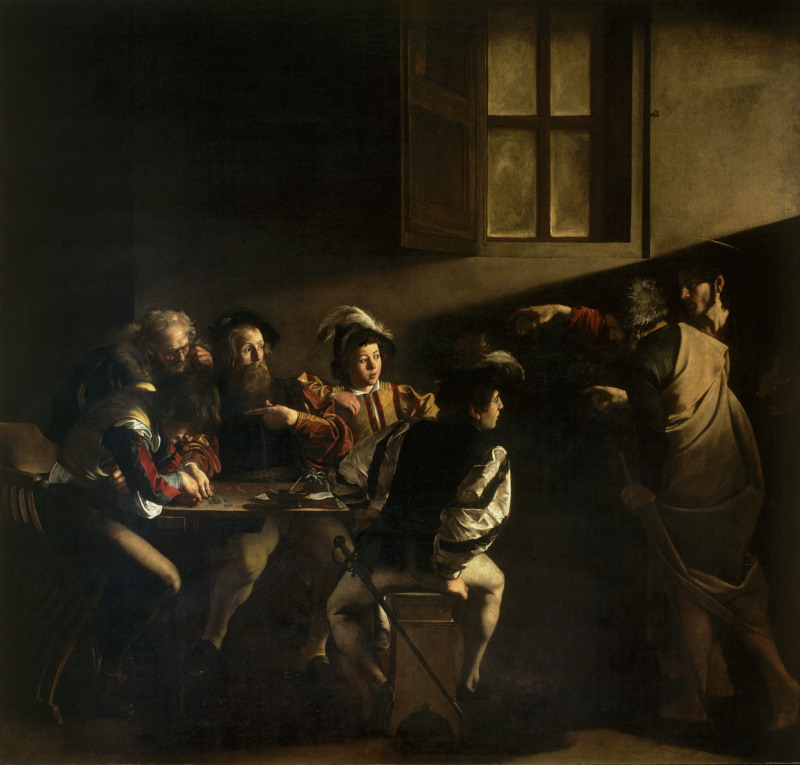 The Calling of Saint Matthew by Famous Baroque Artist, Caravaggio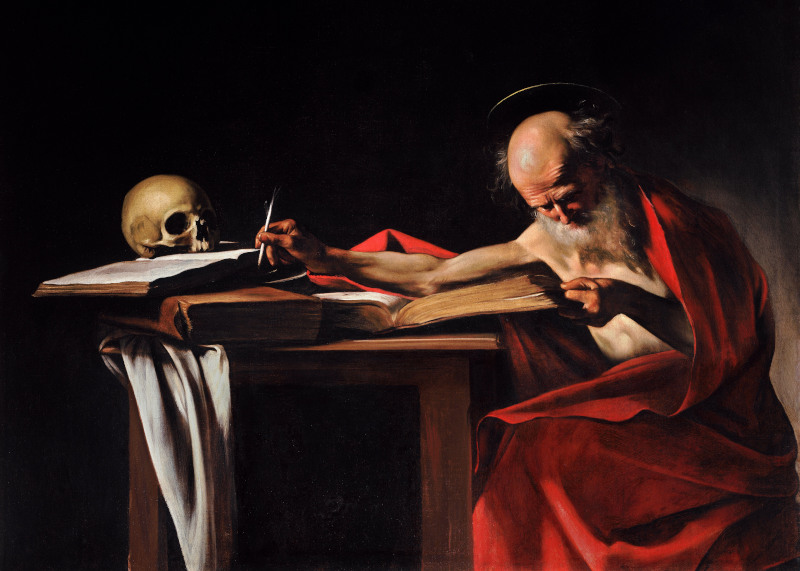 Saint Jerome Writing, Famous Italian Baroque Painting by Caravaggio
Rembrandt
Rembrandt was a major force within the Dutch Golden Age, which itself was a subgenre of the Baroque movement. His work also made use of dramatic lighting within his paintings, but his oeuvre was so diverse that it is better to discuss his career as a separate entity. He achieved fame in a number of mediums, including drawing and etching and can be considerd one of the most accomplished technicians in north European art history.
The Night Watch and The Return of the Prodigal Son are his two most famous paintings, and these capture his heavy contrasts of light and dark. His style lacked the drama of the Baroque style in most cases, but there are some examples of religious content in his career which more closely matches the stereotypical approach of this larger movement.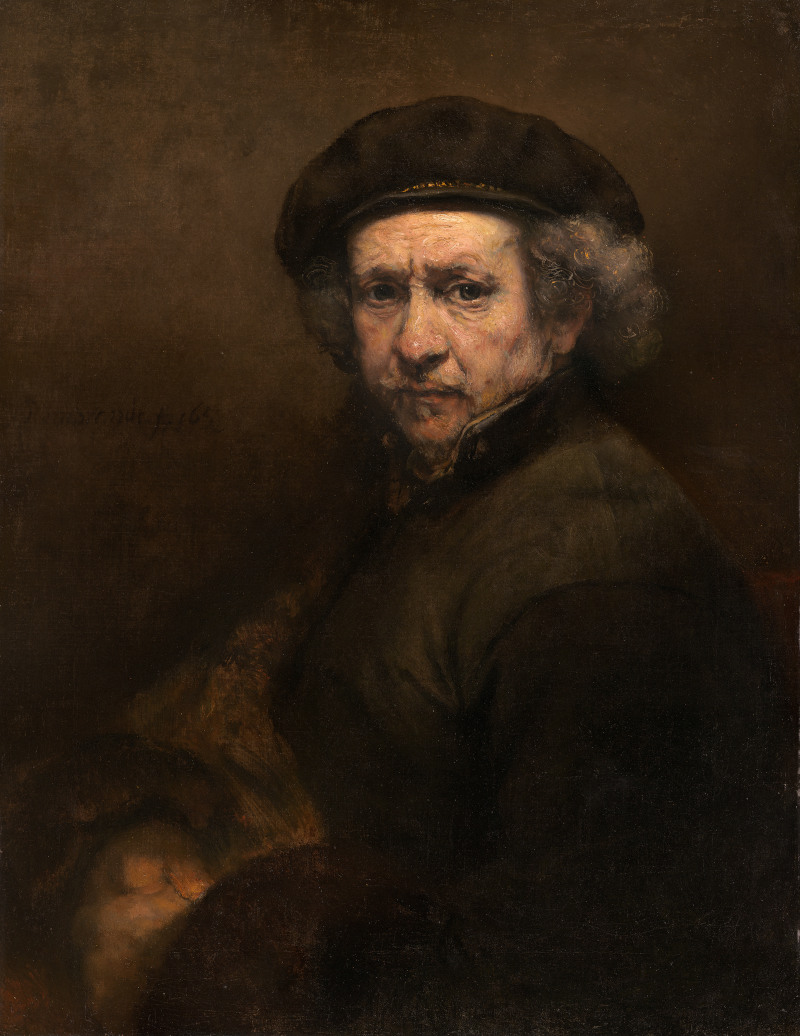 Rembrandt Self Portrait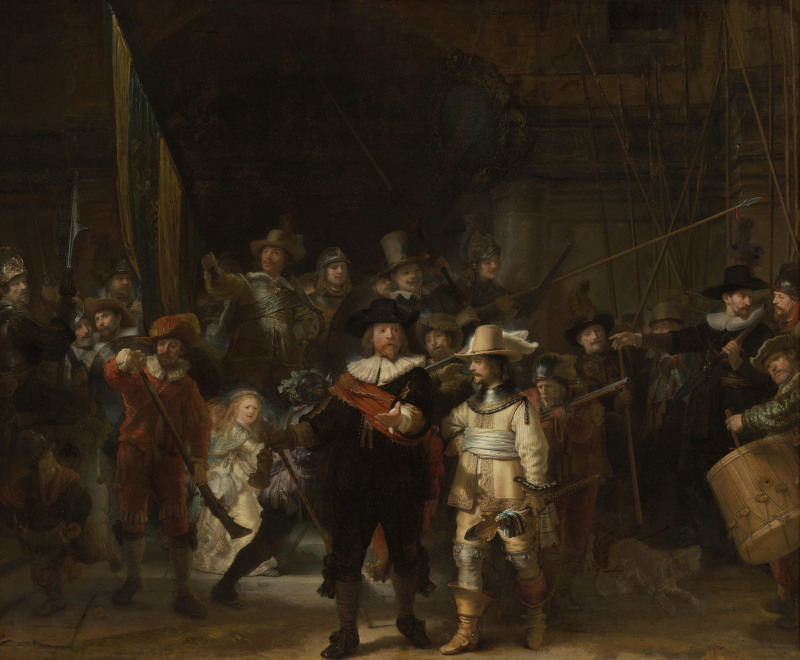 The Night Watch, Famous 17th Century Dutch Baroque Painting
Peter Paul Rubens
Peter Paul Rubens, with classic paintings such as The Elevation of the Cross and The Judgement of Paris, was the quintessential Baroque painter, filling complex scenes of figurative art with bold colors and dramatic energy. Rubens also became famous for his use of large women, who broke from the traditions of modelling, and better resembled the variety of female body shapes.
Rubens is classified as a Flemish Baroque artist, and was the leader of this collective. His varied oeuvre included religious depictions for altarpiece commissions, as well as history paintings and landscapes, but it was always his handling of figurative art that was the most accomplished part of his output.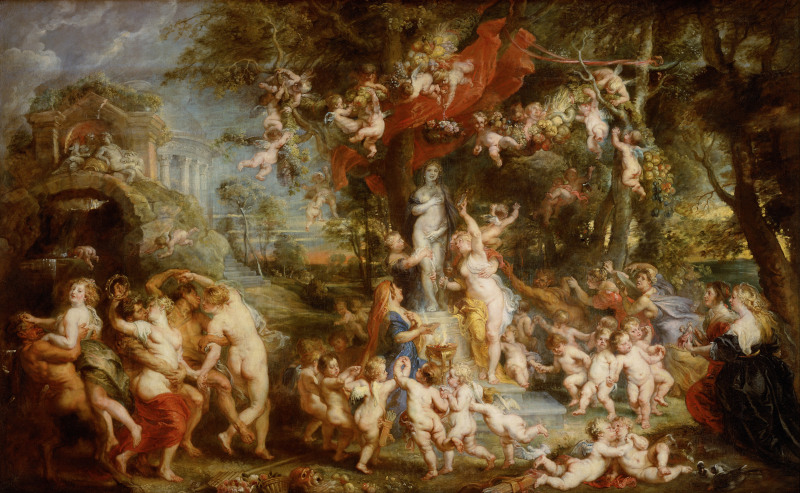 The Feast of Venus, Figurative Painting by Peter Paul Rubens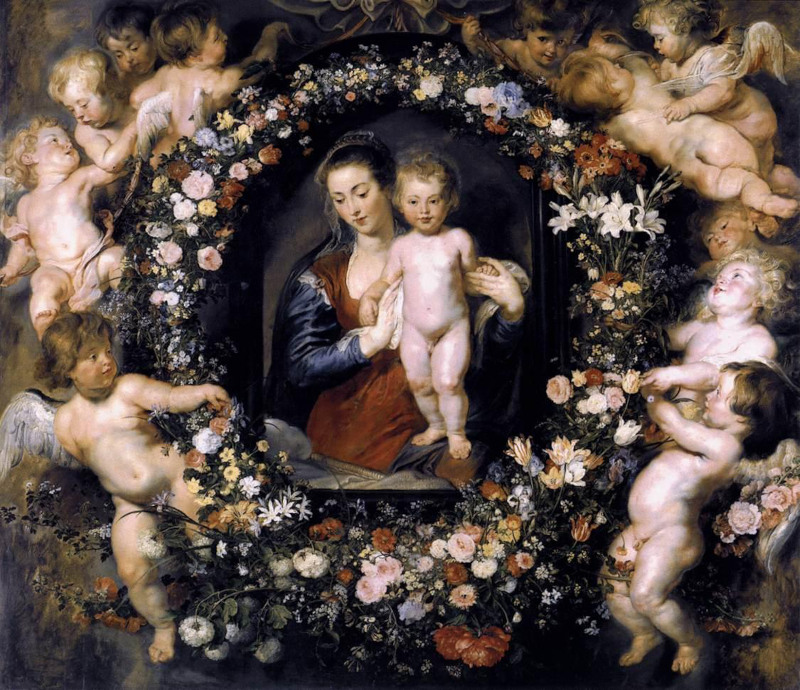 Madonna on Floral Wreath, Rubens with Jan Brueghel the Elder Baroque Art
Artemisia Gentileschi
Artemisia Gentileschi was the leading female painter in the Baroque movement, and took over from her father, Orazio, who was also a highly accomplished artist. Both followed the style of Caravaggio, whilst appending their own ideas and innovations on top. Artemisia travelled around Italy, seeking major commissions for her dramatic work and found that her role as a female artist could be both a help and a hindrance.
Judith Slaying Holofernes and Self-Portrait as the Allegory of Painting are two of her better known paintings, but for a long time some of her works were misattributed to others. It has only been in recent years that a better understanding of her oeuvre has emerged, and exhibitions of her work are now particularly popular for those looking to understand more about traditional female painters.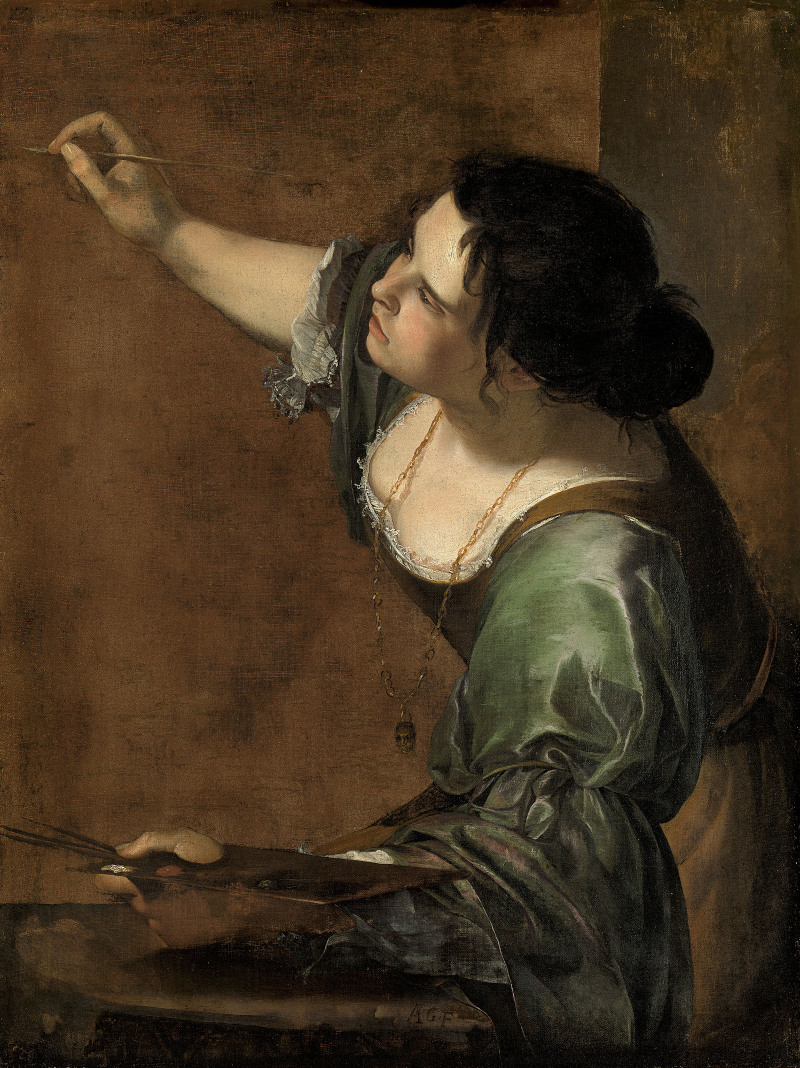 Self Portrait as the Allegory of Painting by Artemisia Gentileschi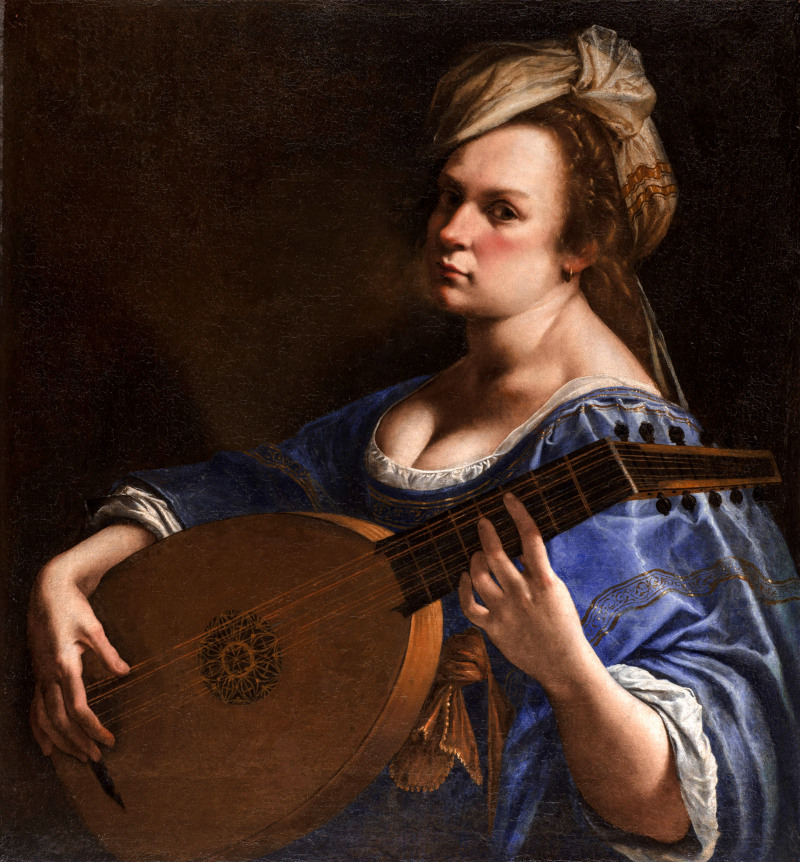 Self-Portrait as a Lute Player
Bartolomé Esteban Murillo
Bartolomé Esteban Murillo was a leading Spanish Baroque painter from the 17th century. Murillo was based throughout his life in Seville and focused most on religious content which was in demand in Spain at the time. He was also particularly accomplished in figurative art and portraiture, and completed a number of secular works which focused on local people of all backgrounds.
Murillo was one of a number of important Spanish Baroque artists, with this country emerging in the 17th century as a major force in European art. As wealth within the country grew, a number of donors were also able to attract significant artists from outside of Spain to raise the artistic levels domestically.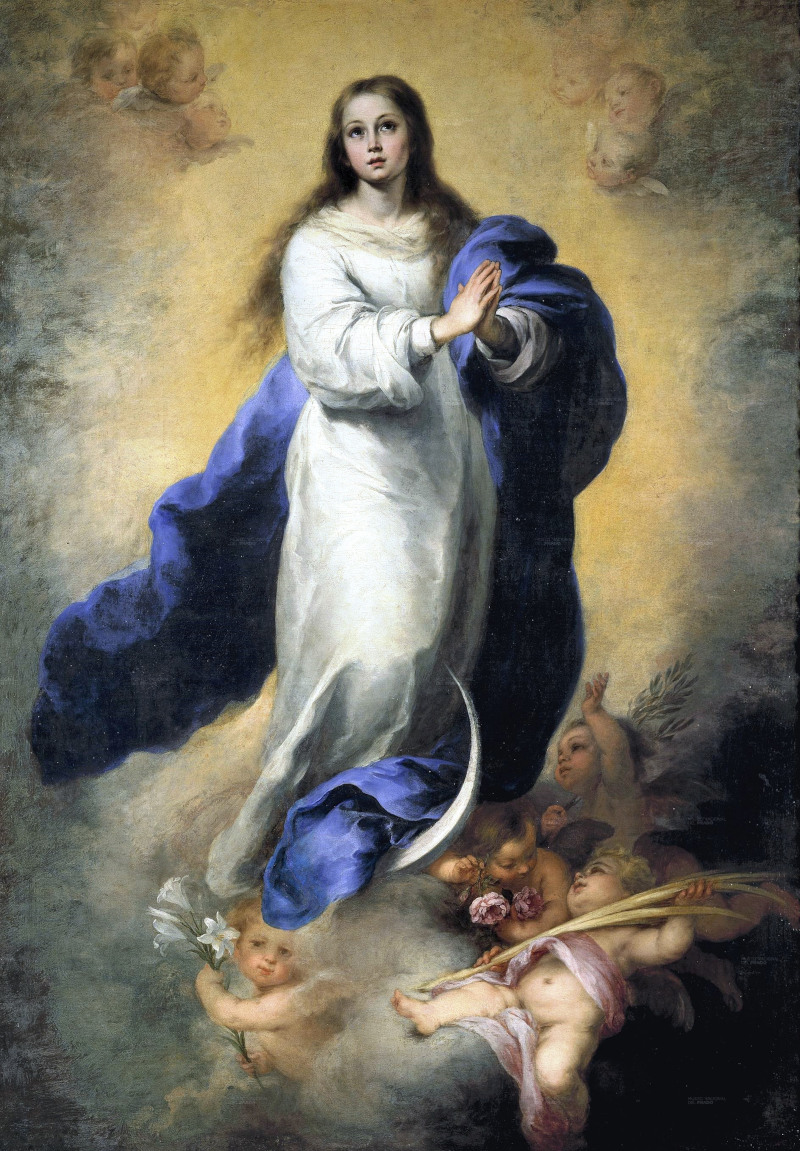 The Immaculate Conception of El Escorial, Spanish Baroque Religious Painting by Murillo
Frans Hals
Frans Hals is best remembered for his Laughing Cavalier painting, but he also produced a large number of other artworks which are worthy of note. He loved to capture the local people of his community and focused on the poor and working classes. He found a charm and honesty with them that suited his expressive artistic techniques.
As part of the Dutch Golden Age, Hals is inevitably classified as a Baroque painter, but his content is not particularly similar to the likes of Rubens, and is more related to other Dutch painters of that era. Portraiture dominated his output, and he captured many charming scenes of life in locals bars, with all manner of characters featured.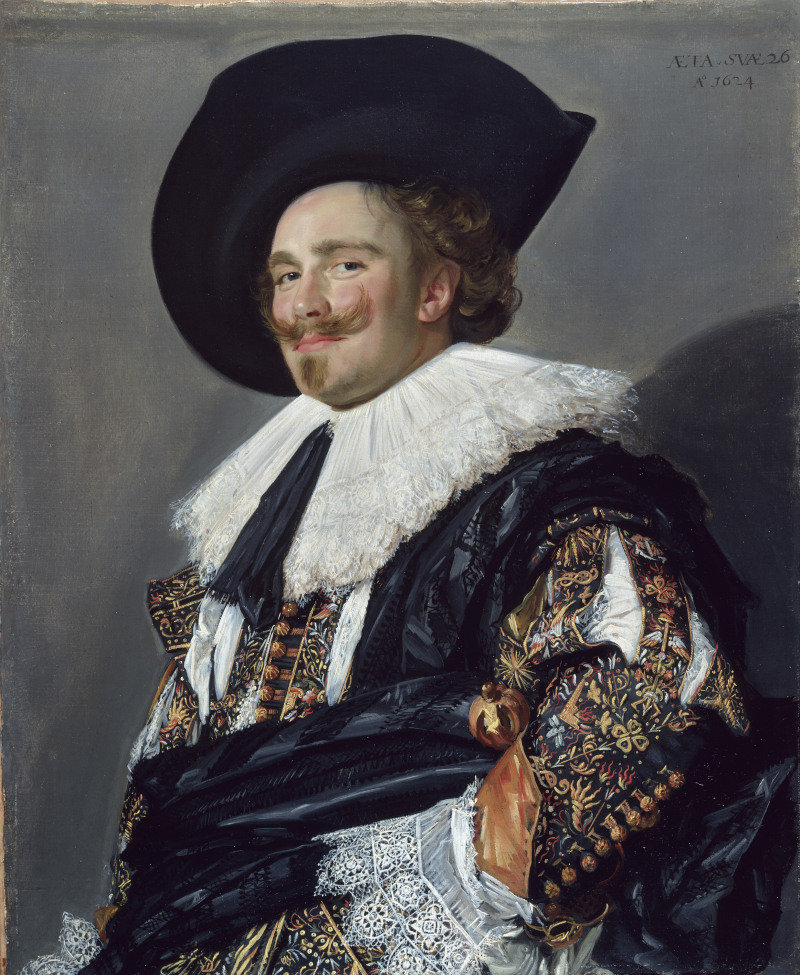 Laughing Cavalier by Frans Hals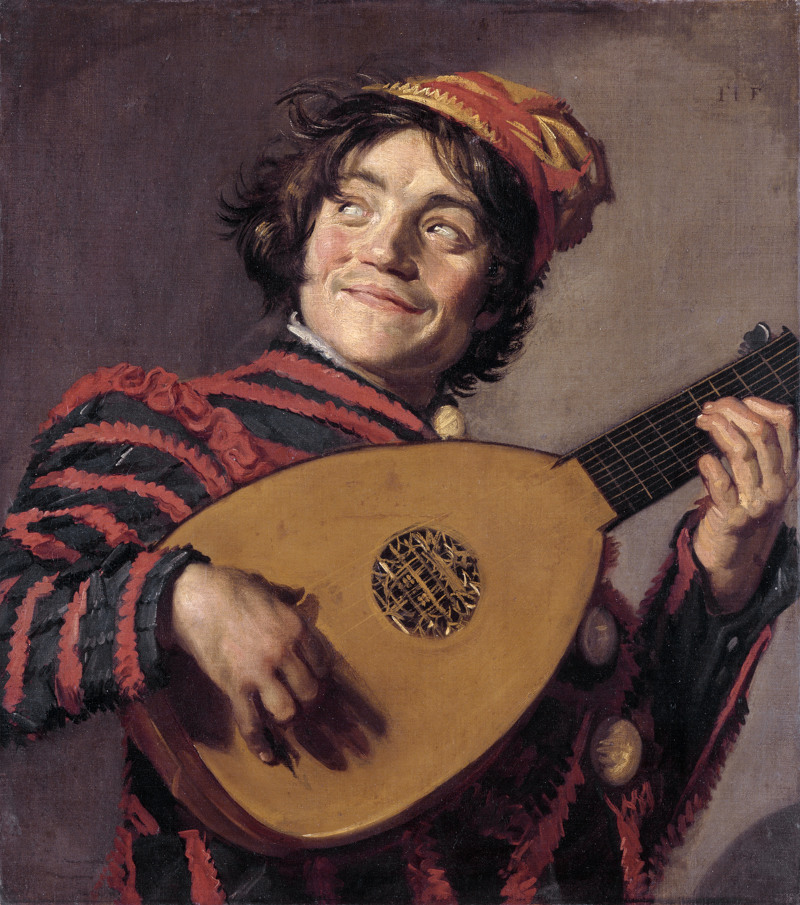 Jester with a Lute, Dutch Baroque Portrait
Annibale Carracci
Annibale Carracci was an Italian painter from the late 16th century who worked in a relatively traditional manner as compared to other members of the Baroque movement. He came from a family of painters, and this perhaps influenced his artistic approach, which drew on techniques from previous generations. Some of his best known paintings included Butcher's Shop, The Loves of the Gods and The Beaneater.
His style was more in line with Italian Renaissance art, and he may have been restricted in how he worked, because of the needs of his clients. It seems that Baroque art rose from outside of Italy, before impacting this region, rather than the other way around. He does, however, remain an important contributor to the evolution of Italian art.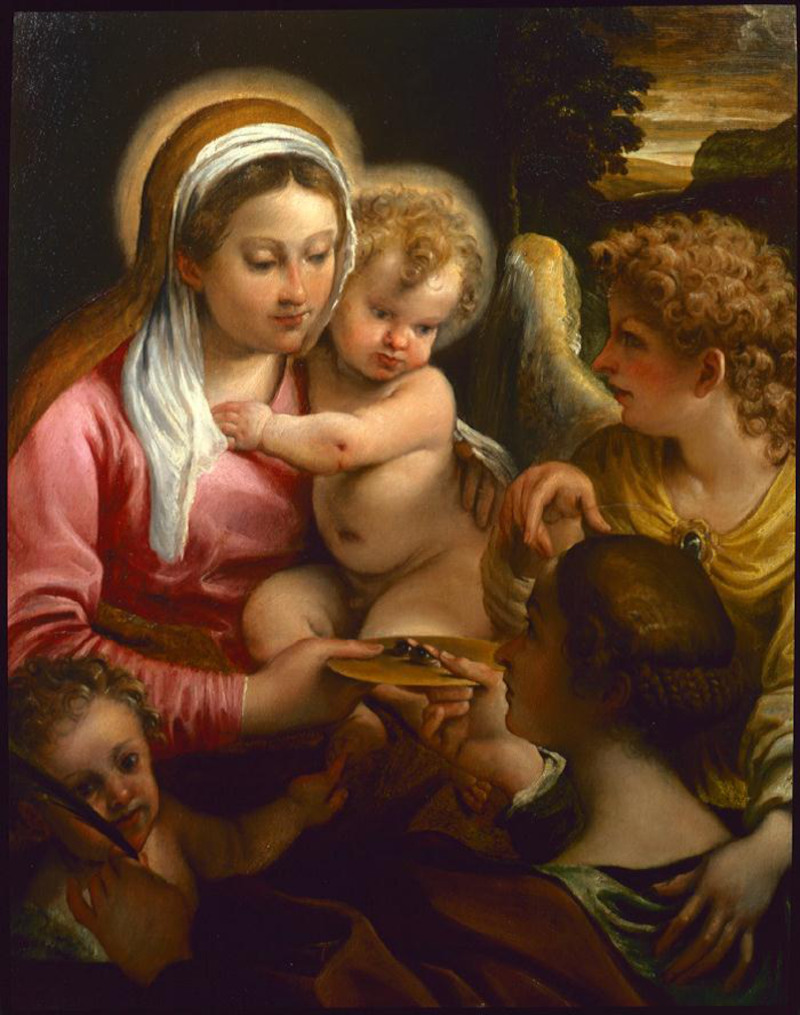 Virgin and Child with Saint Lucy and the Young John the Baptist (Annibale Carracci), late 16th Century
Diego Velázquez
One of the most famous members of the Baroque movement, Diego Velazquez produced one of the world's most iconic artworks, with Las Meninas. His work was inventive, whilst remaining within the boundaries of Baroque art, with darkened contrasts of color. As a court painter, his career is inevitably full of portraiture, but there were also a number of history paintings such as The Surrender of Breda.
The artist captured many royal figures within his paintings, and historians continue to refer to his work for information on the clothing and appearance of leading figures from Spanish history. Portraiture was a growing interest in the 17th century, when previously most commissions would be focused on religious topics instead.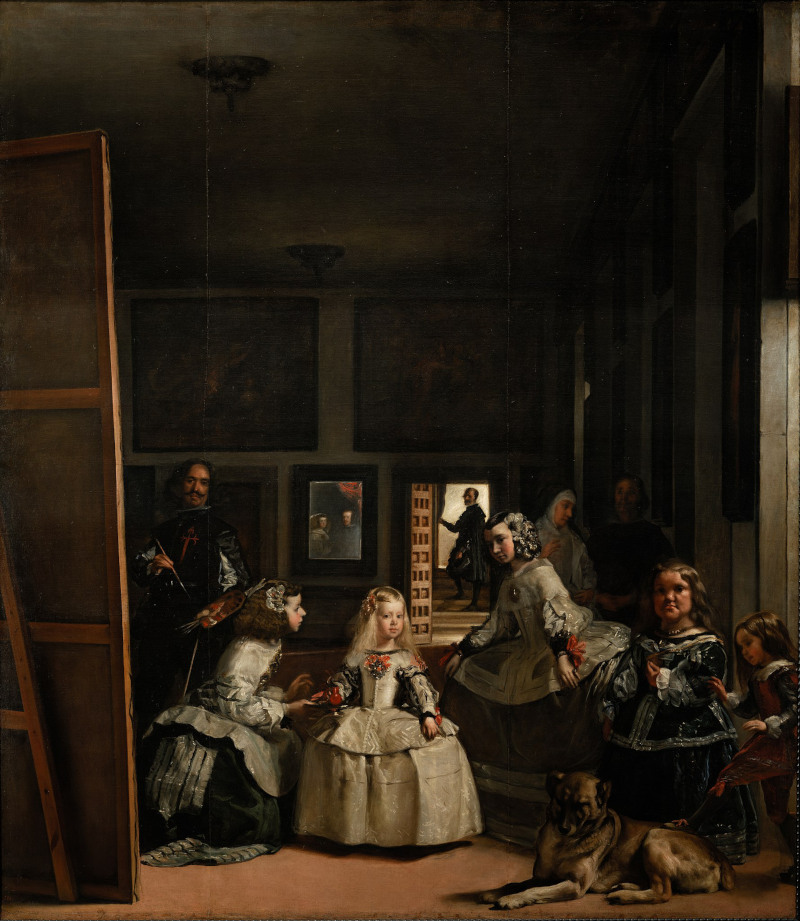 Las Meninas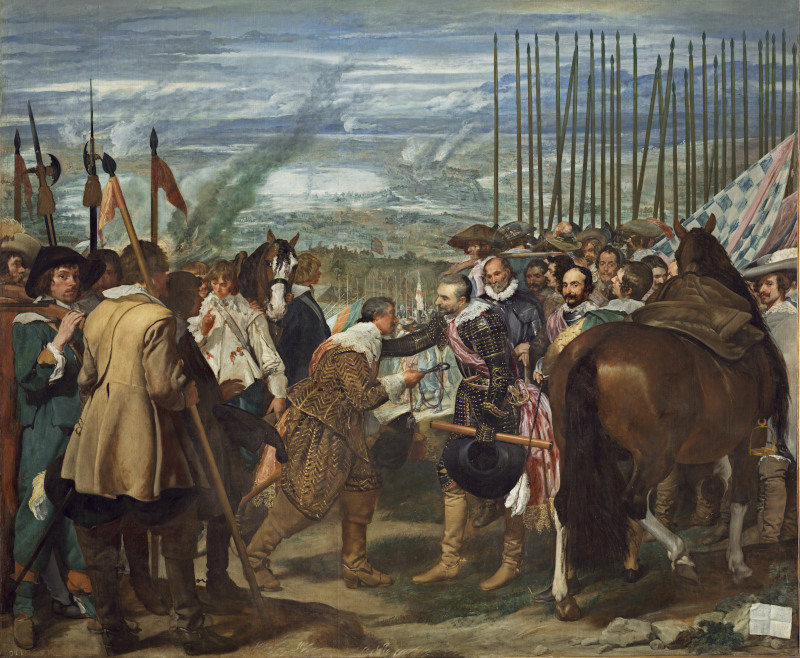 The Surrender of Breda, Spanish Baroque History Painting
Anthony van Dyck
Anthony van Dyck was a highly skilled portrait painter who is most famous for his depictions of Charles I. The artist achieved much of his success in the UK, and enjoyed an impressive list of notable donors as his reputation spread across the country.
Whilst being a leading Flemish painter, it was his connection to the court of Charles I which brought opportunities to his door. This monarch was also highly passionate about the arts and spent considerable amounts of money on commissioning new artworks and purchasing art from all around Europe for his growing collection.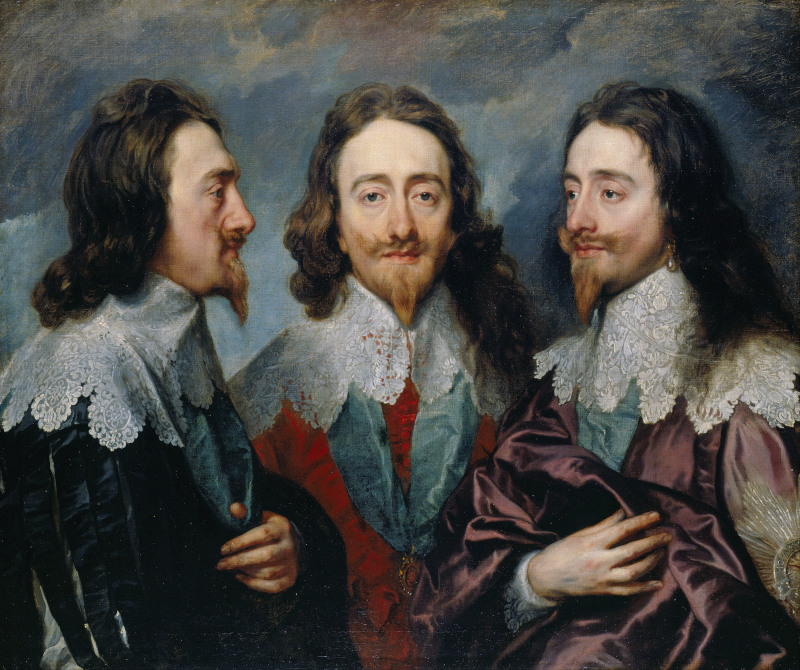 Charles I in Three Positions, 17th Century Monarch Portrait Painting
Vermeer
Vermeer was a unique and highly charming artist who captured scenes of Delft, as well as a number of memorable portraits and domestic scenes. He helped us to get a better understanding of life in the Dutch Republic in the 17th century and his most famous painting remains The Girl with a Pearl Earring, which is amongst the most iconic artworks in the history of European art.
This artist's oeuvre was particularly small, with one collectors acquiring most of his work which ultimately would restrict his level of fame for a number of years after his death. Today, he is regarded as one of the most skilled artists in history, and his style is immediately recognisable.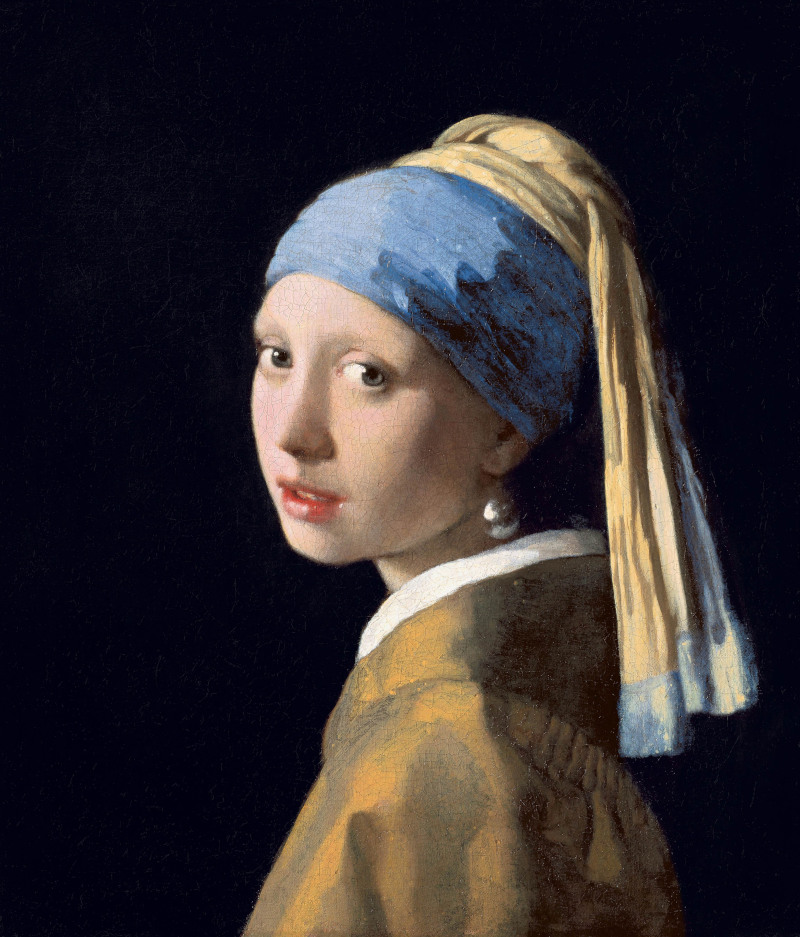 Girl with a Pearl Earring (1665), Famous Vermeer Baroque Portrait Painting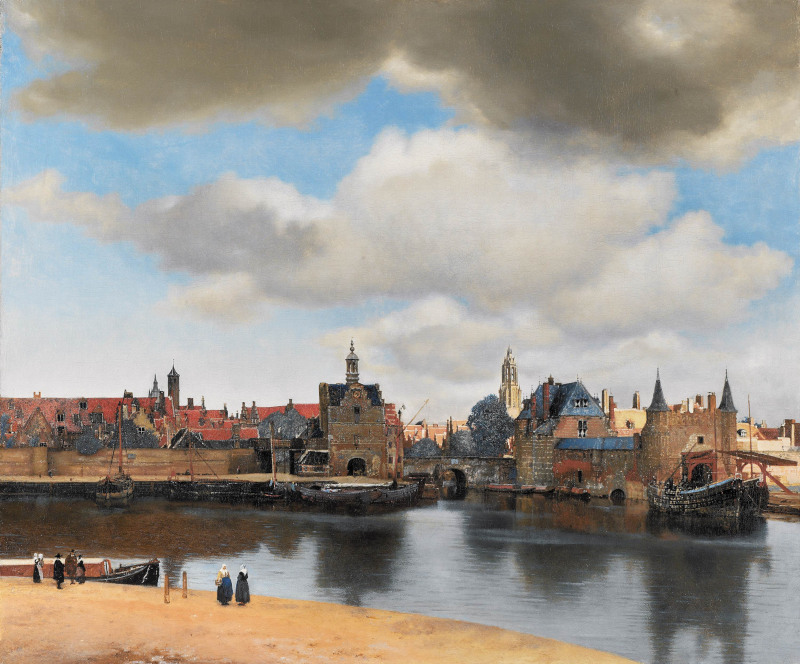 View of Delft, Vermeer Dutch Baroque Cityscape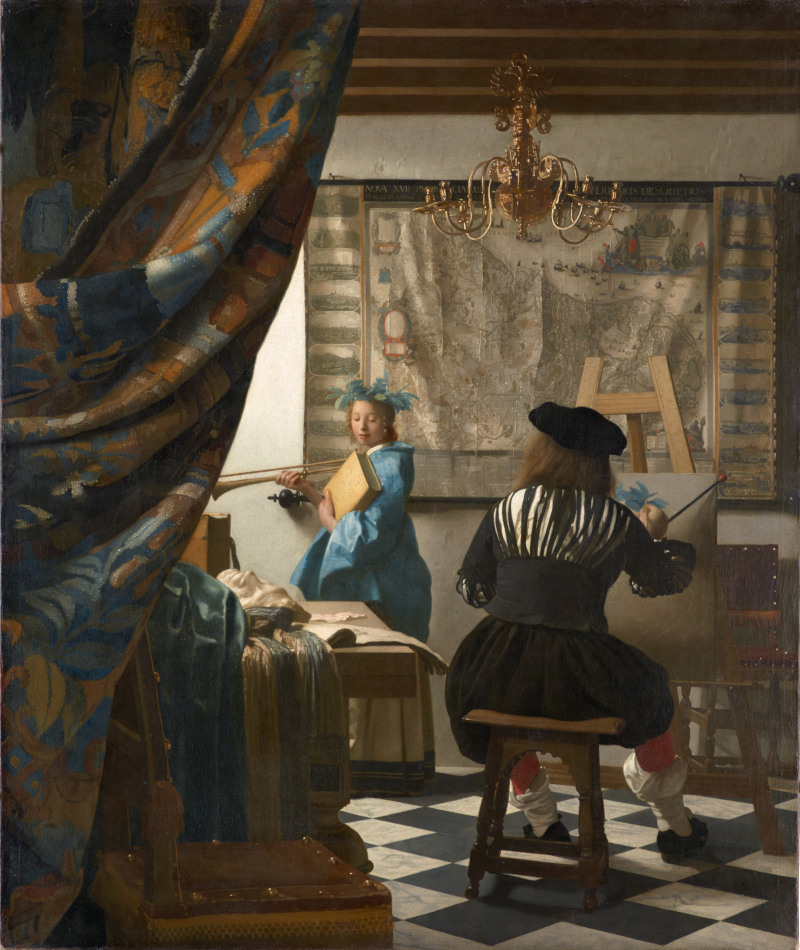 The Art of Painting
Judith Leyster
Judith Leyster was a leading female Baroque painter from the Dutch Golden Age. She focused on domestic scenes, as was common with this part of northern Europe, and loved to capture local people from relatively poor backgrounds. In a similar manner to Hals, you will find bar scenes of merriment and fun, celebrating these interesting characters.
Leyster married a respected painter and the two together would forge considerable momentum, being able to share donors and collectors alike. Leyster remains the leading female painter within the group, and her work has received more attention in recent years, with exhibitions of her work proving fairly popular with the public.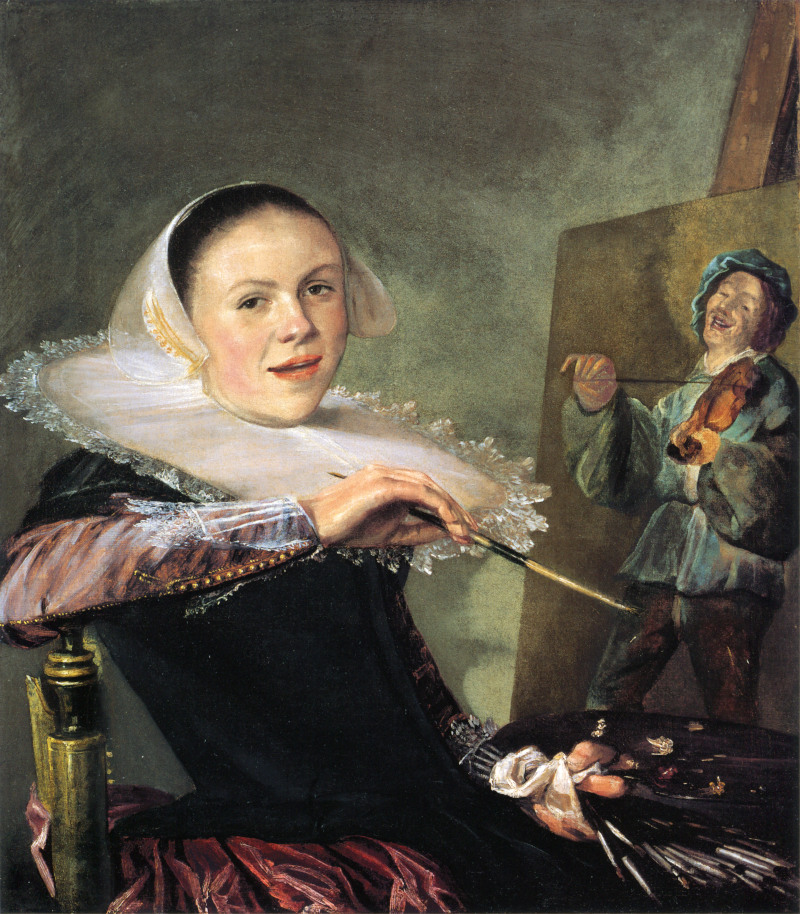 Judith Leyster Self Portrait
Nicolas Poussin
Nicolas Poussin was a leading French painter who worked in the Classicism style, but is classified as a Baroque artist. He drew on themes from the past, mainly mythological and religious themes that had persisted throughout European art for many centuries. He may not have been innovative in terms of his content, but technically, Poussin was a true master.
Some of his best known works, which summarise his oeuvre fairly accurately, include A Dance to the Music of Time and Et in Arcadia ego. This style is termed French Classicism and shows many similarities to earlier Italian art from the 15th and 16th century. The topics were also prevalent in that region too. Poussin's colors were also bold and carefully thought out.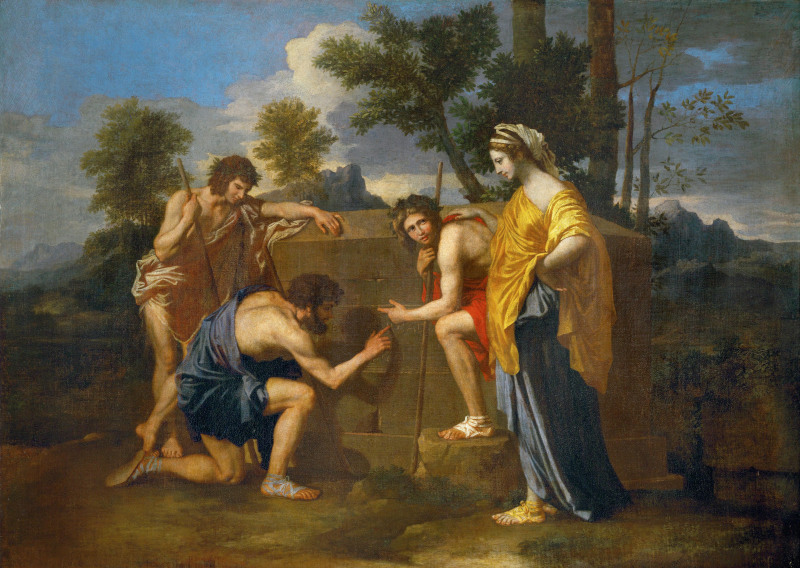 The Shepherds of Arcadia by Nicolas Poussin
Claude Lorrain
Claude Lorrain was a respected landscape painter who helped to establish this genre as a major concern within European art. Lorrain was French, but achieved much of his success within Italy and was eventually accepted as a local, such was the quality of his work and the length of time that he worked in his adopted nation. Lorrain would inspire a number of the Romanticist artists in the centuries that followed.
The artist started to work from his imagination, installing classical architecture into his landscapes, cityscapes and seascapes, which he was able to do having worked in a consistent manner for many decades by that point. He was also able to capture light beautifully, and is one of the most famous sunset artists in history.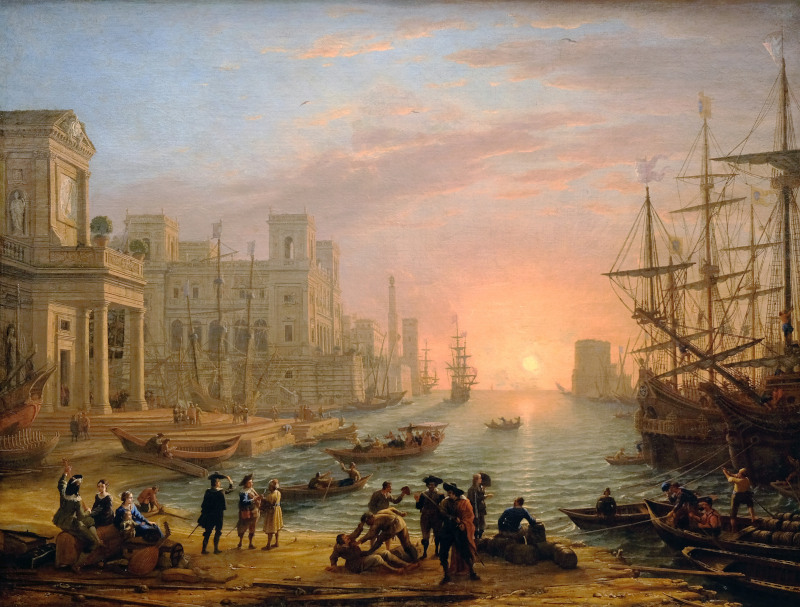 Seaport at Sunset, Baroque Landscape Painter, Claude Lorrain
Gian Lorenzo Bernini
Gian Lorenzo Bernini was a famous Baroque sculptor, architect and painter from Italy. He received major commissions once his reputation had been established and became involved in projects which combined new building structures, as well as decorative elements to fill them. Some considered him to be the most significant Baroque sculptor, and it is hard to disagree with that judgement.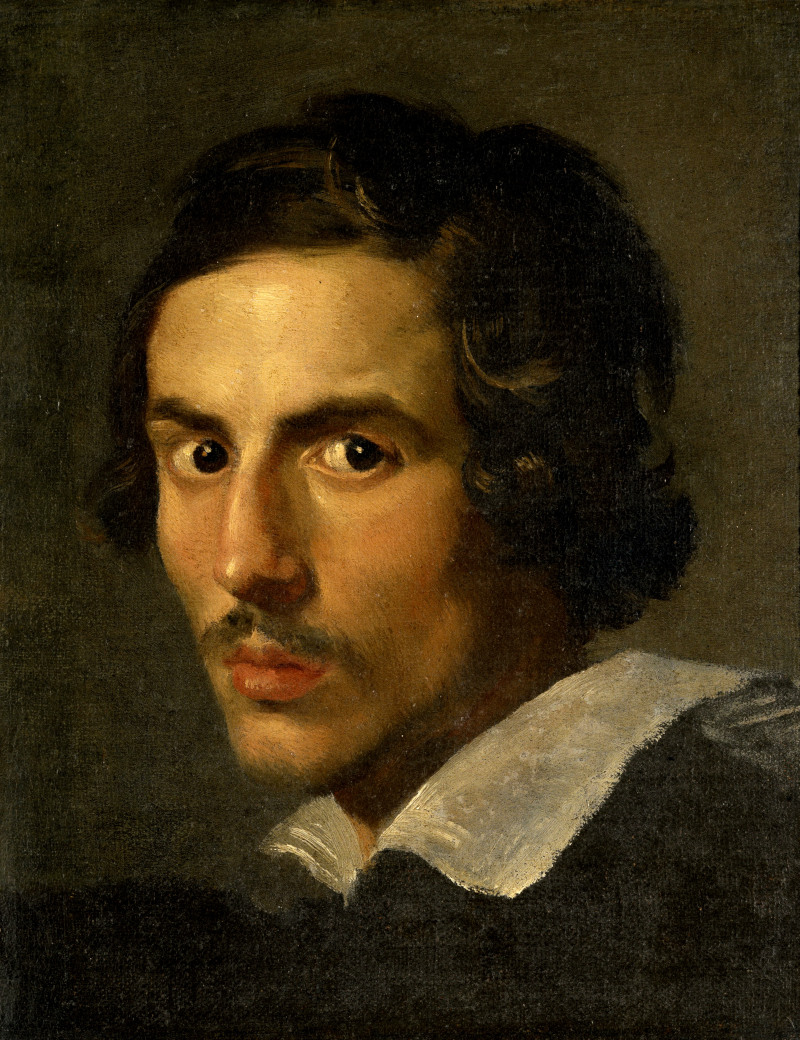 Self Portrait by Gian Lorenzo Bernini - Italian Baroque Sculptor, Architect and Painter
Guido Reni
Guido Reni, in a similar manner to Nicolas Poussin, was a Baroque artist whose style was typical of the Classicism art movement. This Bolognese painter captured the drama of Baroque art, but combined it with inspiration from classical history. St Michael Archangel and Saint Joseph and the Christ Child are two of the best examples of that, with Italian Baroque artists continuing to serve religious content which had dominated the earlier Renaissance.
His reputation suffered for a period after his death, but more recently his work has been promoted once more. His technical skills were admirable, and he can be considered one of the most significant Italian artists of the Baroque era, with comparisons to French painter, Poussin also being entirely appropriate.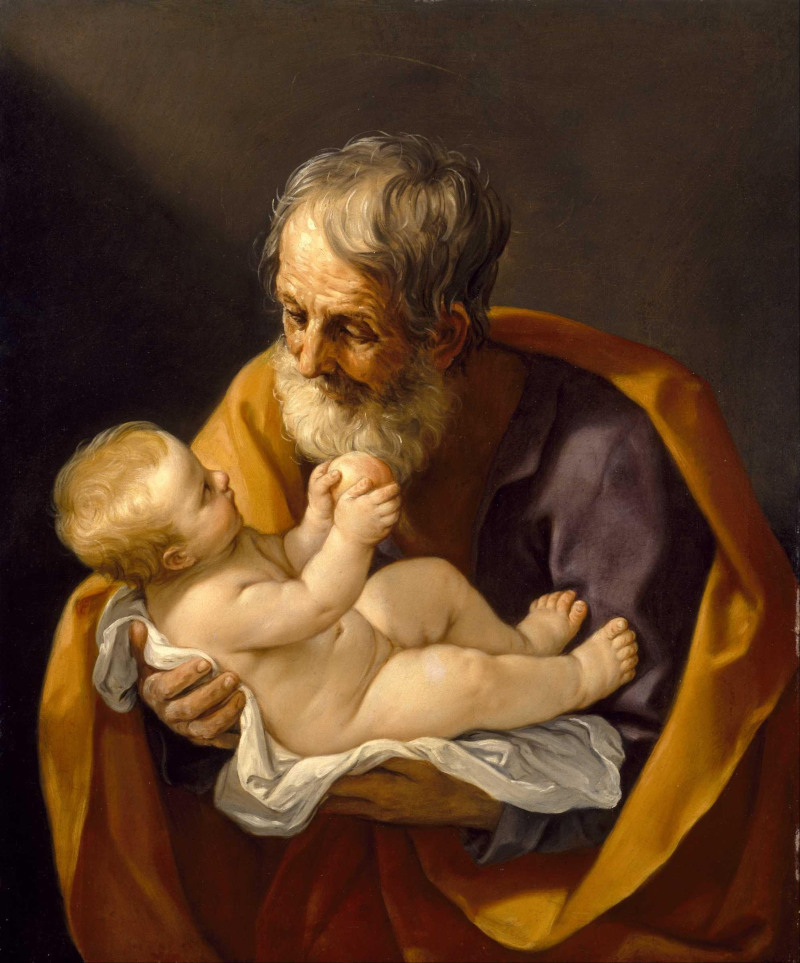 Saint Joseph and the Christ Child by Guido Reni
Georges de La Tour
Georges de la Tour was a French Baroque painter from the early to mid 17th century whose style is remembered for his moody atmospheres which were constructed from a careful handling of light and composition. Religious topics would appear within many of his paintings, but his method of style and composition was unique, offering something new to this tried and tested genre.
The artist found his way into a number of notable collections which has helped to keep his name in our minds. His use of dimly lit locations allowed him to focus the viewer's eye towards the key parts of each painting, and even hide anything else that he did not deem important. It provided a very different atmosphere to what else was found in the Baroque period.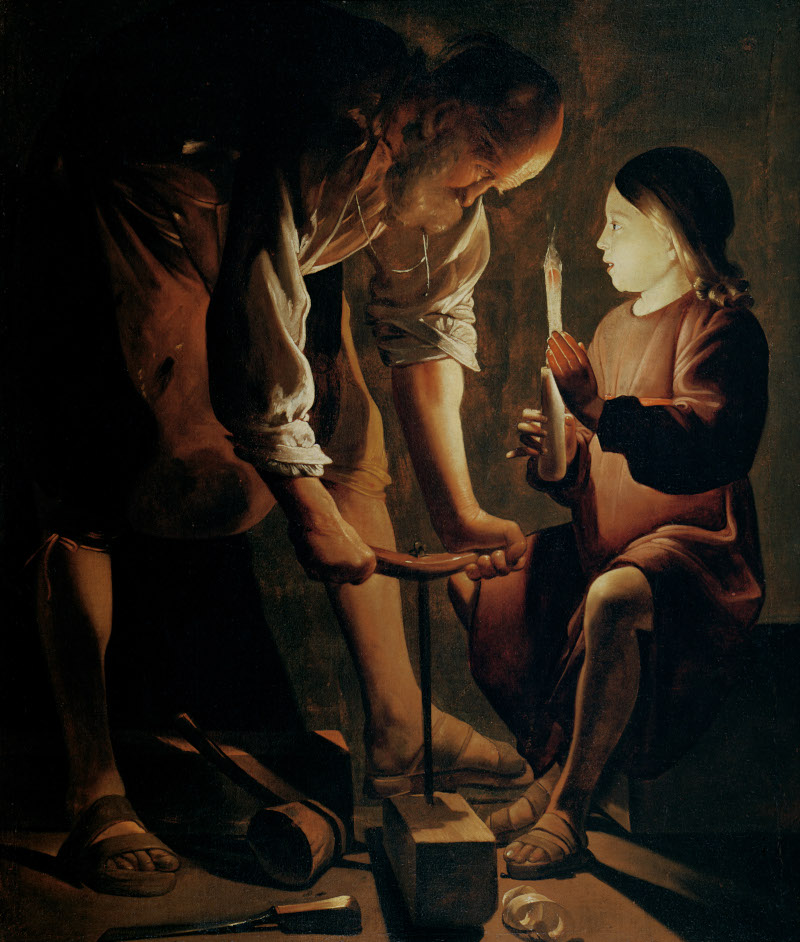 Joseph the Carpenter, Georges de la Tour
Francisco de Zurbarán
Francisco de Zurbarán was famous for his dramatic lighting which focused on religious content and delivered it in a unique, powerful atmosphere which marked him out as a major Spanish Baroque painter. His dramatic use of light immediately marked him out as a Caravaggisti, though he offered much more than merely replicating the famous Italian painter.
Zurbarán also produced a number of still life paintings which were not common in Spanish art at the time, suggesting a possible influence from Flemish artists. He remains regarded today as one of the most talented and impressive Spanish artists in history, and came at a time when this country was achieving much within the art world.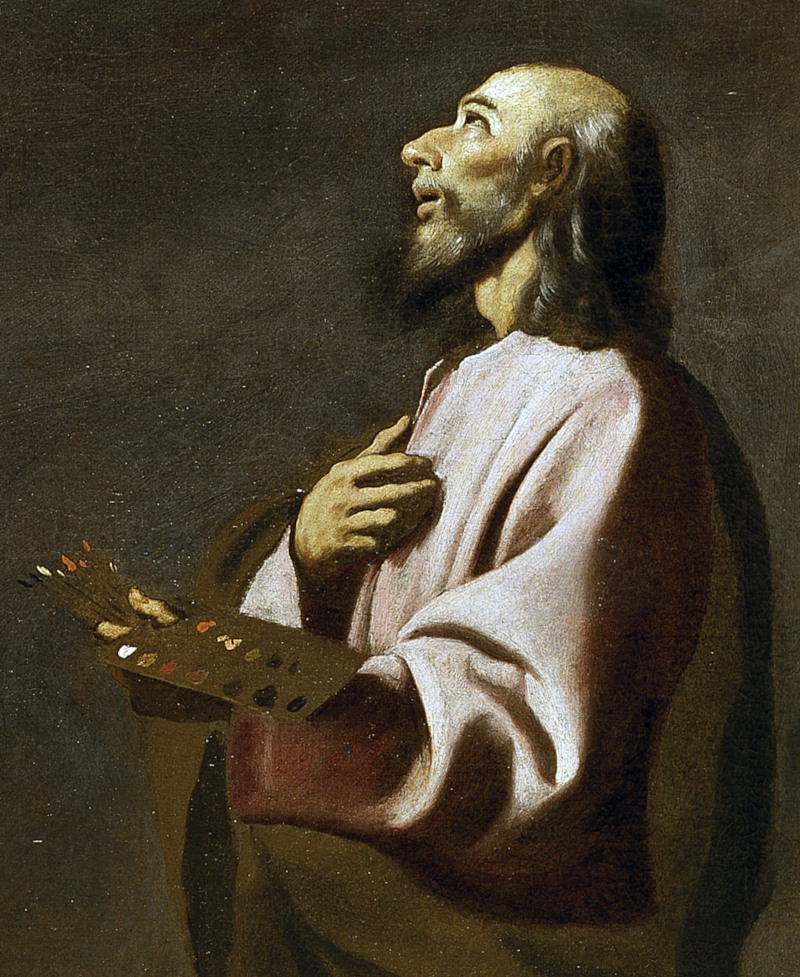 Religious Portrait by Francisco de Zurbaran
Jusepe de Ribera
Jusepe de Ribera continued the use of darkened imagery within Spanish art, alongside the likes of Zurbarán and Velazquez. He took advantage of the opportunities available at the time, with a number of significant donors being found within Spain across the 17th century. Ribera focused on religious content in many of his paintings, reflecting the highly religious nature of Spain at that time.
As his career developed, the artist did experiment with more positive settings, with brighter color tones. Blues would start to appear in place of the black backgrounds, and this underlined the flexibility of the artist who was perhaps starting to find his original style a little too restrictive from a technical point of view.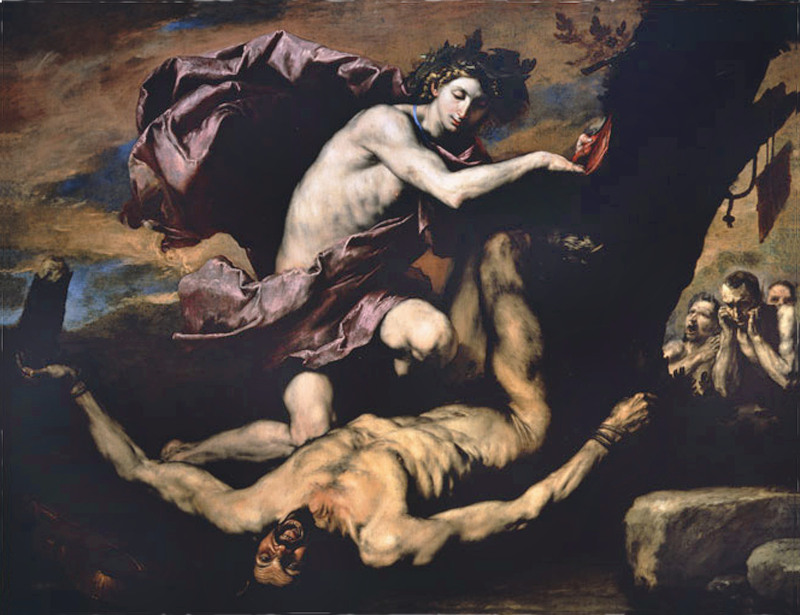 Apollo and Marsyas by Jusepe de Ribera
Pieter de Hooch
Pieter de Hooch was another leading member of the Dutch Golden Age. His work specialised in domestic scenes, in a similar manner to Vermeer. He was accomplished in perspective, featuring tiled flooring and beautiful furniture which captured the qualities of the period. He was born in Rotterdam but also achieved success in Amsterdam.
Domestic scenes were a significant part of the overall movement, perhaps more so than in any other major European movement, and in specialising in this genre, De Hooch's contributions were particularly important. His reputation has risen considerably over the last few centuries, with exhibitions of his work fairly common.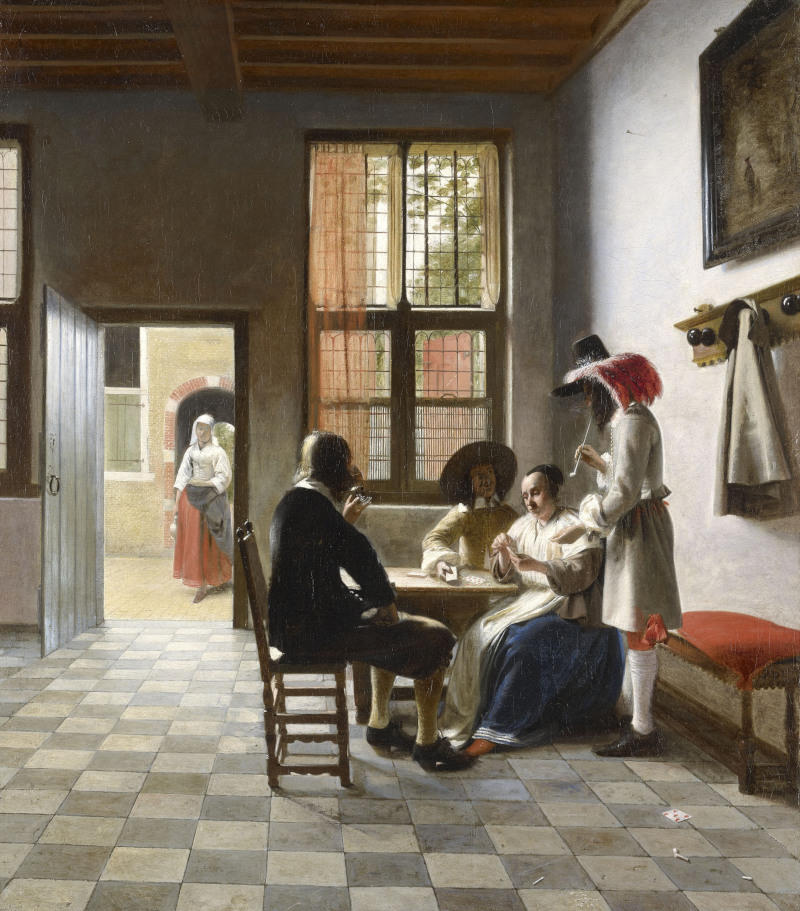 Dutch Domestic Baroque Painting, Pieter de Hooch
Dramatic Lighting and Chiaroscuro
Chiaroscuro refers to light and dark, and was a key element in the style of Baroque painters. Caravaggio is known most of all for this, and a careful use of lighting in this manner would help to increase the drama of each painting, by focusing our attention even more intently on the main focal point of each artwork.
In fact, this extreme balance of light could be used for all manner of technical purposes, including bringing a sense of perspective into a scene. Some might compare the Baroque approach to how theatre shows will use beams of light to lead the audience's eye and create a particular mood within their plays.
Rembrandt van Rijn and Diego Velázquez also would make use of this approach, with the former including it within a relatively wide range of content. It seemed to best suit his religious paintings, and notice in The Storm on the Sea of Galilee how he used light to create a dramatic mood in which the ship and the aggressive waves take our attention.
Portraiture and Self-Portraits
Baroque portraiture encouraged artists to capture the personality and status of an individual, whilst providing an accurate summary of their physical features. Artists had to strike a careful balance between accuracy and flattery, particularly when some of the sitters would be rich and influential figures with egos to match.
Court painter was a major thing in this era, with a number of notable artists serving various European monarchies. Whilst such a move would restrict their creativity, it did offer financial security that few artists at this time could enjoy. It also gave them a level of protection, which was important in times of political instability.
Rembrandt van Rijn, Diego Velazquez, Anthony van Dyck, and Artemisia Gentileschi produced a large number of portraits between themselves, though with some variation in style across the spectrum that was Baroque art. Rembrandt's self portraits also proved marketable, forcing him to focus on himself in order to pay off his growing debts.
Many of these portraits would carry a moody atmosphere, due to the dimly lit settings, though this perfectly captured how we imagine life in previous centuries for the majority of people, where life was not always easier other than for the chosen few.
Still life and Vanitas Paintings
Baroque still life and vanitas paintings offered a glimpse of the technical qualities of artists within this period, whilst also delivering a subtle use of symbolism in some cases. Artists would find it easy, logistically, to gather everyday items and sit and paint them. They could set up lighting and angle just as they needed, and work without interference.
Some items would be used for symbolic purposes, though normally these would be added into other scenes, for additional interest, rather than being the main focal point. Examples of this would be skulls and hourglasses, as well as decaying food or plants. Often the meaning would revolve around life and death, or even the futility of life itself.
Religious and Biblical Subjects
The Catholic Church and the Counter-Reformation movement of the 17th century would have a major impact on the direction of European art, particularly in Spain and Italy. Whilst the themes used by artists to cover religious topics remained much the same, they would incorporate new ways in which to depict them.
The increased drama and emotion of Baroque art was perfectly suited to scenes from the life of Christ, for example, and those commissioning these pieces believed that strong art could help to encourage their followers to submit to the will of God even more willingly. Passages from the Bible would therefore come to life, connecting humanity with these extraordinary tales, helping to strengthen one's faith.
Baroque artists would be drawn to the more extreme tales from religious scripture because of the manner in which they painted. Topics such as a death and suffering, as well as joy and celebration much better suited the new artistic styles than more neutral content. This also brought about a new direction for religious art, allowing existing content to be re-imagined, rather than merely replicating the work of Renaissance artists.
Landscape Paintings in the Baroque Style
The 17th century marked the rise of landscape painting as a standalone genre, perhaps for the first time. Rather than providing a background for other content, landscape painters could now focus entirely on the landscape in front of them, and start to sell their work. This led to a true celebration of various environments around Europe and encouraged the new ideas that followed in the 18th century.
Baroque artists would focus on awe-inspiring environments, where emotions could be triggered to the fullest. Content would include mountains, rivers and forests, as the impact of humanity would start to be removed in favor of a truly natural setting. Dutch artists would capture the flat regions of their nation and this provided an alternative feeling of tranquility.
Baroque Painting in Spain and the Influence of the Counter-Reformation
The Protestant Reformation, plus the resultant Catholic Counter-Reformation, would attempt to use art to further their respective ambitions. It was believed that art could inspire believers to reach new levels of devotion, helping to strengthen the support given to each religious group. By hiring the finest artists, this impact could be maximised.
The artistic style of the Baroque was suited to this ambition, with contrasting light helping to shock and excite the viewer. Spain was a major centre for this, with the likes of Velazquex and Francisco de Zurbarán helping to breathe new life into the religious painting genre. They helped to bring together sprituality and humanity, often depicting individual figures alone, praying, or in deep thought, ready to connect to God.
The Influence of Louis XIV on French Baroque Art
Louis XIV ruled over France from 1643 to 1715 and he would have a major impcat on French Baroque art in a number of different ways. His ambition was to strengthen his power, and to make France a centre for the arts. He also believed that he could use art to foster a strong legacy in future generations, long after his death. By directing artists he wanted to shape the future direction of art, and potentially impact other European countries over time.
The monarch established art academies which would help bring about a consistent artistic approach, and he would use his own influence to direct that to suit his own tastes. Much of its work would promote the monarchy, as well as the strength of France itself. He would extend this practice to music and the arts, developing competitions in which those who conformed to his preferences would be rewarded.
Louis XIV encouraged artists and architects to learn from classical art, such as the empires of Greece and Roman times. This lasted for many years, but eventually the creative juices of French artists would rebel, and a counter culture would be formed once again.
The Significant Impact of the Dutch Golden Age on the Baroque Artists in the Netherlands
The Dutch Golden Age was a location-specific offshoot of the Baroque era, but its inherent qualities mark it out as a separate entity. Scenes of locals drinking and singing, along with domestic views of 17th century homes provided something charming and specific to the Netherlands. The artists here were afforded many opportunities thanks to the wealth of the Dutch Republic, which brought many donors to their door.
Baroque still life art was most common within the Netherlands, where it was used as a means to perfect and celebrate and artist's technical proficiency. There was also an impact from the movement to allow different levels of society into art for the first time, when previously you would only see the rich and famous captured in portraits.
Baroque Art and its Transition to the Rococo style
The Rococo era appeared in the mid 17th century and would eventually be termed as the Late Baroque era, as the overall movement started to draw to a close some decades later. It was the ultimate endpoint, where extravagance and excessive flourishes of design would reach their maximum level. It was derived from French art and also heavily influenced the nation's furniture design.
It was a true celebration of creativity and fun, rejecting more formal, restrictive approaches but eventually would go too far for the public's taste, becoming seen as wasteful and self-indulgent. Tastes pushed away from this approach and new ideas would start to take over. By this point, however, the Rococo movement had spread out of France, all across Europe, and many examples of its use can still be enjoyed today in stately homes and mansions all across the continent.