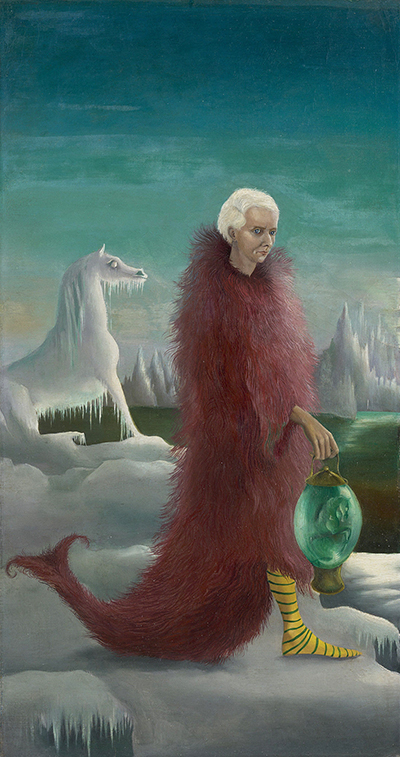 Buy Art Prints Now
from Amazon
* As an Amazon Associate, and partner with Google Adsense and Ezoic, I earn from qualifying purchases.
Max Ernst was to become one of the most famous German artists in history and impressed in a number of different disciplines, including painting and sculpture. This biography addresses the key moments in his life and career.
Ernst was born Maximilian Maria in Brühl, Germany, April 2, 1891. Initially, his interests lied in theory, philosophy and psychiatry and this knowledge would later fuel much of his artistic career. The field of Surrealism into which he later moved was closely linked to these deep-thinking topics. It was at the University of Bonn that he made the switch into painting, specifically oils. At this stage though all young creatives were experimenting with a number of different mediums and styles, still a long way before they would put together a consistent signature style.
As a young man Ernst would, inevitably, be drawn into WWI. The 'Great War' would leave an horrific mark on a large number of artists from across Europe, and he was no different in that regard. After his service was completed he chose to create a group of artists in Cologne in Western Germany. This marked the point at which his career could finally start to take off, and he worked alongside a number of like-minded individuals who shared his ideas on a chosen artistic direction.
The Dada Movement in Cologne and Move To Paris
Ernst set up a small group of like minded individuals in the German city of Cologne having served in WWI. Jean Arp was one of the most famous of his colleagues - she was involved in both literature and art. They all began to experiment with different technical ideas and it was to prove a highly innovative movement. This Dada group would then establish itself and start to expand before Max Ernst then chose to move on to Paris in 1922. Here he would help to establish the Surrealists and this city was a hive to international influences from right across the world. He now felt that he was in the right location to learn and develop as much as possible, and that there was more of an interest in his controversial artistic style than in most other places.
New Techniques Developed
In this centre of artistic innovation this famous German artist was able to develop several new techniques which would also be used by others once they had seen the results demonstrated in a number of his works. He is most famous for frottage, which essentially involves rubbing the surface of your canvas whilst holding an item underneath, close to the surface. This would leave behind an accurate trace of the original and he would use it with various natural elements to create realistic textures that would otherwise be hard to achieve by hand. Frottage is perhaps the discovery that he is most famous for, but Decalcomania was also significant and widely adopted by others afterwards. That involved the transfer of paint between surfaces. These methods also brought about an element of randomess to some of his work and he enjoyed working in a less rigid, formulated way.
Max Ernst's Move to the United States
The artist was forced to move away from Europe around the period where the Third Reich rose across Germany and instigated WWII. His position even in France was now at threat and so he accepted the offer of help from Peggy Guggenheim who arranged assistance for him to escape the invading German army and set up a new home across the Atalantic. He found this new spot helped him to unleash a new avenue of expression and you will see clear stylistic differences during this period as compared to his earlier phases of production. Despite their strong connection, Ernst and Guggenheim would later divorce and he would then marry fellow artist, Dorothea Tanning, who would become his fourth wife.
The Death of Max Ernst
Max Ernst died in the French capital, Paris on the 1st of April, 1976. He left behind one of the most influential careers of the 20th century.
The Legacy of Max Ernst
Ernst was able to create a strong reputation as an artist internationally during his own lifetime, which is relatively rare. He was most famous within Germany, France and the US but knowledge of his work went well beyond that and he continues to be considered a true great of German art and also the Surrealist movement. His time in the US also helped him to inspire American Abstract Expressionists of the future too. One can argue that his legacy is stronger amongst art academics than it is within the general public in the modern era, but those who look have looked into his related movements will be well aware of his artistic achievements.