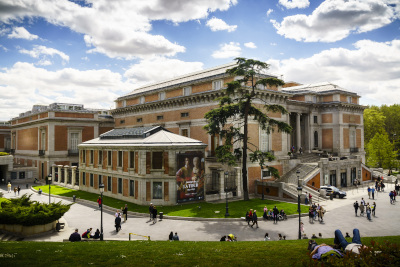 Buy Art Prints Now
from Amazon
* As an Amazon Associate, and partner with Google Adsense and Ezoic, I earn from qualifying purchases.
The Prado Museum in Madrid, Spain remains one of the truly iconic art museums and its collection rivals anything across the world. The original gallery was set up in 1819 in an effort to allow the Spanish public to see some of these great works for the first time.
Having been opened in the early 19th century, the collection would grow steadily over time as more and more monarchs would allow items from within their palaces to be switched to the new museum. It would eventually rise to become one of the most formidable collections anywhere in the world and remains one of the biggest attractions to tourists visiting the city of Madrid today. In drawing together the collections of different individuals, there is also a good variety in its display, covering the best that Spanish, Italian and Flemish art has to offer from around the 14th century up to the late 19th century. Initially designed to be solely for paintings, over time a growing selection of sculptures would be added and eventually a large room was set aside for this discipline specifically, with many more items spread around the rest of the property. The building itself serves as an attraction with its stunning architecture that provides an entirely suitable venue for the large and varied collection.
Juan de Villanueva designed the architecture in which the collection is today housed, but upon its completion in 1785 it was still to be decided as to what the building would be used for. Some three decades later it was chosen to host a selection of paintings and sculptures, initially being known as the Royal Museum of Paintings and Sculptures. Subsequently it became the National Museum of Painting and Sculpture, before later being called the Museo Nacional del Prado. At various points some other notable museums in Madrid would be closed down due to a lack of funding and their collections would be merged into the Prado's. It was also displaying items owned by Spanish monarchs before eventually it was decided that all of the artworks, plus the building itself, would be handed over to the state, in line with a desire for a fairer society which was a sentiment spreading across Europe at the time. The Louvre in Paris was the first to encourage such a change, and soon after the idea spread to Madrid. These generous decisions over two centuries ago have helped the city of Madrid today to become one of the most visited cities in Europe today.
The collection of the Prado Museum has been extended to such a degree that it is generally difficult to pick out the key highlights to be found here. Much will depend on one's own tastes, and we can sub-divide the thousands of artworks into some high profile names, or by picking out memorable paintings and sculptures individually. In most cases, the two will go together. This venue is believed to host the finest selection of Italian art outside of Italy, which is an impressive achievement on its own. The Prado also hosts the finest selection of Spanish art anywhere in the world, and once you throw in the Flemish art, one has a truly astounding selection of work to look through during a visit. The price of a ticket is almost irrelevant for most, who are just grateful to be able to see so much under one roof. Additionally, for those who prefer art from the 20th century, they can still find their tastes met elsewhere in the city. Aside from the art itself, this collection also represents the creation of a fairer society, where the rulers and the public would start to hold more respect for each other. The museum also has inspired many artists itself, who have visited the great masters before then later being included themselves many years later.
Table of Contents
History
As the Age of Enlightenment spread across Europe it was decided that public art galleries should be set up in order to allow the art held by monarchs and religious institutions to be seen by ordinary people. Previously, they have been hidden away in the homes of the rich, and often would fall into disrepair. The Louvre had just been set up in France (1793) and the idea spread to Madrid, where plans for an art museum were announced. It would eventually be opened in 1819, under the title of the Real Museo de Pinturas. It would later be named as the Prado which translates as Meadow in English. Another intention of this new institution was to allow professors and art historians to be able to study the finest art in the country under one roof, leading to an improved exchange of knowledge and expertise. Things were initially set in motion by King Joseph I, brother to Napoleon, who issued a decree in 1809 which formally announced plans to open a gallery within Madrid. The collection installed within the museum had been collected over the previous four centuries by consecutive monarchs, and so the inventory was entirely down to the particular tastes of these individual figures. That helps to explain why the Prado continues to offer some periods of art history incredibly well, whilst others are left somewhat bare.
The ruling powers across Spain would vary their tastes over these four centuries, helping to at least broaden the collection a little more. Flemish, Italian and Spanish art would all be popular with different monarchs and different stages, and those three regions are still well represented within the Prado collection today. Initially, only Spanish artists were included but fairly quickly efforts were made to draw in items from the royal palaces and residences, which immediately provided far greater variety. The initial launch featured 313 paintings, but by 1827 this list had grown to an impressive 4,000. By 1865 it was decided to actually transfer ownership of these paintings, as well as the Prado Museum itself, from the monarchy to the crown. A number of other Spanish museums had been set up since the Prado but were owned by the state, which encouraged those running the Prado to do the same. The one downside to this would be that now the state would also have to finance the running of the museum for the first time. Financial problems that existed in Spain would then lead to the merging of Madrid galleries, with all other collections being moved into the Prado, expanding its display once again.
Tickets
Prado Museum tickets can be purchased online as well as at the venue in person. Several websites offer the different ticket types, translated into most major languages to cater for the international audience who attend the venue every year. Some changes can occur due to unforeseen circumstances, such as covid for example, and so it is worth checking within the museum first before planning a visit. Tickets types include a single entry, as well as additional options such as exhibitions on top and also tours of the museum with knowledgeable staff members. It is also worth noting that online tickets will help you to avoid queuing on the day which may be of great benefit in the height of summer, when temperatures can soar and the queues can often be very long indeed. If you are unsure whether you will be able to attend, it is also worth being aware that some tickets do not offer a refund upon cancellation. For peace of mind, always refer to approved ticket sellers as mentioned by the Prado Museum on their website, rather than chancing your arm with some of the other ticket sellers found online. Finally, there are also some tickets available, aimed at the tourist market, which include a number of Madrid attractions together which can save a lot of money for those looking to complete the main sights.
Is it possible to visit for free?
For many years the Prado has offered free entry several times a week, normally for two hour slots at the end of the day. It is worth checking up before hand, but this opportunity is great for locals who might want to pop in just for a short period. Also, for tourists on tighter budgets, such as youth travellers in hostels, one can enjoy this fine venue without eating into your limited funds. The venue was set up as a means to allow the public to see paintings and sculptures which were initially hidden away in palaces around the country. Therefore, it remains important that Spaniards of all income levels are able to visit and see items which are now owned by the state. For those with larger budgets, exhibitions are often run within the building and these require additional payments on top of the normal entry ticket. These tend to be specific to a particular artist or movement and really aimed at those more familiar with art history and looking to gain in-depth knowledge about the subject covered.
Exhibitions
The Prado offers regular exhibitions, all year round. As with most other major art galleries and musuems, these tend to last around three or four months at a time. There would then be a short pause before the next one commences. Invariably, the Prado will aim its exhibitions around its existing collection, then supplementing that with loans from other galleries. There has been a strong spirit of collaboration in recent years between European galleries, allowing a greater exchange of their permanent collections for months at a time. One of the highlights of this was a large scale loan to the Prado from the Hermitage Museum in Russia in 2012 which included paintings by the likes of Caravaggio, Rembrandt and Gianlorenzo Bernini. In the other direction, the Prado also sent much of its own collection to Melbourne, Australia just two years later. Normally exhibitions are constructed from just a few loans from many different collections, to avoid those venues being laid bare whilst the exhibition continues. For local Madrid residents, the temporary exhibitions also help to avoid the collections becoming too familiar, bringing something new and fresh to the display, several times a year.
Collection
Highlights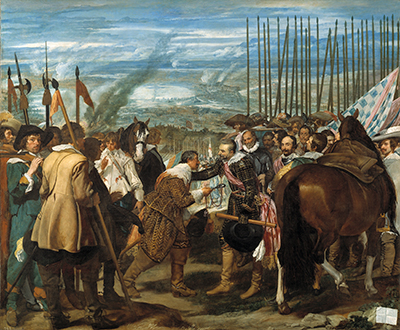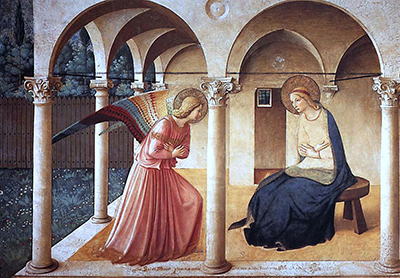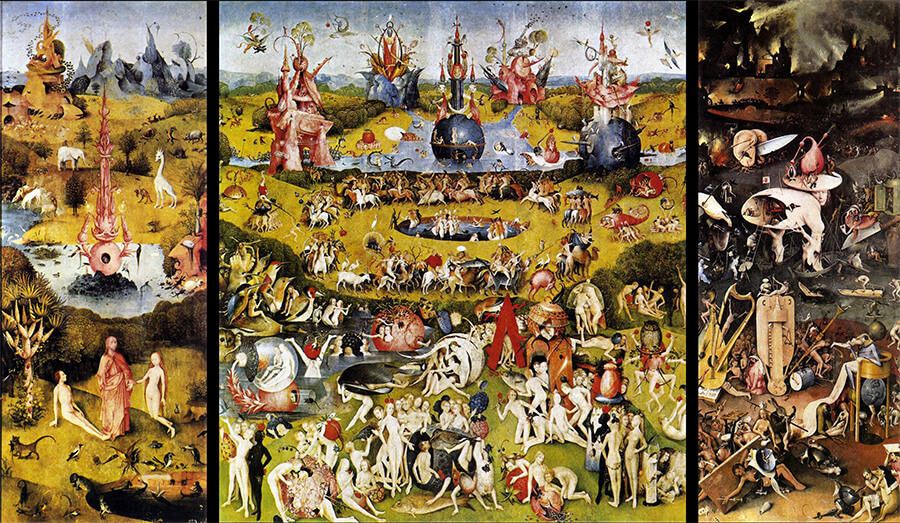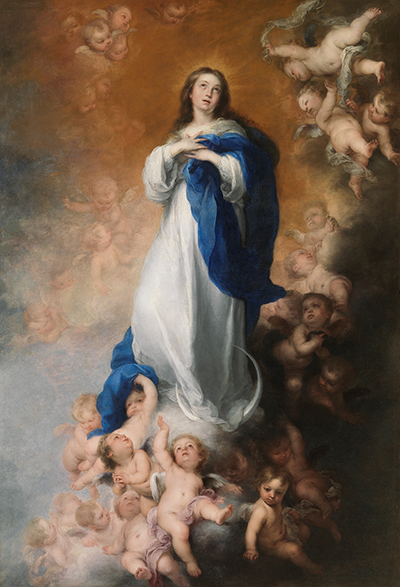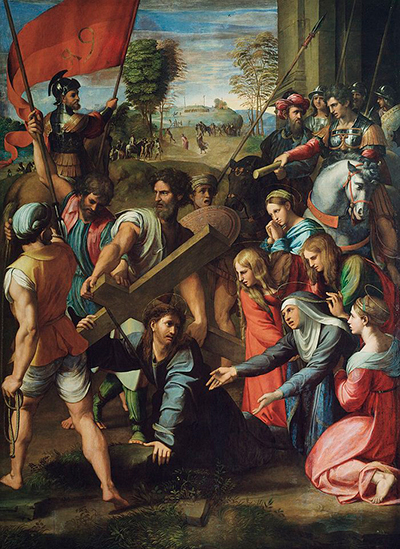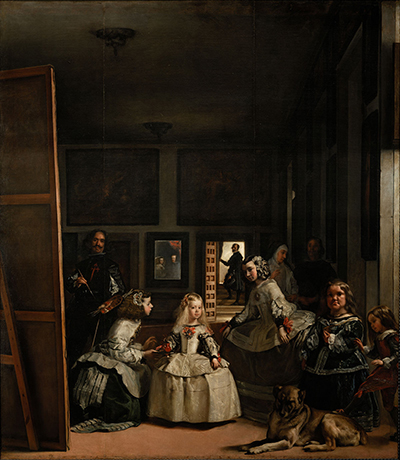 Location
Visitors to the Prado should head to either the Atocha Main Line Station or the Banco de España Underground Station if arriving by public transport. There are also bus routes to the museum but these maybe harder to navigate for those unfamiliar with the city of Madrid. Tourists can benefit from specialist tickets which include use of all public transport across the city plus entry to major attractions for a single price, normally saving them quite a lot of money as well as hassle from organising everything separately. The museum is based in Paseo del Prado which is roughly located in the centre of of the city. Within walking distance is Prado Park which offers a beautiful environment in which to spend a few hours unwinding after looking around the museum. It is a surprisingly large park considering its central location and can actually be fairly quiet because of how its visitors are spread out of a large area. There are activities to enjoy within the park, as well as many restaurants and bars dotted around Paseo del Prado and the neighbouring streets. Those with suitable budgets might be wise to choose a Madrid hotel within this district, because so many attractions are found in and around here, avoiding the need to navigate the public transport system.
Things to do near the Prado
Madrid's Golden Triangle of Art brings together an incredible selection of art which covers many different periods of European art, running from the Renaissance up to the present day. The triangle also includes the Thyssen-Bornemisza Museum and the Museo Reina Sofía, both of which are within walking distance of the Prado Museum. The Real Academia de Bellas Artes de San Fernando, Museo Arqueológico and the Naval Museum are also all fairly close by, giving tourists a wealth of options to suit pretty much any cultural tastes. With so many attractions within this district of Madrid, hotels in and around the Paseo del Prado are in high demand, particularly across the summer. With the presence of the Prado Park, there is plenty to suit different ages, without having to travel by public transport, keeping things simple for newcomers to the city of Madrid. This city, along with Barcelona, remains amongst the most visited cities in Europe, with a wealth of culture to enjoy, good weather, and a well organised, cheap transport system with which to navigate the region. There are tickets available that can include all of the items mentioned here, potentially saving a lot of hassle across the long weekend trip - they can be bought online and often directly from your hotel as well.