Whilst some of the detail has been hard to spot as the painting has darkened over the years, there is enough to identify this as a portrait of Minerva. A Medusa shield is placed in the bottom right corner, and we also are aware of the artist's interest in female figures from classical mythology.
There are some examples of where the artist would alter completely the identity of the model, simply by changing some of its supporting elements. In essence, she created a brand, or look, for her female figures, and then would add additional devices elsewhere in the painting which would bring a connection to someone from the past. In this case, we see the shield, and combine that with our knowledge of other parts of her oeuvre.
Who is Minerva?
Minverva is the Roman goddess of wisdom, justice, law, victory, among other things. She is also known for representing war strategy, and that appears to be the symbolic meaning behind the painting in front of us here. Artemisia was drawn to Roman and Greek mythology, and would typically select women over men.
Minerva has not been covered by artists as much as many other gods and goddesses, from the perspective of Renaissance and Baroque art. Most artistic interpretations of her image appeared prior to this period, and she was featured on coins, sculptures as well as some mosaics.
Description
Minerva is presented within this painting in a human-like image. She is sat down with a pole in her hand, possibly displaying a flag with pride. She looks off to our right, with a confident posture. She wears an attractive brown dress, with white trim around her chest. The artist works hard on the detail of her drapery, allowing light to fall upon this section of the work.
Her right arm is stretched out horizontally, showing a strength in her physical form, whilst her confident expression matches her mental mood. Artemisia herself was a confident, outgoing woman who liked to include these traits in her female portraits. Perhaps she had grown frustrated at the way in which women had typically been portrayed within Italian art of that period.
Size and Medium
The painting is sized at 131 cm in height, by 103 cm in width, which is fairly common for the artist. It is not known if the piece was commissioned, or whether the artist had actually produced it with the intention of finding a buyer at a later date. It was completed using oils on canvas, as with most of her paintings. In some rare cases she worked on copper and the use of egg tempera had fallen out of favour within Italy in the preceding century.
Famous Female Portraits by Artemisia Gentileschi
Female artists tended to bring a greater prominence to females within art, and Artemisia is a good example of that. Not only did she include women more frequently in her work than men had done, but she also portrayed in a more positive light. They were less so the victims, but now placed in positions of strength and power.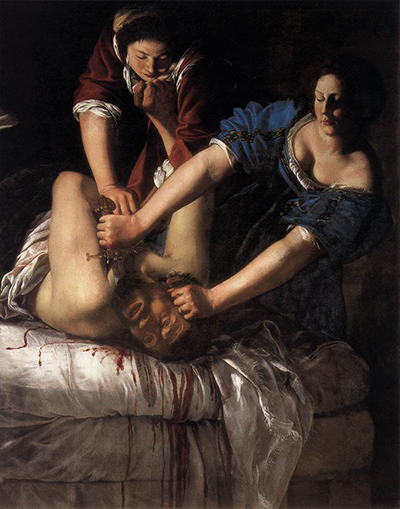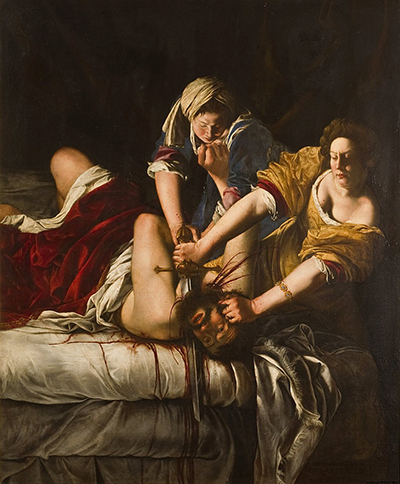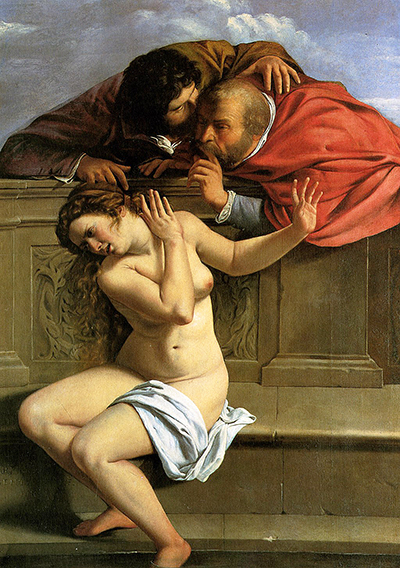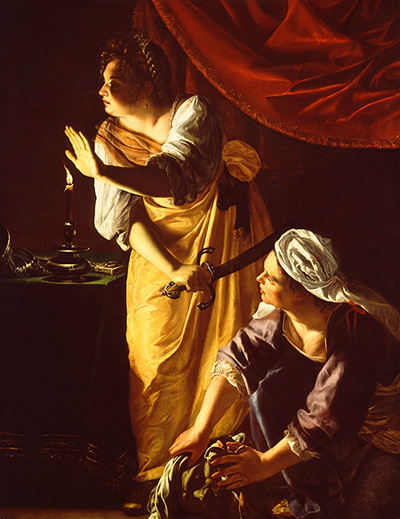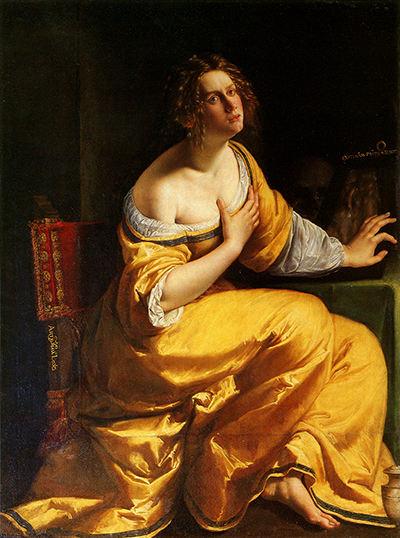 Location
Minerva by Artemisia Gentileschi is located at the world-famous Uffizi Gallery in Italy. This venue hosts much of the finest Renaissance and Baroque art, and Artemisia is a welcome addition to its impressive collection.