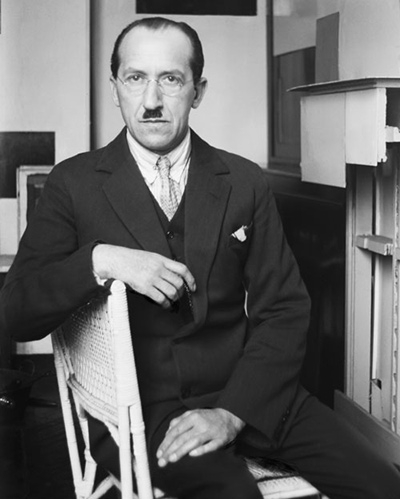 Buy Art Prints Now
from Amazon
* As an Amazon Associate, and partner with Google Adsense and Ezoic, I earn from qualifying purchases.
Follow the route of Mondrian, who became a significant influence in 20th century modern art, in this extensive biography of his life and career.
Piet Mondrian was an influential twentieth century Dutch painter, who travelled and painted around the world. He is best known for taking key strides in the field of Cubism, an avant-garde artistic style which originated in France at the beginning of the twentieth century. He was born in 1872 in the Dutch city of Amersmoot. He was the second of his parents children, and the family moved across the country to Winterswijk when his father Pieter was appointed head teacher of a local school. His family had a history of association with art, with his Uncle being a pupil at the Hague School, a prestigious art college, and his father being a qualified art teacher.
This meant that Piet was introduced to and surrounded by artistic ideas from very early on in his life, sewing the seeds for his later career. Mondrian initially worked as a primary school teacher, but painted as a hobby. His early pieces are of a naturalistic and impressionistic styles, often of landscapes of the places he grew up in. It's been observed that Mondrian's early work is highly reminiscent of the styles taught and instilled by the Hague School, perhaps showing how the artistic influence of his close family rubbed off upon him. In 1908 Mondrian became increasingly fascinated by the field of theosophy, the study of the mystical and paranormal. His paintings became representations of his interests and study of this area.
In 1911 Mondrian left the Netherlands to move to Paris. His move stemmed from an interest in the field of Cubism, having seen an inspiring exhibition in Amsterdam earlier in the year. Mondrian's original Dutch name was spelt 'Mondriaan', he removed one of the letter a's upon moving to Paris as a symbol of the evolution and change in his style. He was starting a fresh part of his career and wanted people to know it. Cubism began to feature heavily in Mondrian's work, such as his 1912 piece 'The Sea' which features interlocking planes and mathematical, geometric shapes and patterns typical of Cubism. He was forced to stay in the Netherlands for the duration of the First World War between 1914 and 1918. He spent time at the Laren artist's colony, and was influenced by the work of artists he met there.
Mondrian published essays attempting to put into words his artistic approach and world view, culminating in a theory he called Neoplasticism. After the war finished, Mondrian returned to Paris. At this time, Paris was a key place for artistic freedom and liberality, and this promoted Mondrian to fully embrace abstract concepts. At this time Mondrian began painting grid based works, such as 'Tableau I' in 1921, a series of clearly defined squares and rectangles with solid, block colours. Mondrian remained in Paris until 1938, and his work took prevalence in galleries and exhibitions in the city. In the mid thirties, some of his works were displayed in the 'Abstract and Concrete' exhibitions in England.
As fascism began to take hold of France in the late thirties Mondrian emigrated to London. In 1940 he moved to Manhattan, and he stayed here until his death four years later. In Manhattan Mondrian constructed highly abstract works with much more technical detail than ever before. His piece 'Victory Boogie Woogie' featuring a multitude of tiny coloured squares arranged in a geometric pattern demonstrates this very well. Mondrian died in 1944 of pneumonia, aged 71. His legacy as a pioneering, creative and abstract artist continues to live to this day, with his name and reputation centrepiece in his field.