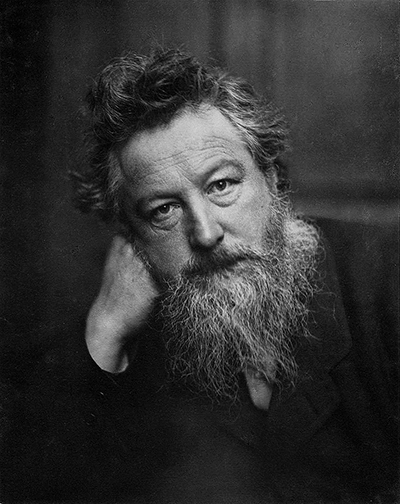 Buy Art Prints Now
from Amazon
* As an Amazon Associate, and partner with Google Adsense and Ezoic, I earn from qualifying purchases.
William Morris is amongst the most technically skilled and versatile artists in British art history, producing a plethora of imaginative pieces within a whole host of different art mediums. Morris is most famous for his floral illustrations, intricate tapestry and textiles.
Introduction
This extraordinary individual pioneered the Arts and Crafts movement during the Victorian age and also influenced the direction of interior design for generations to come. Morris was also not just a man of ideas, but also had the pragmatic skills necessary to run several successful businesses in which he worked alongside other masters of his time to offer a huge variety of artistic products to their impressive list of patrons. Their success was built on the ambition of reverting back to traditional methods and ensuring quality over all other concerns. Morris himself created something of a signature style which could be transported across multiple formats, with his floral designs making the company's output instantly recognisable. Morris' legacy is well served today by a number of major art galleries and museums within the UK, as well as a society set up in his name. His designs were highly contemporary and original and still enjoy considerable popularity with the public today, leading to large numbers of reproductions of his work being purchased right across the world. One can find his designs on cushions, curtains, art prints and many other product types and studies into his life are also well documented.
Incredibly, some of William Morris' floral designs have never been out of production, and show little sign of falling out of fashion anytime soon. His work would inspire new art movements to appear in America, Scandinavia and Japan, and many others were impressed by his ability to bring order to the English countryside with carefully constructed patterns of flowers and plants. He felt a strong connection to nature and found joy in both the ordered construct of a British garden as well as the wilder, untamed beauty of the countryside. He would grow flowers himself and Victorians would become charmed by these intricate patterns of natural items which no-one else could ever quite replicate. Eventually his businesses would mix with some highly regarded, powerful figures who wanted him to upgrade the interiors of their homes. Morris would also strike up close relationships with major art galleries and museums and encouraged them to add a greater variety of art into their collections. Morris was also deeply political and his wish for the common man to receive better treatment also went closely with a desire for the greater protection of our natural world.
This was a man who successfully profited from his work, unlike most artists from previous centuries. The art world is swamped with talented creatives who could never turn their skills into financial gain. Indeed many did not even desire such a scenario. We must remember the likes of Rembrandt who possessed skills equal to any artist in history, but would still end up near-penniless due to a lack of financial constraint and also the insistence on working along. Morris, however, build up strong relationships within the British art scene of that period and created a reputation within his enclosed group for excellence and technical mastery of their respective crafts. See also Charles Rennie Mackintosh and Aubrey Beardsley. The key artistic relationships for Morris during his career included that of Edward Burne-Jones, an artist who Morris shared several significant projects with. Several recent publications have focused entirely on this close bond which spawned some of the most impressive work from both of their respective careers. Morris also was close to Dante Gabriel Rossetti and also Philip Webb, though their careers were mainly involved in mediums that this artist did not focus on as much as others. This group created the highly respected Morris, Marshall, Faulkner & Co, in which they also contributed heavily over a number of years. Later on, Morris purchased the firm out right and renamed it as Morris & Co in 1875.
Table of Contents
Artistic Disciplines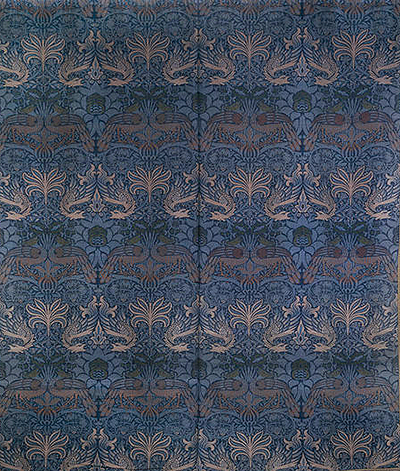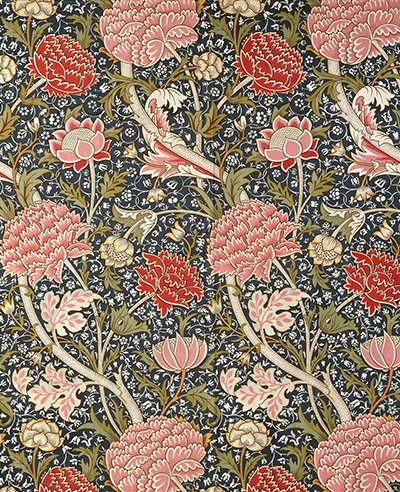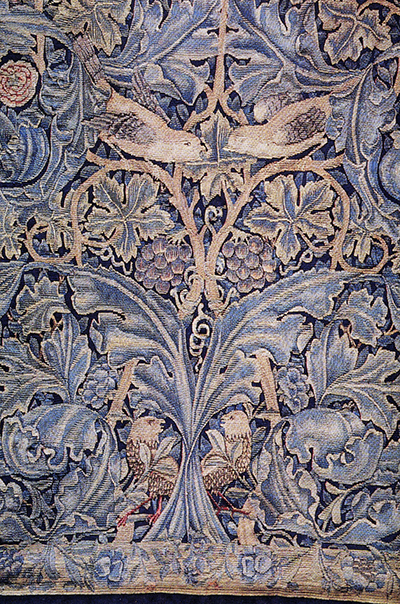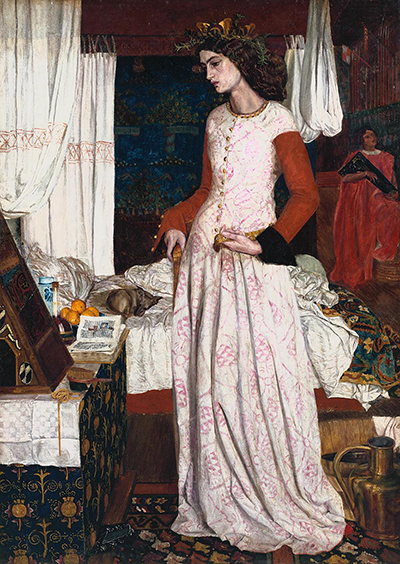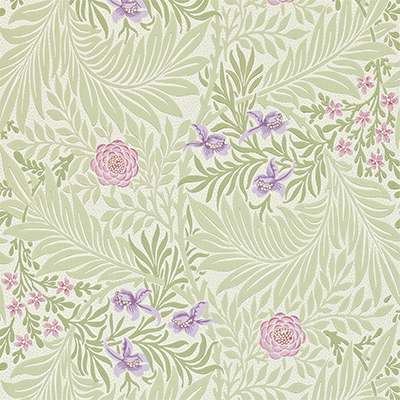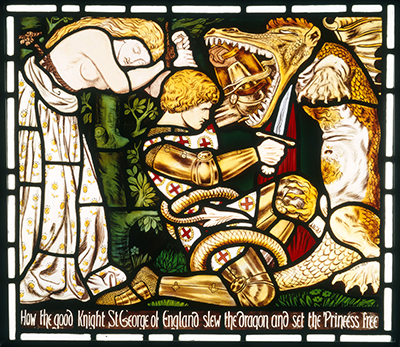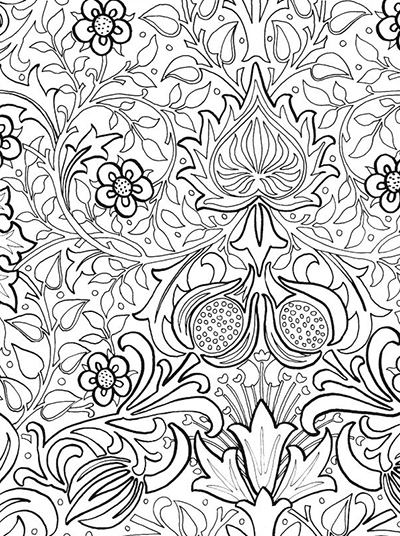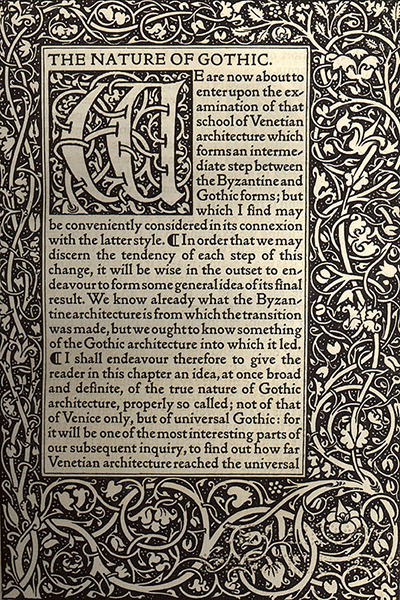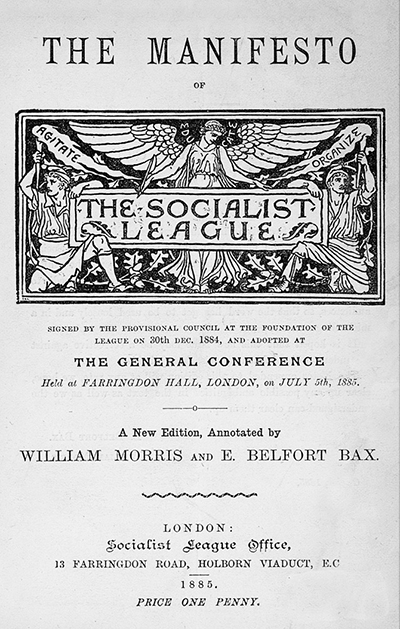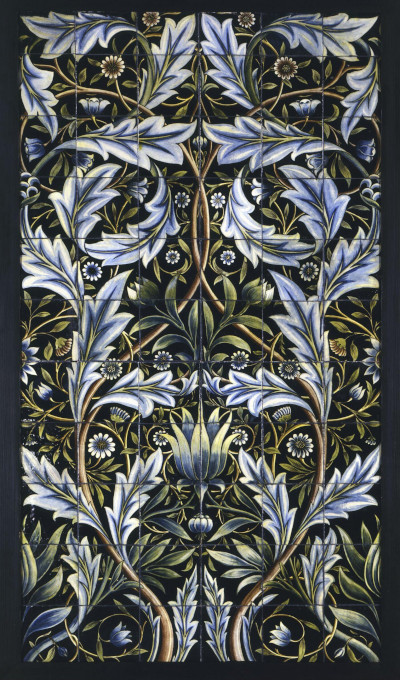 Fabrics
Furniture
Textiles
Tapestries
Literature
William Morris produced success in the literary world, too. He produced a number of novels and poems as well as translating a number of his favourite foreign texts into English - there seemed no end to this genius' talents. He was also particularly politically-minded, including caring for the protection of the environment and also ancient buildings. This is a very common theme in today's world but back in the 19th century, less so, and he would have also come up against a greater resistance from authority then. His ability in literature has received a wider appraisal in recent generations and several studies have focused entirely on his work in this area. Few technically skilled artists have achieved success with the written word, making Morris a rare case indeed. The artist's studies of The Classics at Oxford University perhaps opened his eyes to all of the different avenues of creativity that were open to a man of his capabilities, though he found the teachings themselves somewhat style and uninspiring.
Politics
The artist's role in politics did not begin and end with campaigning for the protection of British nature and architecture. He was also passionate about following the socialist way of life, constantly encouraging others to move towards his left-leaning ideals. He felt concerned about the man, rather than the few, which somewhat flew in the face of his particularly priviledged upbringing. Morris sometimes became frustrated with his artistic colleagues who preferred to concentrate purely on their work in that area, rather than being dragged into these issues of society, that they were far less interested in. This would lead to the artist keeping company in a variety of different circles, none of which could truly fit with any other.
Painting
The medium of painting was something that William Morris was involved in, certainly, but it cannot be considered a major focus of his career. He preferred to leave work in this area to some of his colleagues who specialised in it and perhaps were happier working with these materials than he was. That said, he was undoubtably a skilled painter but simply did not output as much work in this field as he did in the likes of tapestry and illustration. Amongst his most famous paintings were Queen Guinevere which was very much in line with the style of British painters whose company he kept during his most prolific period as an artist.
William Morris had initially begun in architecture after completing his degree at Oxford University and was taught by Philip Webb, a budding young architect himself. The artist spent time in London with Webb but soon grew tired of the pollution and ever-expanding size of this city, concerned by its habit of eating away at the surrounding countryside. It appeared, even at this early stage, that city-life was not entirely suited to this socially-conscious individual. This may have influenced his decision to move away from architecture in favour of painting. He was lured into the company of the Pre-Raphaelite Brotherhood, a movement whose ambitions and style he very much appreciated. In fact, he was so passionate about the work produced by this group that he actually spent considerable amounts of money in obtaining several of their best works.
Architecture
The 19th century marked the revival of the artistic use of stained glass. It was William Morris and other members from the Morris, Marshall, Faulkner & Co firm who helped to restore the reputation of this eye-catching medium. It holds a strong connection to British history, so was entirely appropriate that these were the artists to bring in back into the public's conscience. This group would tend to put together design drawings before entering the intricate phase of placing the different elements of coloured glass together. The strong reputation of this group enabled them to attract some impressive and bountiful commissions from a variety of institutions. Several of their creations have been purchased by overseas museums and galleries who proudly display them as some of the best examples of art from Victorian Britain.
William Morris' career is also closely linked to a residence known as the Red House which can be found in Bexleyheath, South East London. Its location sneaks into the Kent suburbs which suited this artist's preference for a more rural way of life as compared to the hustle and bustle of the over-populated capital city. The Red House is now owned by The National Trust and serves as an excellent reminder as to the artistic achievements of Morris and his band of creative colleagues. The key element of this building is that it was entirely designed by the likes of Morris and Webb, who collaboratively designed everything from the architecture to the interior design and also the gardens outside. It is a living example of their brilliance and versatility as artists. It was designed to also provide inspiration for future projects as well as being a stunning place to live.
Illustration
The illustrative skills of Morris would prove versatile for a number of pursuits and he would eventually start to produce designs for wallpaper. These could be used to decorate some of the plush locations that his group were tasked with upholstering. Between them they had pretty much everything covered, from architecture to interior design plus fabrics and furniture. Flowers were key to these designs, just as they were in the illustrations of Alphonse Mucha. To find a company with so many highly skilled artists was extremely rare and it did not take long before donors from across the country and even overseas were lining up generous offers in order to acquire their much in-demand services. Morris himself produced over 50 wallpaper designs during his career and many of these have been faithfully stored away in the V&A Museum in London, as part of its extensive Morris collection. His work in this medium was predominantly floral-based and each piece is immediately recognisable as one of his own.
Wallpaper Design
Indeed, beyond the wallpaper designs, the work of William Morris can be found repurposed in all manner of other products in the modern era and his floral designs have proven particularly popular. Besides the prints that adorn the homes of many western familities, you will also see other more creative uses of his designs, such as with handbags, throws and cushion covers. The digital age has also brought in further opportunities with smart phone cases and stickers also to be found. Different styles of art rise and fall in prominence across different generations but it is fair to say that the UK is currently re-embracing its past success with the Arts and Crafts Movement and that appears likely to continue for some time yet. The other artists mentioned within this passage are also receiving greater exposure at the moment and several high profile exhibitions have also helped to remind us of the brilliance of this group of creative technicians.
Further Resources on William Morris
Those interested in his career should find plenty to enjoy within this website. Additionally, there are great collections of his work to be found at the V&A Museum plus the William Morris Gallery in Walthamstow, East London. Beyond that, his legacy continues to be spread through the diligent and passionate work of the William Morris Society and their websites also features a breadth of information on the great man. Besides those, many art print stores continue to offer high quality reproductions of his work in a variety of different products and make an excellent and affordable way of appreciating his work within your own home. This group of resources, plus all of the existing publications on his career, make the artist one of the most researched and documented British artists of all time, reflecting the high regard that the art world continues to hold him in.