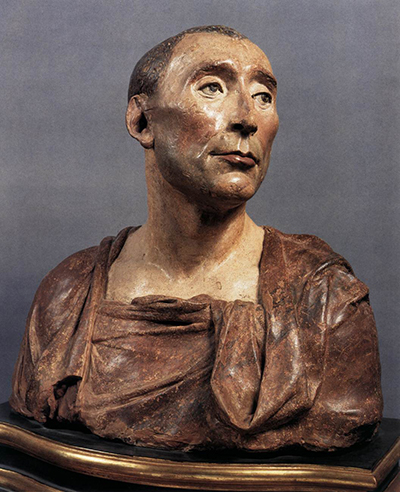 Buy Art Prints Now
from Amazon
* As an Amazon Associate, and partner with Google Adsense and Ezoic, I earn from qualifying purchases.
Reproduction sculptures of Donatello's oeuvre will never match the ingenious brilliance of this sculptor but photographic prints can replicate some of his own works' beauty
Sculpture as a medium is much less suited to exhibitions and loans between museums, because of the logistic effort involved with transporting and protecting potentially large and fragile items. Therefore, sculpture fans will often have no choice but to make the journey to see their favourite sculptures in person.
Art prints have long since offered an alternative, a way for followers of certain artists to appreciate their work within their own home or office. Naturally, any reproduction, however accurate, will never match the brilliance of the original but a good photograph of a favourite sculpture can add a lot to a room. For those who have travelled to see the original in all its glory, these prints can also serve as a type of souvenir from a holiday.
The finest photographs suit a small inlay card between the artwork and the frame in order to allow the original piece to stand independently. A solid frame in one single colour is best suited to allowing the focus to remain entirely on the photograph, whilst also providing a smarter finish than if without any frame.
Artists from the early periods of European art are entirely free of copyright and this means that any company can legally reproduce their original frescoes, oil paintings plus any photographs of sculptures. The most famous sculptures from Donatello are tall and cannot be reproduced at that size without significant funds, meaning most sculpture reproductions from his career are particularly small, something to place on a cabinet or shelf.
Those following the Renaissance and Baroque periods may also consider art print reproductions from some of the other famous artists within these art movements. The most popular choices continue to be Michelangelo prints and Leonardo da Vinci prints, with these two still seen as the true spearhead of the entire Italian Renaissance. Gian Lorenzo Bernini's sculptures are also frequently reproduced as photographic prints.