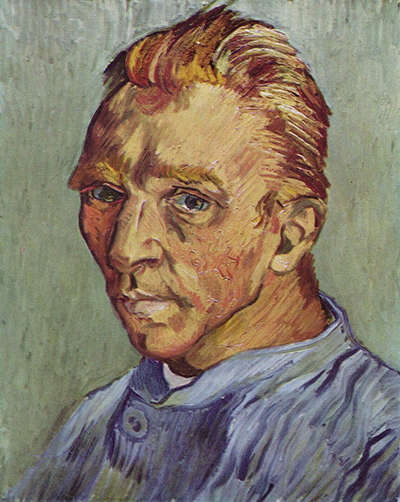 Buy Art Prints Now
from Amazon
* As an Amazon Associate, and partner with Google Adsense and Ezoic, I earn from qualifying purchases.
Portraits and self-portraits were very common right across the career of Vincent Van Gogh and this website covers the best in full as well as discussing the artist's career in geat detail.
There are also portraits of Van Gogh from other notable artists which are also quite interesting, and we add some of those here as well, with Paul Gauguin's being the most prominent of all as he captured Vincent as he produced his famous Sunflowers series. Vincent van Gogh was a very emotional person who struggled throughout his life with mental illness, a fact which many people believe helped him to produce such creative and innovative art. Self-portraits are an excellent way of looking further into the mind of an artist to see how they see themselves, plus you can also compare their paintings over several years of their career in order to see how this changes over time.
Van Gogh probably produced more self-portraits of himself than almost any other major artist and experimented with hats and covered his different appearances such as when he had grown a beard. These works also cover the different locations that he lived in over quite a short period as he was always unsettled and striving for something which he could never quite reach. This restlessness was a major reason behind his large output of art in the short period of his painting career. Paul Gauguin produced the most famous portrait made of Van Gogh by another artist and it underlines the way that he saw Vincent and as such helps us to understand the relationship between these two people who eventually lived together in the same Yellow House in Arles, France. The portrait depicts Vincent slouched in his chair as he paints Sunflowers which was a series for which he was to become very popular and eventually academically respected.
It is interesting to understand that despite Gauguin's less than flattering portrait of Vincent Van Gogh, he was actually quite a fan of some of his Sunflowers series and in fact took several of these pieces for himself to add to an impressive collection of modern artists which he built up at that time, clearly benefiting from his own situation as a skilled and popular painter who was involved in key artistic social circles of that time. Van Gogh portraits were an opportunity for the artist to show off his inciteful eye for detail as much as his technical ability and typically the artist would choose people to paint that he was close to. This is unsurprising when considering emotion was an integral part of his post-impressionist style and so any feelings he had towards the person he was painting could add something extra to that particular work.
Vincent van Gogh Self Portraits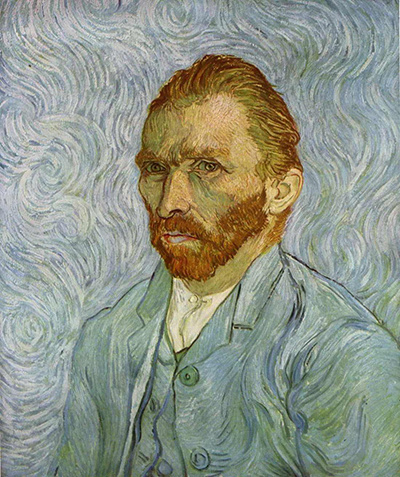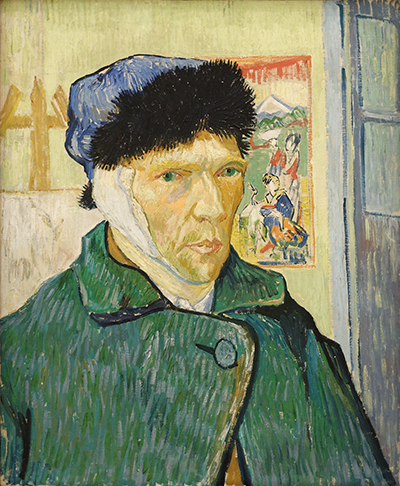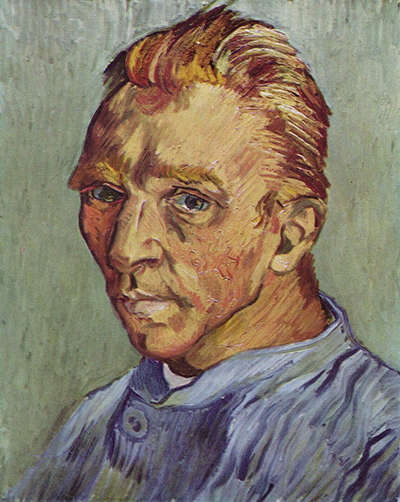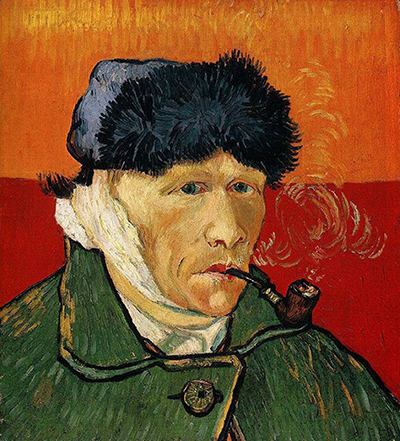 Vincent van Gogh Portraits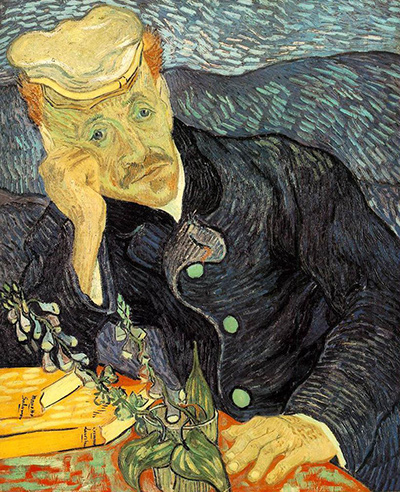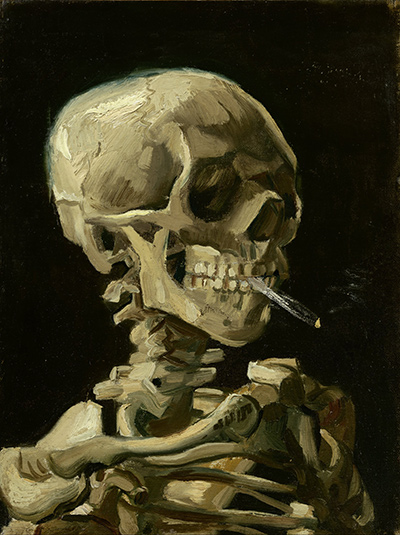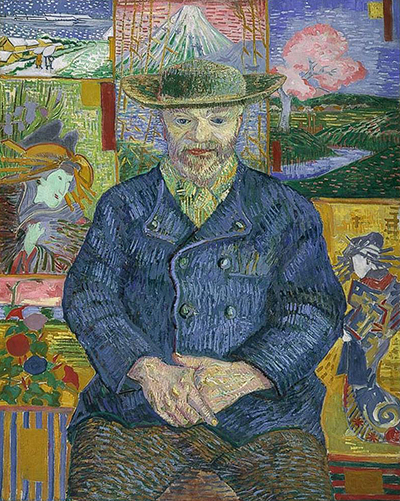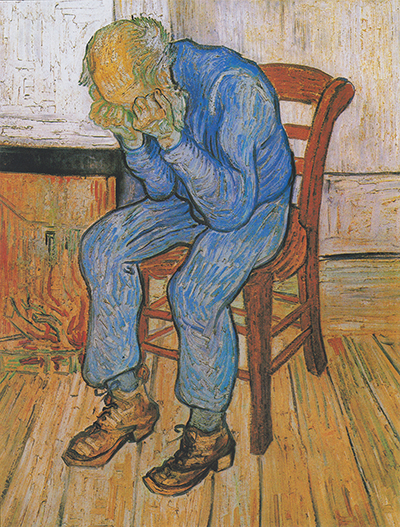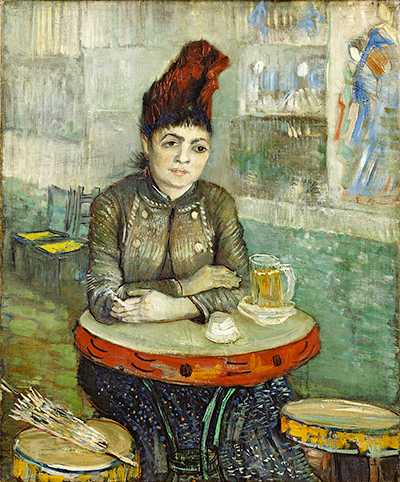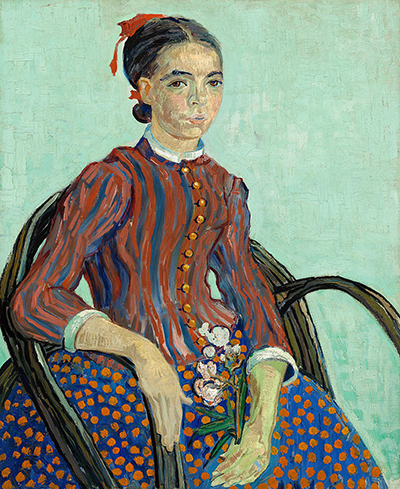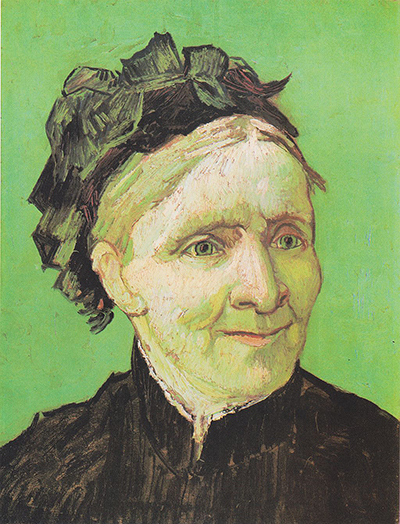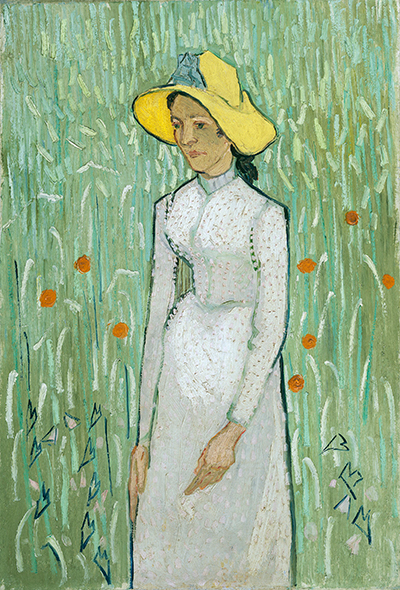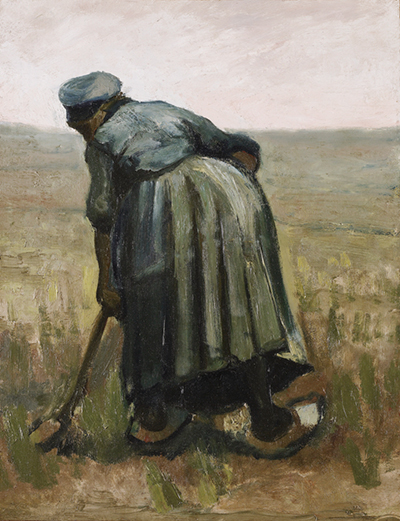 Many artists have been remembered for their own self-portraits which are frequently shown off when larger exhibitions of their work is held. Not all self-portraits have been entirely flattering but in general the artist will paint a fairly honest opinion of how they see themselves, though that depends a lot on the status of their career and life. For example, Vincent Van Gogh never achieved great fame with his work during his own lifetime and as such the scenes in which he portrays himself are extremely modest and represent his character accurately in that sense. The success of Van Gogh is shown in the huge breadth of topics around his life that people are interested in, right from different flowers that he painted, his own portraits and self-portraits and also other natural scenes which featured frequently in his work, such as cypress trees and almond trees blossoming. With such interest, it is not surprising that so many people buy reproductions of his work to enjoy in their own homes and offices, with framed art prints, posters and stretched canvases being the most popular of all.
If you are interested in buying your own copies of Van Gogh original portraits and self-portraits please use the links enclosed within this website which will take you through to the market-leading online art retailer, Art.com who have a huge Van Gogh gallery where you will surely find your chosen painting. They offer a variety of products such as reproductions giclee art prints, posters and stretched canvases and their service has always been extremely professional when we have used them ourselves. We can comfortably conclude that the portraits and self-portraits of any artist who involves themselves in this art genre will deliver art works that will tell us a lot about them as both an artist and also as a person, with their own character oozing out from each of these types of paintings.
List of Famous Van Gogh Paintings
Please see below for a summarised list of the most popular Van Gogh paintings which are searched for online, right across the world.
Portraits
Cyprusses with Wheatfields
Sunflowers
Self-portraits
Starry Night
The Potato Eaters
Almond Branches in Blossom