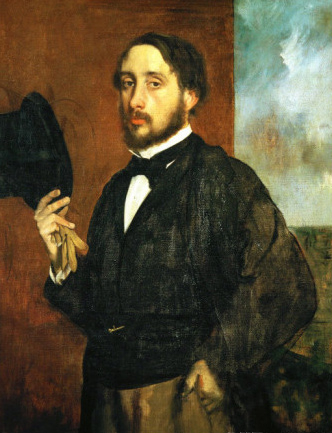 Buy Art Prints Now
from Amazon
* As an Amazon Associate, and partner with Google Adsense and Ezoic, I earn from qualifying purchases.
Degas' opinions were frequently strong and he would express them without fear of the consequences
Art is not what you see, but what you make others see.
What a delightful thing is the conversation of specialists! One understands absolutely nothing and it's charming.
One must do the same subject over again ten times, a hundred times. In art nothing must resemble an accident, not even movement.
It is all very well to copy what one sees, but it is far better to draw what one now only sees in one's memory. That is a transformation in which imagination collaborates with memory.
In painting you must give the idea of the true by means of the false.
No art is less spontaneous than mine. What I do is the result of reflection and the study of the great masters.
The secret is to follow the advice the masters give you in their works while doing something different from them.
Everyone has talent at twenty-five. The difficulty is to have it at fifty.
There is too much talk and gossip; pictures are apparently made, like stock-market prices, by competition of people eager for profits... All this traffic sharpens our intelligence and falsifies our judgment.
A picture is an artificial work, outside nature. It calls for as much cunning as the commission of a crime.
Women can never forgive me; they hate me, they feel that I am disarming them. I show them without their coquetry.
What use is my mind? Granted that it enables me to hail a bus and to pay my fare. But once I am inside my studio, what use is my mind? I have my model, my pencil, my paints. My mind doesn't interest me.