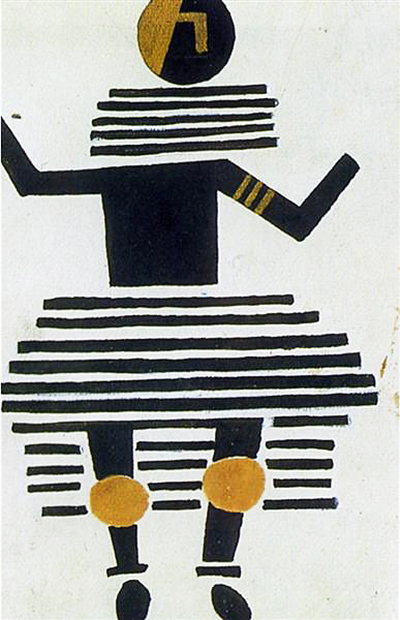 Buy Art Prints Now
from Amazon
* As an Amazon Associate, and partner with Google Adsense and Ezoic, I earn from qualifying purchases.
The Creation of the World costume of a woman is a cubic painting composed of two primary colours on a grey background. Cubism is a 20th-century painting that was implemented on both paints and sculptures.
This means of painting involved the drawing of figures on a dimensional view. Initially, cubic canvases and were mostly done on three dimensions. However, this was not the case as Leger, and other painters devised ways of creating cubic paintings in two dimensions. As the name suggests, the painting is of a woman presented in a cubic style. Notably, the painting is two dimensional, with the woman leaning on a grey background. Her head is made out of a circle with her hair painted in gold. Her body is fairly flattened out, whereas both her neck and skirt adopting the cubic style. Lastly, the artist paints various designs to her limb, thus making the painting cheerful.
As observed, the canvas is fairly simple; however, this is not the case since it takes time to understand. The painting is mostly black with patches of gold on the character's head, arms, and knees. Black in the painting signifies the emotional attribute of women, while the gold patches signify love and dignity. Other sources claim that the patches in the paint portray women as grandeur creatures who are wise and prosperous. The painting has a grey background that makes the piece cool and relaxing in the eyes. As seen above, Leger is a top-notch artist who understands the cubism style of painting. On top of that, the painter is not only skilled but also has a good understanding of paints. For instance, he opts for a grey background rather than white or any dull colour. As a result, this makes the painting more neutral and balanced.
Art has always been part of humankind, with the earliest practices dating back to 70000 BCE. Back then, art was a ceremonial practice that marked a special day for mankind. Such paintings included sketches of bison, bulls, and stencils of their hands. Nowadays, art has evolved significantly from sketches to paints. On top of that, mankind has developed different painting styles like the neo-classism, the cubic style, among others. Leger himself was an artist who liked to try out different ideas within his career and who successfully took on other mediums as well, including book illustration, set and costume design and several others. Later in his career he also started to produce sculptures as well and appeared to spread his oevure more widely as his confidence and success grew over time. By the last decade of his life he would receive regular commissions from all across the world, even including as far afield as Brazil and Venezuela.
This piece feels prehistoric in style and this period has inspired many artists who appeared over the last few centuries. Abstract art is essentially an extension of cave paintings, where the complex human body can be reduced down to just a few lines as best illustrated in various drawings by Picasso in the mid 20th century. There has also been influence from African art too, in how the face and body can be elongated as seen within the local tribal masks which were imported into Europe centuries ago and would then inspire a number of contemporary artists who appreciated the alternative to realism. In the present day we have an open artistic world in which most approaches are broadly accepted, with no right or wrong way of working, as long as there is clear artistic merit within it.