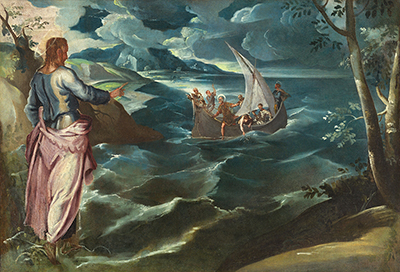 Buy Art Prints Now
from Amazon
* As an Amazon Associate, and partner with Google Adsense and Ezoic, I earn from qualifying purchases.
Jacopo Tintoretto was a serious individual who wrapped himself in his work and only allowed a few individuals into his life
Once his studio was established it would become like a second home, with Tintoretto choosing to surround himself with his sculptures, paintings and drawings. His father helped out as best he could early on, but was never able to break his son from the financial constraints that some of his colleagues had escaped.
As a key member of the Venetian school, albeit on the margins in some senses, his career has been examined in great detail, as have his relationships with other members of the group. As a relatively private individual we do not have many quotes that are directly attributed to Tintoretto but there are many comments from others of that period about him.
Famous Quotes by Tintoretto
You can never do too much drawing.
Beautiful colours can be bought in the shops on the Riato, but good drawing can only be bought from the casket of the artist's talent with patient study and nights without sleep.
Grant me paradise in this world; I'm not so sure I'll reach it in the next.
Quotes about Tintoretto by Art Historians and Related Artists
Tintoretto was a controversial figure within Venetian art, often sneered at by other established artists due to the uniqueness of his work as well as the fact that he was not directly a part of any master apprenticeships. His strong character was necessary to overcome these challenges but also ensured he would sometimes fall out with people.
A comparison can be drawn by studying Titian quotes to see how the two indivuduals developed inside and outside of the main Venetian circle of artists. Despite the criticism, there must have been an element of respect towards Tintoretto during his time considering the quality of some of his paintings and portrait sketches.
The impetuous genius of Tintoretto was such that he almost never made drawings for his paintings. He contented himself with modeling little figures, which he set up in a theatre; which he then lit. When he was assured of the effect of the lighting and was content with the disposition of the groups, he went directly to painting... It is therefore astonishing that there are in the collection of M. Crozat so many drawings by this master.

Pierre-Jean Mariette who produced a catalogue for the 1741 sale of multiple Tintoretto drawings