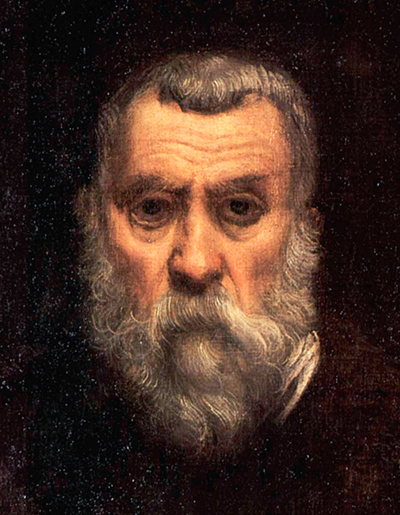 Buy Art Prints Now
from Amazon
* As an Amazon Associate, and partner with Google Adsense and Ezoic, I earn from qualifying purchases.
This painting is dated at around 1588, coming towards the end of Tintoretto's career and underlined by his ageing features within this composition
This intriguing artwork can now be found in the Louvre, though had changed hands on several occasions before reaching this point. The French museum itself hosts an exceptional collection of Renaissance art, as well as French Romanticism which followed several centuries later.
This honest self-portrait captures the man himself perfectly, or at least in line with other sources which describe him as a secretive, series individual. He only really allowed his assistants to join him in his studio and most of those were close family members. He wanted to protect his production methods which were particularly unique, including the speed and ferocity with which he worked in his early years.
Self portraits have long since provided the art world with insightful views into the minds of all manner of famous artists but perhaps the man who produced the most memorable would be Rembrandt (see Self-Portrait with Two Circles and Self-Portrait with Beret and Turned-Up Collar). He found a strong local interest in oil depictions of himself, with his face looking particularly weathered later on in his career. He also was a master of light and colour which brought the best out of his features.
Further artworks of note on this topic would have to be Self Portrait (1498) and Self Portrait (1493) by Albrecht Durer who was a highly skilled member of the Northern Renaissance. He impressed in multiple art mediums, including engraving, wood cuts, painting and drawing. Surely the greatest artists to have come from Nuremburg, and these two portraits offer us a glimpse of his highly charismatic personality.