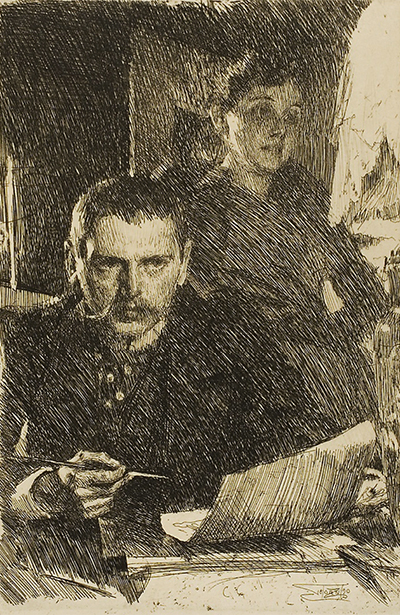 Buy Art Prints Now
from Amazon
* As an Amazon Associate, and partner with Google Adsense and Ezoic, I earn from qualifying purchases.
Anders Zorn was a respected, and highly skilled etcher who used this art form to demonstrate his natural talents in the rawest possible sense.
He would use this as a method towards planning future paintings, as well as gifting his art to friends and family.
This was an artist already skilled in watercolours and oils who suddenly understood the potential to be found within etching. He took on the challenging methods of the etching needle to take this art form into new directions, adding an important extra layer to his career oeuvre. He continued with his other mediums whilst learning the ropes with this new venture and so would frequently complete scenes in several different formats at the same time.
Best Examples of his Etchings
We remember The Waltz, for example, where he created a painting in oil and a complementary etching alongside, both of which he later exhibited. He also found that the look of this new art form created a whole different atmosphere within his work, similar to how many photographers will convert their work into tones of black and white only. Sometimes, a limited palette can focus one's mind on other elements of a composition.
"...Zorn's brilliant handling of the etching needle enabled him to freely translate his colourful brushstrokes into pure chiaroscuro, an essentially binary language of line in which the visual drama is distilled into black and white, ink and paper..."

Etching in the City of Light, Anders Zorn, Sweden's Master Painter
Having worked consistently with pencil, graphite and chalk throughout his career, there were elements as a draughtsman that could be related to etching. That said, his work here would be organic, becoming more confident and bolder as he started to learn more about the techniques involved in putting together a mature series of etchings. He would, no doubt, have been inspired by artists from the past and many of those also became involved in this form of expression.
As someone who collected other's art, he may well have had some of the great master's etchings within his own collection as a means to better understand the possibilities. Having studied for five years at the Royal Swedish Academy of Arts in Stockholm, Zorn surely would have been exposed to the techniques whilst developing there as a young student but he did not include it within his career until much later on, once he felt he had truly mastered the techniques of watercolour and oil painting.
Inspired by a trip to England
All the evidence points to Zorn starting to etch in 1882 during his spell living in England. He was a close friend with fellow Swede, Axel Herman Haig, an artist and passionate printmaker who eventually persuaded his colleague to apply his natural talents to this art form. Haig himself was a part of a campaign to promote these techniques to save them for the future, having been so prominent in previous centuries.
Ultimately, he was fighting a losing battle if we consider the situation today, but the efforts did at least encourage the likes of Zorn to keep the momentum going for at least another century. The relevance of etching to the careers of Durer, Goya and Rembrandt ensure that it will always remain understood to a certain degree, but just with far fewer artists today getting involved with it themselves.
Academic Reception
The clearest signal as to the respect that academics have held for Zorn's etchings is the amount of effort that has been made to collate and document each and every work that he produced in this medium. Their hard work allows us to drill deep into his achievements in this complex and challenging art form, whilst his pencil drawings and sculptures have received far less interest. The amount of detail that goes into an etching makes each piece an independent artwork in its own right, rather than some simple pencil drawings that will be passed around without much care or respect.
As a result of that, his etchings have also been preserved and documented in an accurate manner that allows us to more confidently draw conclusions about their common characteristics. During his own lifetime he would often exhibit etching and matching painting together, which has certainly helped us in establishing more of an understanding about his working processes and also providing detail on individual etchings.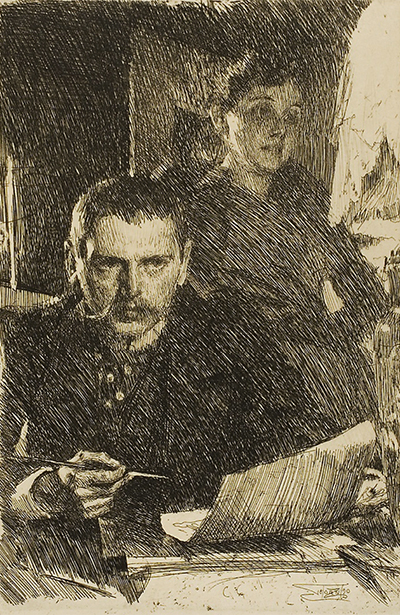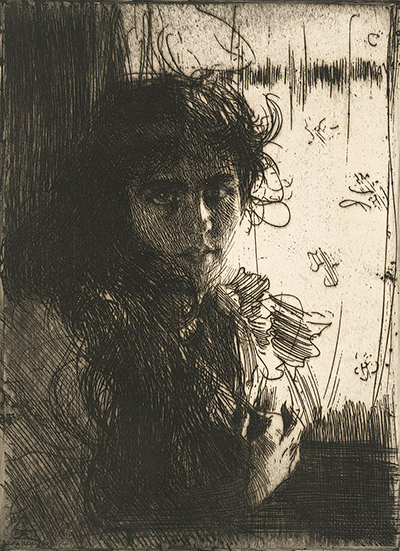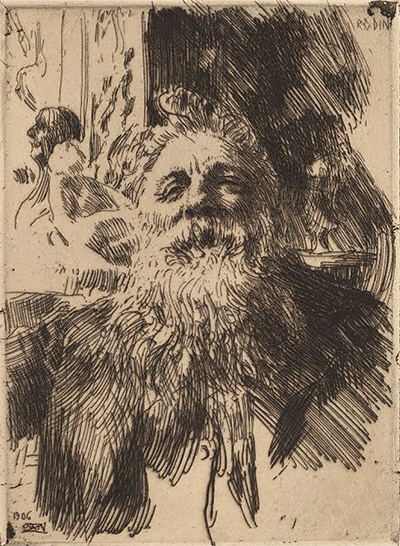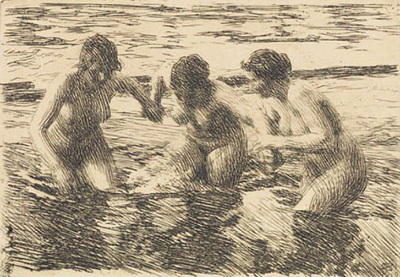 The World's Most Famous Etchers
Anders Zorn might prove to be an introduction to etching for the first time for some art followers, and for those looking to understand more about this niche art form, below are a number of its finest exponents. It is a traditional approach to art that is not seen that commonly today, but it highly regarded by academics who understand its merits and also the challenges that it provides. We do know that Zorn also collected art from around Europe and may have used this as a way of learning from the old masters, at a time when the media was very different to how it is today. Speaking specifically, he adored the work of Rembrandt and that was an artist who used printed etchings as a means to providing additional income at a time when he was struggling financially. There may have been part of the reason behind the Swede's decision to work within this art form himself.