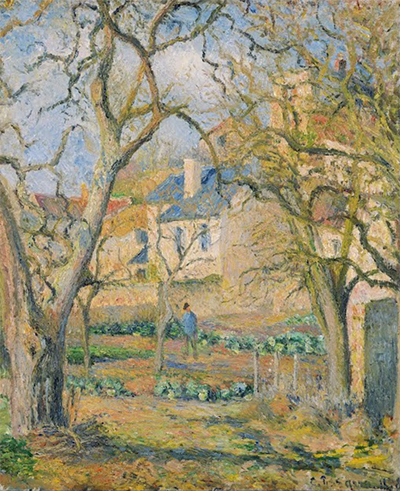 Buy Art Prints Now
from Amazon
* As an Amazon Associate, and partner with Google Adsense and Ezoic, I earn from qualifying purchases.
Discover prints of original Camille Pissarro paintings and add some colour and style to your own home or office wall. We examine the finest Pissarro prints in this section and discuss which presentation options you can choose from.
The Impressionist movement, as a whole, is amongst the most popular from all the various strands of art history. The colours and imagination prove particularly satisfying to fans around the world and there is a good selection to choose from, including the likes of Monet, Degas, Renoir, Caillebotte and, of course, Camille Pissarro. The latter produced a large number of city and landscape scenes which could perhaps serve as a tribute to a recent holiday in Paris or a trip to the French countryside. With hundreds of paintings across his prolific career, there is plenty to suit different tastes.
Montmartre is an icon of life in Paris and this artist went to great lengths to cover this part of the city under many different conditions, including a variety of weather and season. This was nothing new for the impressionists, with Monet famously tackling Haystacks, Water Lilies and Rouen Cathedral time and time again, carefully studying the natural variations with which he was presented. This examination of objects continued through the Impressionist movement, but it was Monet's examples which became the most famous.
If you take the plunge for a reproduction print of one of these fine artworks, you will need to go through a series of options regarding its finish - do you want a frame added, and perhaps an inlay card which separates the artwork from the frame around it. Frames themselves come in plenty of different materials, too. For impressionist art a simpler frame is normally the best option, perhaps a wooden single-colour choice.