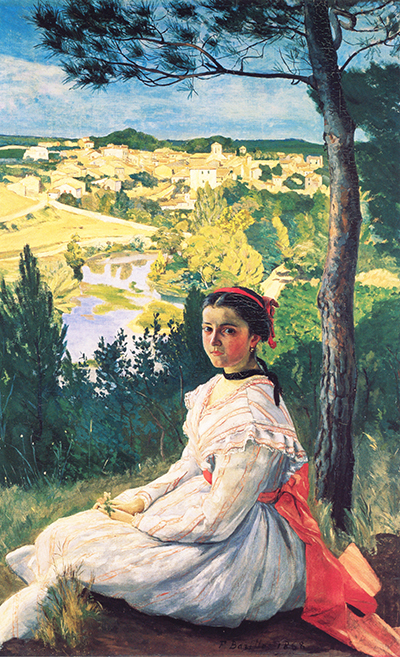 Buy Art Prints Now
from Amazon
* As an Amazon Associate, and partner with Google Adsense and Ezoic, I earn from qualifying purchases.
The bright Impressionist colours of Frederic Bazille make them ideal choices for art print reproductions, with a fine selection available from his career despite his premature passing.
Whilst revolutionary at the time, the Impressionists have now become known as a more traditional artistic style as compared to the uber-abstract approaches found in modern art. The content of figurative portraits and landscape scenes of the French countryside are also particularly popular and prints of these can add some calming influences from your home or office wall. In the modern, stressful lives that we all lead, the upbeat work of Bazille may be just what you need. A full list of his paintings can be found in this website. You can also read more about his life in our Frederic Bazille biography.
The work of Bazille is copyright free in terms of print reproductions and so many different retailers are able to include his work within their catalogues. There are also no extra fees for them to pay, so this keeps costs down, allowing you to perhaps purchase a larger print or a frame too. Framing services can be varied, with some retailers offering only simple prints, whilst others able to home deliver framed reproductions with inlay cards that separate the frame from the artwork. Your level of budget will dictate what you can go for, with some opting to get a simple print and then ordering a frame for it locally to save on shipping costs.
Besides Frederic Bazille, you may also like to consider reproduction prints of work by other related artists. The beautiful tones of impressionism and realism can be found in many famous artistic careers, perhaps first check out the master himself, with Claude Monet prints continuing to be particularly popular. Some of the many highlights from his career include Impression, Sunrise, Water Lilies, Haystacks and Garden at Sainte Adresse.