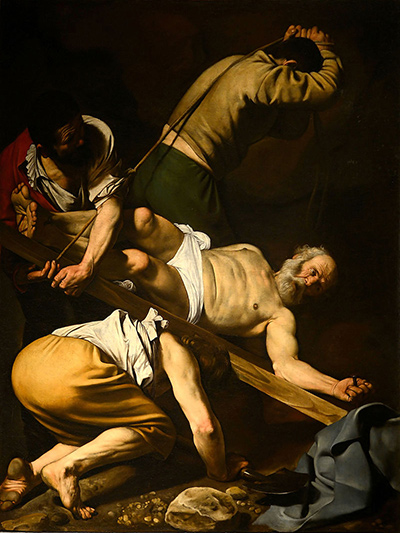 Buy Art Prints Now
from Amazon
* As an Amazon Associate, and partner with Google Adsense and Ezoic, I earn from qualifying purchases.
Michelangelo Merisi da Caravaggio, born in Milan in 1571, gained a wide notoriety during the span of his relatively short life, both for his groundbreaking approach to painting and his tumultuous lifestyle.
After leaving Milan to escape the Bubonic Plague in 1576, Caravaggio's mother and her five children returned to the city eight years later, where the teenage boy first discovered the fine art of painting upon joining the workshop of Simone Peterzano.
His sheer talent and originality were evident and promptly spotted. Caravaggio decided to then move to Rome, where he emerged as a visionary artist throughout Europe, and somewhat of a celebrity in the artistic world.
His singular approach to light, dark and contrast, "Chiaroscuro", garnered vast praise, which in turn led him to being regularly commissioned by prominent figures of the nobility and the clergy.
The Bishop Tiberio Cerasi, notably, ordered the famous "Crucifixion of Saint Peter" for the chapel he had recently acquired.
Caravaggio was making a comfortable living at this time, and while his art was being celebrated, his nocturnal habits in particular were not approved of.
He would often be found late at night in seedy taverns, brushing shoulders with all sorts of shady characters, and getting involved in various brawls and scuffles.
One of these instances took a very serious turn, in 1606, when Ranuccio Tomassoni, a police officer and the son of a powerful and violent family, was killed by Caravaggio's sword.
He took the decision to flee Rome to avoid facing jail, but also quite possibly, a death sentence.
For the next and final four years of his life, the painter wandered between Naples, Sicily, Messina and Malta. While he kept on painting prolifically during this exile, he also got himself embroiled in more fights which occasionally landed him in prison.
This period was also marked by his attempts at being pardoned and allowed to return to Rome, a pardon he was eventually granted in 1610, ironically, the year he died in unclear circumstances.