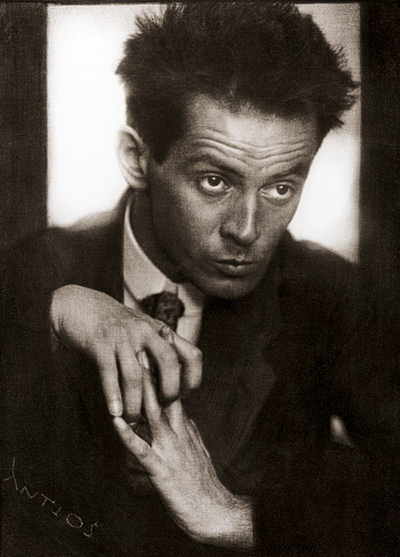 Buy Art Prints Now
from Amazon
* As an Amazon Associate, and partner with Google Adsense and Ezoic, I earn from qualifying purchases.
As with all of those from the Viennese Secession, Egon Schiele's boldness and modernist style are popular as reproductions. Here we discuss the most popular paintings from his career and the options available when buying prints.
You can find print reproductions of all of Schiele's most famous paintings available from this website. Our paintings section features a full list of the choices available, simply click through to your preferred artwork. You can then find links to buy print copies of them from Art.com or Amazon, who are our recommended retailers. Four Trees along with multiple self-portraits are amongst the most popular choices, though there are other genres available too, such as his charming landscape paintings which remind many of Klimt's own landscape paintings. Virtually the entire catalogue of Schiele's past work is featured within the huge Art.com and Amazon product collections. There are also many prints from other famous artists to enjoy too, such as Salvador Dali, Pablo Picasso and Paul Klee. There are matte card options for adding space between an artwork and it's frame, though unframed prints offer a great budget price alternative. With many other retailers or third-party sellers in the market, there is no shortage of options when it comes to choosing your preferred product and here we discuss some of the different options available to you.
Many art fans have fallen into the career of Schiele via his master, Klimt. Examples such as The Kiss and Tree of Life have become some of the most recognisable and mainstream artworks in history, and so millions are aware of that Austrian's career, even if just a few highlights. They may then discover Egon Schiele through that, and appreciate the similarities between the two, but also the differences. Others have suggested that the younger artist has become somewhat of a cult figure, perhaps made fashionable by his death at a young age as well as the exceptionally contemporary nature of his work. Either way, prints of his paintings have become increasingly popular in recent years as Expressionism continues to attract new followers from the younger generations. There is an appreciation of the raw emotion found here, and most find it far more accessible than some of the many artworks from the Renaissance or Baroque eras. There are also two clear bodies of work to enjoy here, both of which will have their supporters - with figurative art and landscape art both retaining their popularity into the present day.
When you finally select your preferred work, there is still much to decide upon as you customise your print. Some will go for simple posters, for example, which are much cheaper and also easier to send, helping to keep costs to a minimum. These however will not have the same life span as a framed art print, though, and so may be considered more of a temporary option, such as if you have recently moved into a new home and need some quick decoration in multiple rooms. A framed art print should last much longer and also help the print from being damaged either by the effects of light through a window or perhaps having a cat or small child fiddling with it. There are then issues to consider around which style, colour and material of frame that you might go for, with different options being better suited to different types of artworks. Schiele prints are normally best served with a simple wooden frame in black or white so as to allow the original artwork to retain all of the viewer's attention.
There are also a number of retailers spread across the world that can be accessed online but it is always advisable to buy locally if at all possible. Purchases from abroad can deliver expensive shipping costs and in some cases will even have import duty applied on top, sometimes without any real warning. Most major nations will have enough domestic sellers to be able to avoid these problems and Egon Schiele is a popular artist who will normally be well represented within each of them. It may also be worth researching each seller if you have not used them previously, with most having reviews from previous customers available alongside each print option. You may also want to consider the terms of service with regards returns as well, as it can sometimes be a little hit and miss ordering such things online from companies that you have not used before. Word of mouth may be another excellent alternative for discovering the right seller to use.
All in all, this artist has become one of the most popular choices for art prints, and we have listed some of the works from his career below. Having died so many years ago, copyright should not be an issue either. You might consider visiting the museums online that host his work, as they invariably will offer very high quality reproductions of all items within their collection. Finally, for those with particularly tight budgets it is not always possible to be able to afford such products, and in that case you might consider something second hand or even printing a copy out from a domestic or work printer, and then adding it to a fairly simple frame. This can work pretty well, as long as you can find a reasonably good digital copy of the original painting, as otherwise it will appear pixelated when blown up into the higher resolutions that printers use.
List of Famous Egon Schiele Artwork
A selection of some of the better known Egon Schiele artworks can be found below. Those with their specific pages in this website are also linked to from here. The artworks here tend to be full-scale paintings or pencil drawings, which were the artist's main two mediums. It is likely that he would have branched out into other mediums were it not for his life and career being tragically cut short. Despite that he still managed to leave behind a highly impressive oeuvre which is large enough to be celebrated in a more positive sense, rather than contemplating what else he might have achieved were it not for his premature death. Four Trees currently is the most popular choice from his career, with the public seemingly fond of his somewhat charming landscapes, even though he remains most famous for his figurative portraiture.
Lovers - Self-Portrait With Wally
Self Portrait With Hands On Chest
Woman With Blue Stockings
Black-haired girl with high skirt
Masturbation
Standing nude young girl
Langhaariger Akt, vornubergebeugt, Ruckenansicht
Sexual act, study
Reclining Woman With Blond Hair I & II
Standing Woman In Red
Field Of Flowers
Squatting women's pair
Woman touching her breast
Sailing ships in the waves
Death And The Maiden
Nude teenager
Mother And Child
Two Girls Lying Entwined
Seated Couple Aka Egon And Edith Schiele
Famous Expressionist Artists
Find below a list of some of the most influential expressionist artists, from a variety of movements including Abstract Expressionism as well as other more modern groups. The artists here spread across the entire 20th century, and right up to the present day. You will find most of them to have been based in and around central Europe, such as Germany, Austria and Switzerland but later much of their styles would start to appear within the careers of other parts of the world, such as Norther Europe and also the US. Despite falling foul of political interference within the early to mid 20th century, they are all now highly celebrated names whose positions within art history are now fully established. They have also become an important part of the studies of art history of the past few centuries and their influence remains strong on younger generations of artists in the present day.
Max Beckmann
Ernst Ludwig Kirchner
Franz Marc
Willem de Kooning
Jackson Pollock
George Grosz
Oskar Kokoschka
Josef Gassler
Alfred Kubin
Otto Dix
Francis Bacon
Lucian Freud
Patrick Heron
Milton Avery
Max Weber