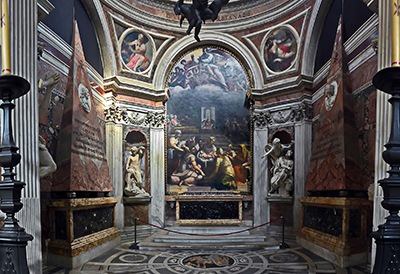 Buy Art Prints Now
from Amazon
* As an Amazon Associate, and partner with Google Adsense and Ezoic, I earn from qualifying purchases.
Raphael was a talented but underrated Architect within his own time
On several occasions his work was overshadowed by other artists. The likes of Bernini and Michelangelo would gain greater favour, forcing Raphael's work to be replaced soon after his death.
The Renaissance masters would compete against each other for the largest commissions across the Papal States of Italy.
The decision to replace some of Raphael's work in the 16th century has, inevitably, meant that his architectural plans and drawings are less respected than they might have been.
It I caused his work in this medium to receive considerably less exposure than those whose work still remains in tact today.
One of the most attributes of the Renaissance masters, as compared to all the many art movements which followed is that they were multi-skilled covering all manner of different disciplines.
No-one can forget some of Leonardo da Vinci's inventions, whilst Michelangelo led the way with several famous sculptures.
Raphael's own skills as a draughtsman would then lead on architectural drawings. The contacts and reputation built from his stylish frescos could then be used to promote his work in other mediums.
For those looking to find out more about this medium within the Renaissance era, where so many significant developments were made, you should also learn more about Leonardo da Vinci architecture and Michelangelo architecture.
Architectural designers are always at the mercy of other influences in determining whether their work will ever be implemented. The projects below in which Raphael worked achieved varying levels of completion. As seen in the St Peter's Basilica, even when work is finished it has no guarantee of remaining untouched for very long.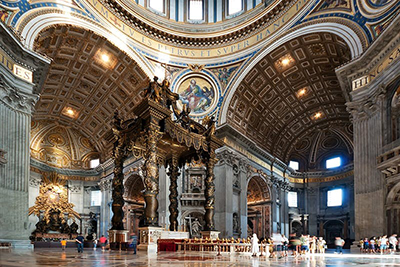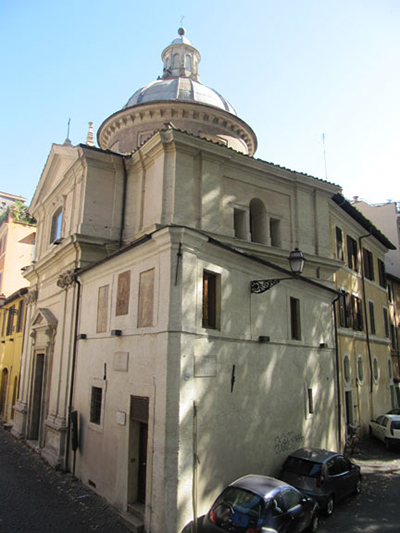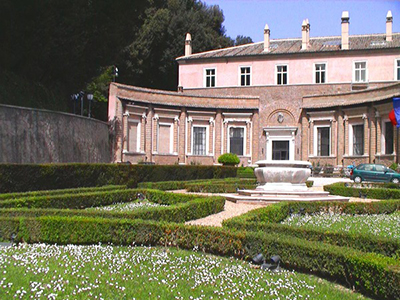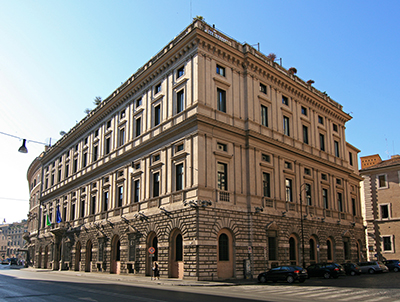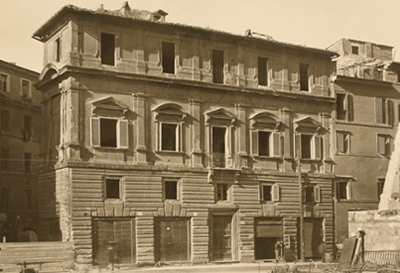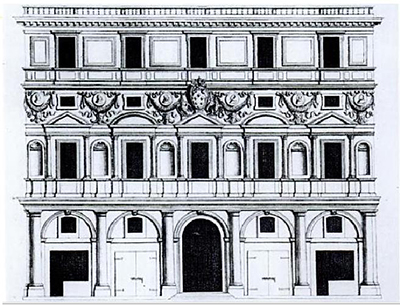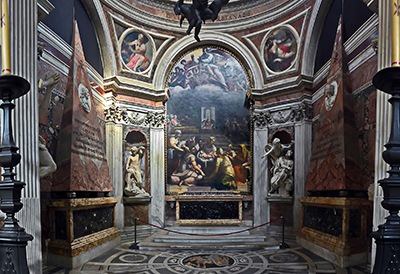 Some of Raphael's architectural work is limited to just a few surviving drawings, with the original building work either not completed or later replaced. His work on the new St Peter's came after the death of Bramante in 1514. Michelangelo's plans would quickly gain political support and this soon meant the end for Raphael's own work, leaving us with just the initial drawings as evidence of his work here.
At the height of his powers, Raphael was considered the finest architect in Rome but, sadly, this reputation was not to last for long in this politically turbulent city. A restructuring of the city meant new streets required suitably grand additions, such as palaces, which is when Raphael's services would then be sought.
It was perfectly normal for great masters such as these to have their commissioned work tweaked by those financing the project. Famously, Michelangelo as forced to cover up his revealing figures across The Last Judgement mural which sits above an altar in the Sistine Chapel. Raphael was less bolshy than his Italian counterparts and generally more accepting of such requests.
Raphael was a conscientious individual who took his responsibilities to the city of Rome very seriously. In one example of this he would use his influence to slow the destruction of ancient monuments across the city. Rather than concentrating solely on the new architectural and artistic projects being undertaken across the city, he had concerns over where the materials for this work were being acquired from.
This Renaissance master was fortunate to receive the prominent position of architect at St Peter's having never completed a major architectural project before. Pope Leo X, who made that decision, clearly saw the natural ability of someone who has been considered by many to be a child prodigy.
The new role came after the passing of Bramante who also took a similar path to Raphael, from painting to architecture. As a result of taking this route, some believe that Raphael's architectural drawings involved the application of his painting principles to building work. It was as if he was designing buildings from the same perspective as when he was painting portraits or allegorical compositions.
Pietro Perugino was a key tutor for Raphael in his early work, with this famous teacher also counting the likes of Pompeo Cocchi, Eusebio da San Giorgio, Mariano di Eusterio and Giovanni di Pietro amongst his pupils. His most famous pupil would, however, slowly move away from Perugino's influence as his career progressed.