Diego Rivera is a famous Mexican artist who was best known for his paintings and murals and was a rare example of a talented local painter who established a strong reputation globally (predominantly America and Europe). Diego Rivera was also a charismatic character whose personal life was well documented and just as colourful as his art work.
Rivera's relationship with fellow Mexican painter, Frida Kahlo is also a significant factor in both of their lives and this website will examine all of these issues in detail, as well as providing a gallery of his best paintings and murals.
The artist's paintings are best known for their bright colours which represent the traditional style of Mexican art perfectly. Frequently the artist also represented the lives of common people as well, and this is something which has become greatily respected in recent centuries when previously academics prefered to only see portraits of more noble characters.
Increasingly over the past few centuries Europeans and Americans have been heavily drawn to new ideas from ethnic styles including Latin regions, Africa and Asia. Diego Rivera is one such example of an artist whose style has satisfied the appetite of westerns looking for new styles.
Diego Rivera has benefited in recent years from the stronger connection between America and Mexico which has led to a far better understanding between the peoples of these two countries. Americans are now more interested in Mexican culture and Diego Rivera is a significant element of this, thanks to the way that he took Mexican art and sold it to the west, by using his charisma and confidence.
Diego Rivera exhibitions are now extremely common within North America and Europe and his wife Frida Kahlo has also received a similar level of interest too. This famous, charismatic individual was known to believe passionately in the political methodology of Communism and was a vocal supporter of it's perceived advantages.
It is clear from his paintings that these beliefs heavily influenced his art and his work in portraying peasants of Mexico was clearly linked to his political beliefs. Rivera would also spend much of his career creating murals which fitted well with his strong religious and political beliefs as the work would tie in directly to perhaps a piece of architecture that was also relevant to the subject.
As well as strongly connected to the Communist view on political rule, Rivera was also a passionate atheist and vehemently disregarded the views of religious institutions which regularly brought him into considerable controversy, though he was never scared of this. It was inevitable that a Mexican would upset many when so critical of established religious beliefs which were shared by so many other Mexicans.
Frida Kahlo was wife to Diego Rivera for many years and they had a turbulent relationship which resulted from two highly emotional and creative people being so close and also acted as a stimulous for much of their work. Sadly, Frida Kahlo's life was cut short but her contributions as an artist have never been forgotten and she remains somewhat of a cult figure and heroine to many who discover her life story even today.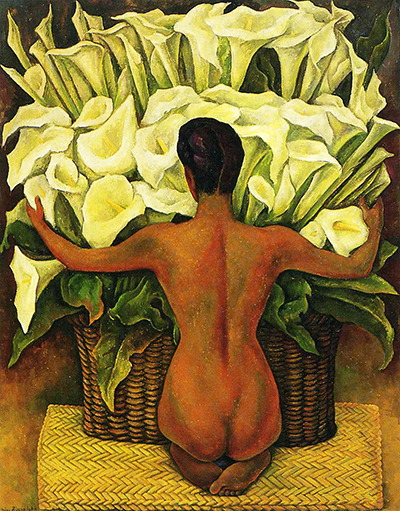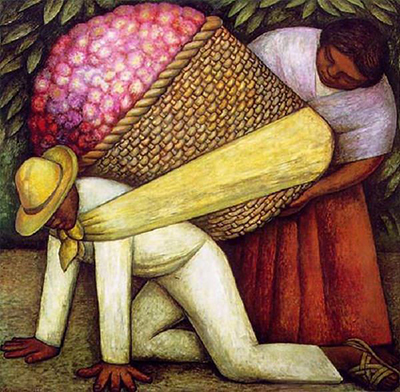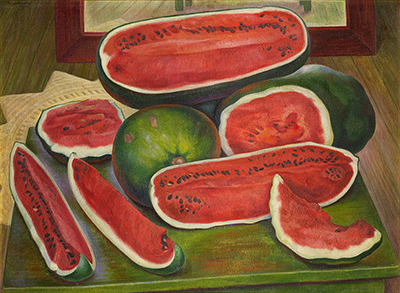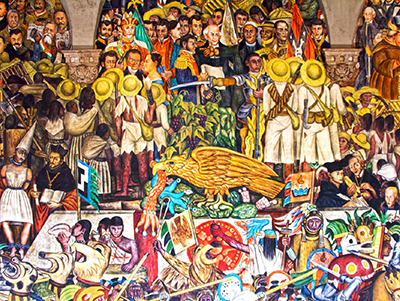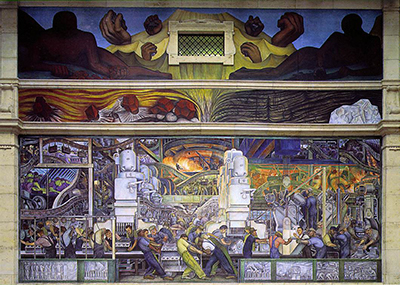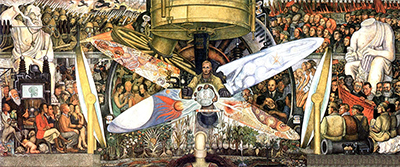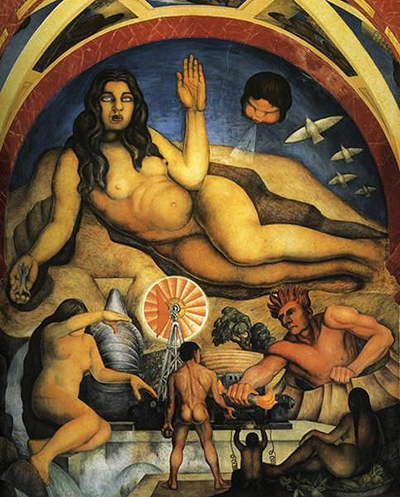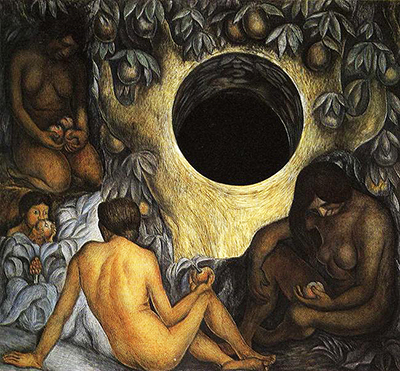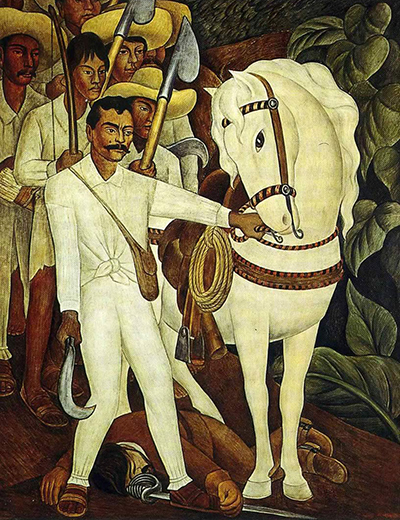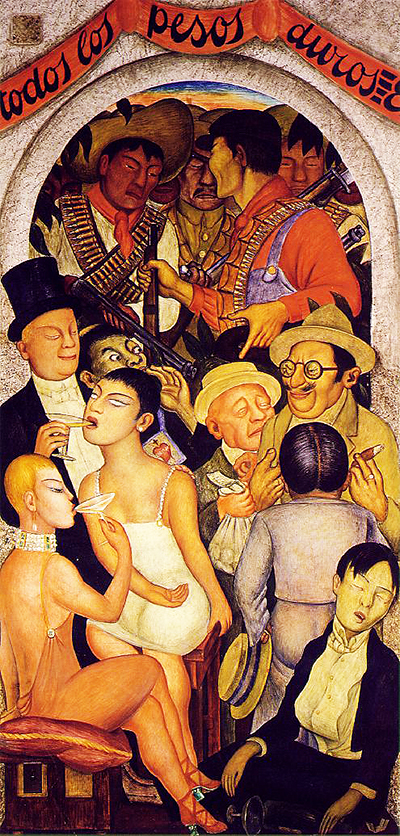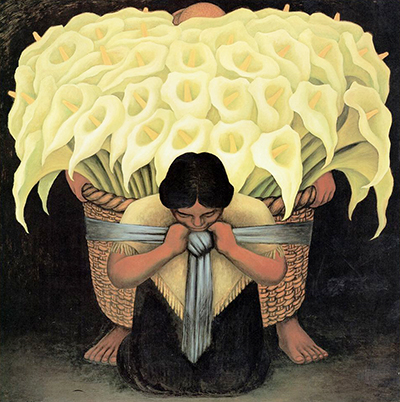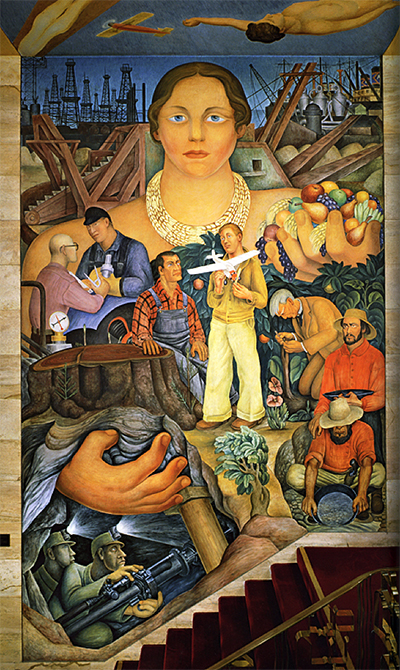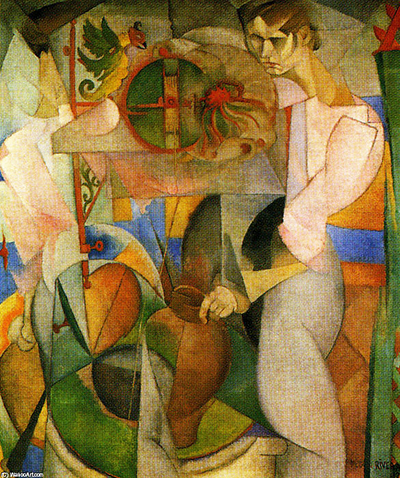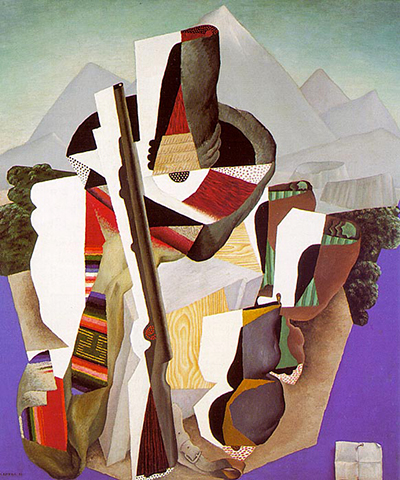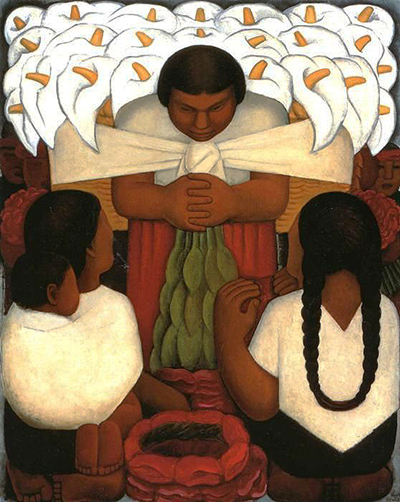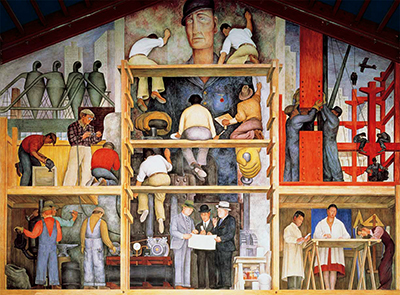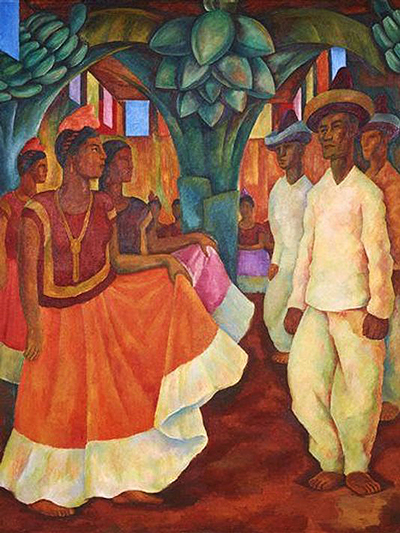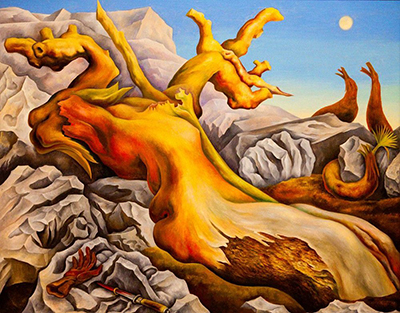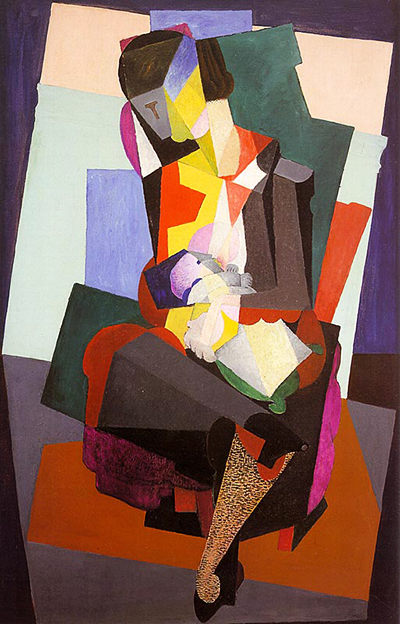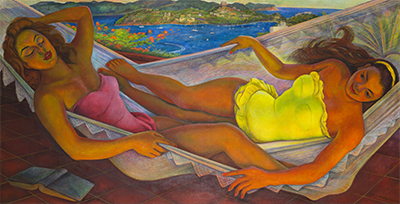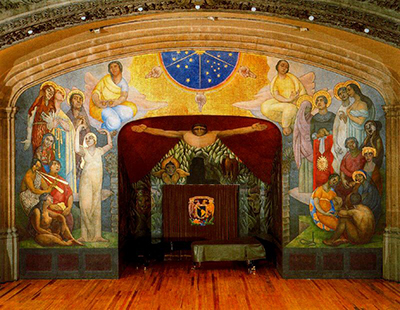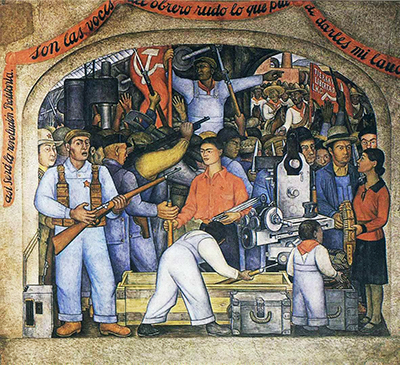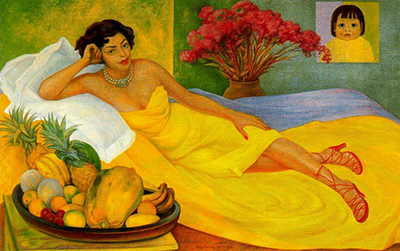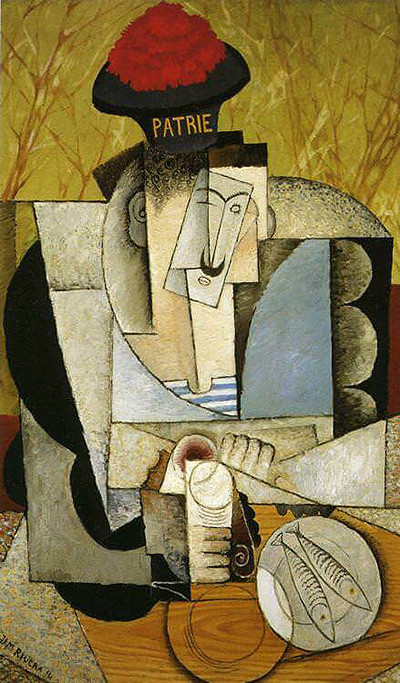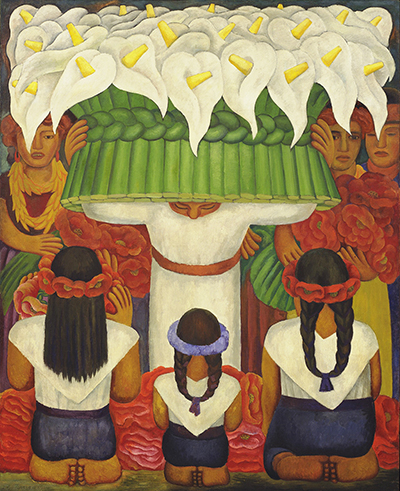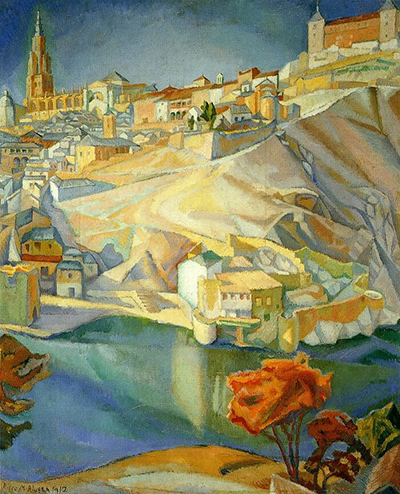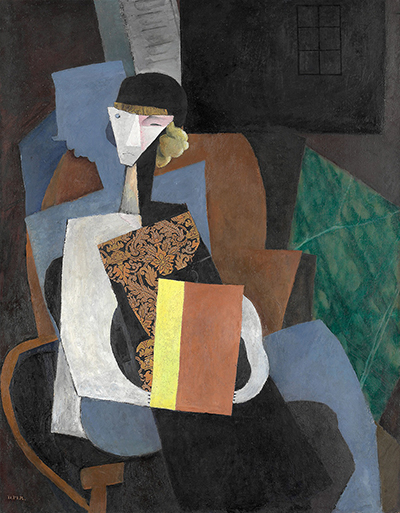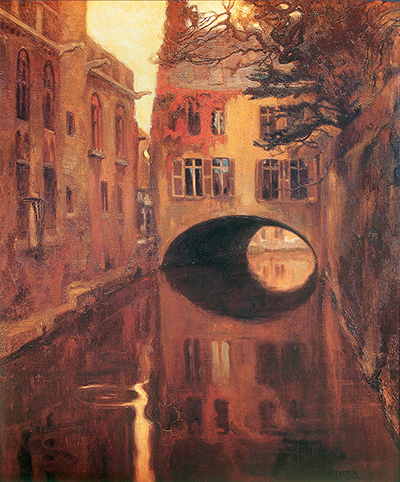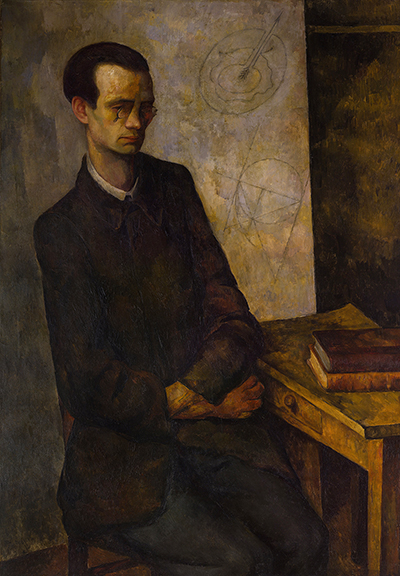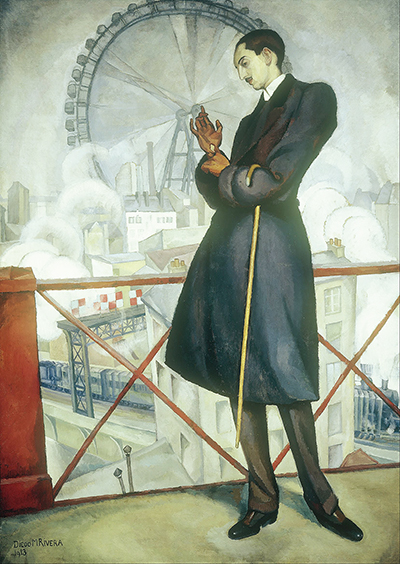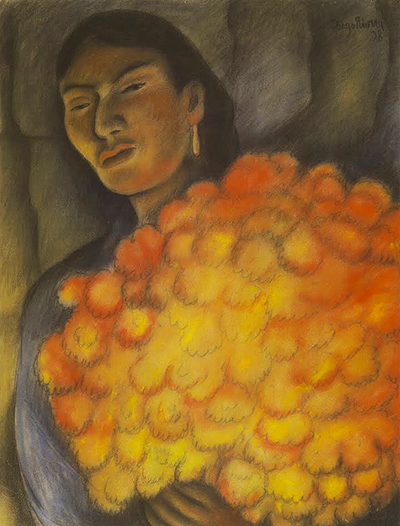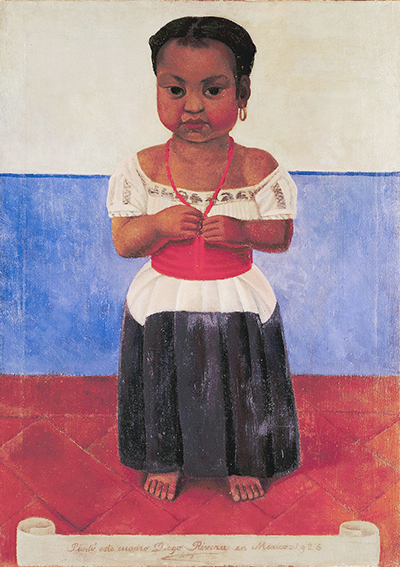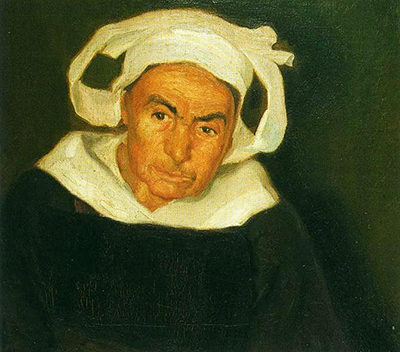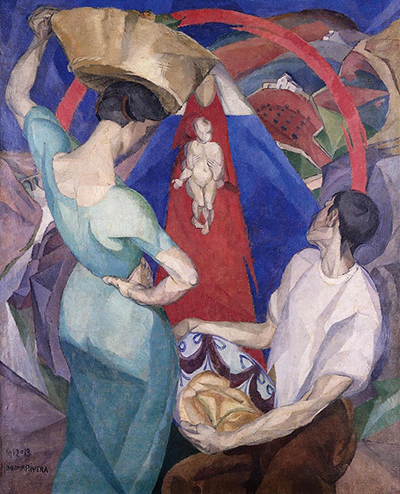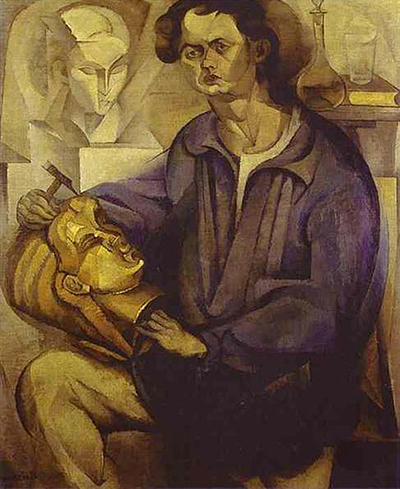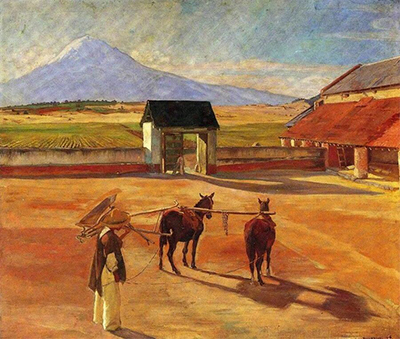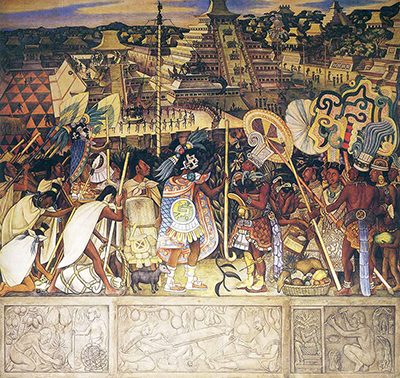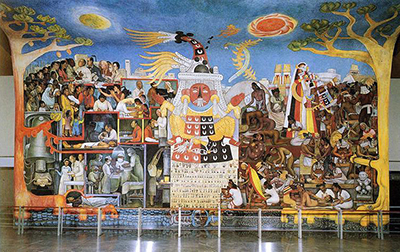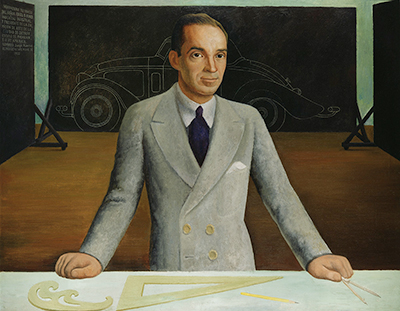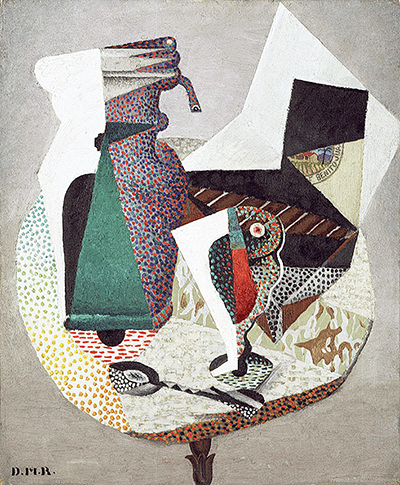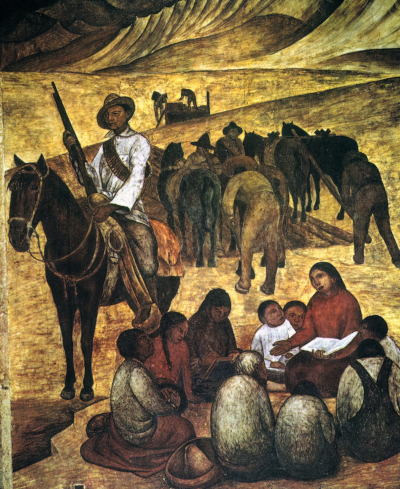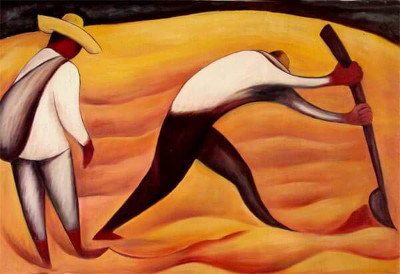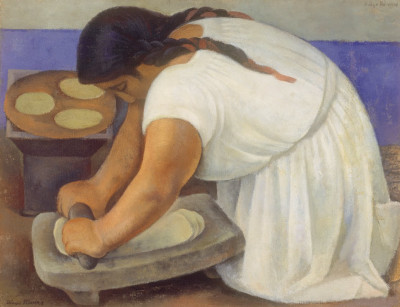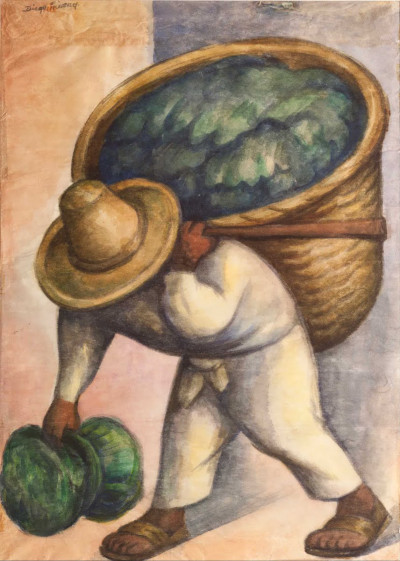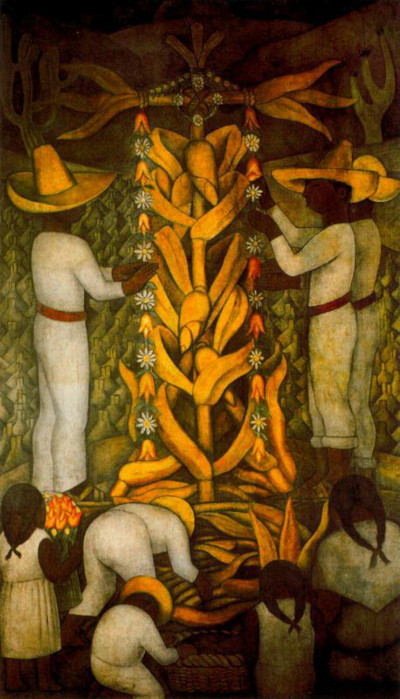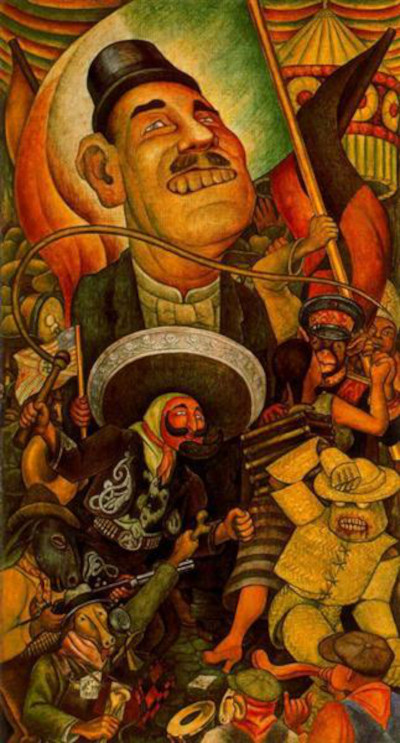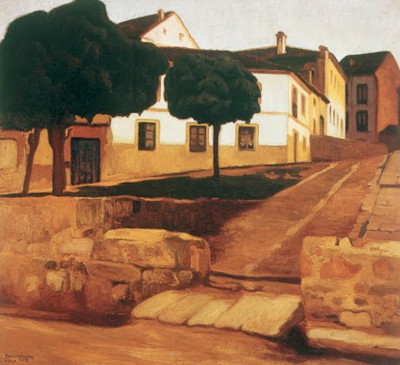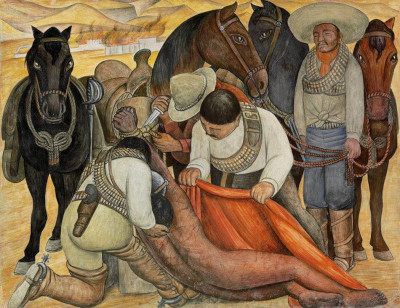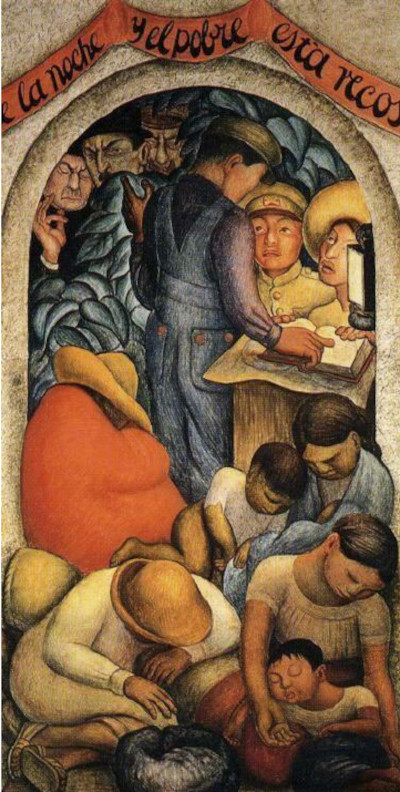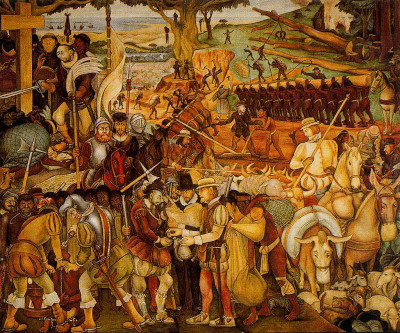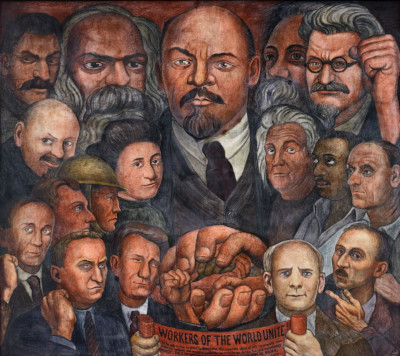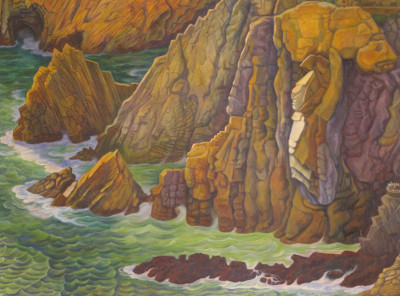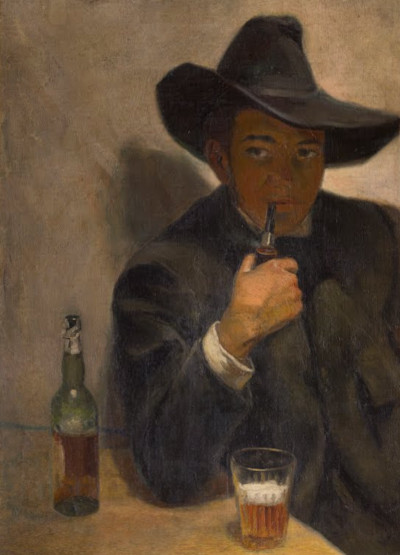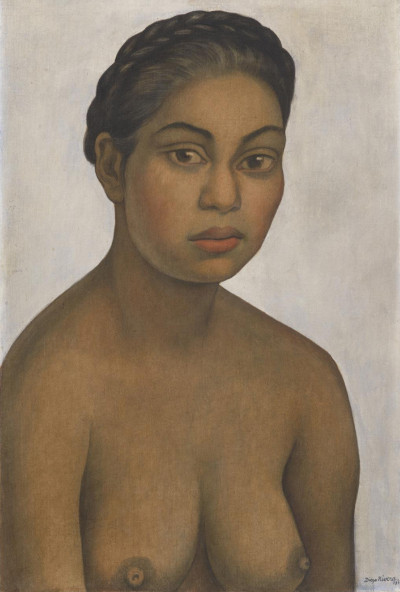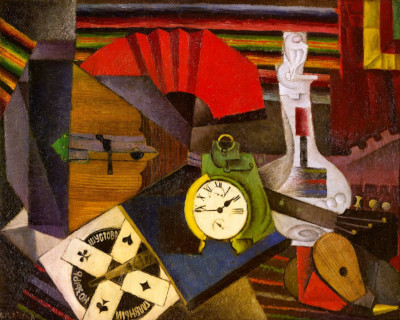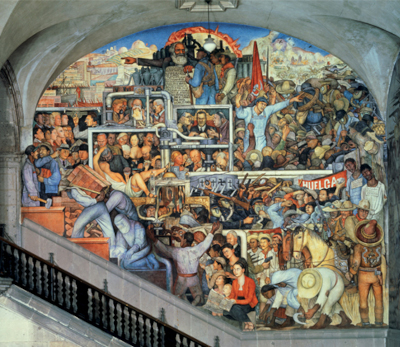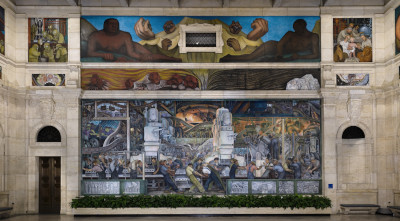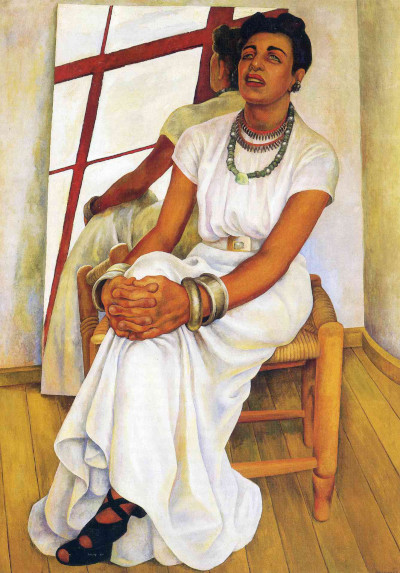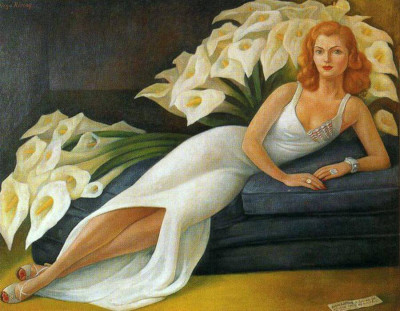 Diego Rivera was never short of headline inches and positively enjoyed having a lifestyle which encouraged others to make comment on all manner of areas of his life. Rivera was known as a serial womaniser though there was certainly a strong connection with wife Frida Kahlo, perhaps because of their shared creative understanding and abilities. Rivera left many children behind from a variety of lovers which added to his colourful life story. Diego Rivera's relationship with Frida Kahlo was filled with the same controversies which marred the rest of his life including infidelities on both sides as well as violent fights which led to divorce, and then a second marriage together just a year afterwards. It is impossible to separate the two careers of these great characters as their work was influenced by each other for the years that they spent together.
Diego Rivera was fortunate in that as a young boy his parents understood his artistic outbursts not as childish scribbles but instead as creative skills which needed harnessing and encouraging. As such, his parents installed various art media with which he could experiment with his art at a very young age and from this there was quickly an understanding that he was likely to follow a creative path in adulthood. The key influences on Diego Rivera were discussed earlier in this website and explained as Pablo Picasso, Georges Braque and Paul Cezanne. There was however another significant painter as well who was actually personally close to Diego as well as famous in his own right. This painter was Amedeo Modigliani, an Italian who spent significant time living in Paris. Modigliani was a complicated character with immense ability and for that it is easy to see clear comparisons between himself and Rivera.
List of Famous Diego Rivera Paintings
Please see below for a summarised list of the best Diego Rivera paintings that are featured throughout this website.
Nude with Calla Lilies
Baile en Tehauntepec
El Vendedor de Alcatraces
La Noche de Los Pobres
The Flower Vendor
The Flower Carrier
Vendedora de Alcatraces
Peasants
Retrato de Ignacio
The Great City of Tenochtilan
The Zapotec Civilization
Vendadora de Alcatraces
Flower Festival: Feast of Santa Anita
Nina En Azul Y Blanco
Baile en Tehauntepec
Disembarkation of the Spanish at Veracruz
Muchacha con Girasoles
Muchacho Mexicano
Mother's Helper
Vendedora de Pinas
Diego Rivera is also well known for his murals as well as traditional oil paintings and each are loved around the world, far beyond his native Mexico. The colours and boldness makes his works excellent choices as art prints, tapestries, stretched canvases and giclee prints. He was a truly contemporary artist from Mexico whose oil paintings are classified in the art movements of Mexican Mural Movement & Social Realism. The proud Mexican was also married to fellow painter Frida Kahlo, whose works also deserve close attention. The artist was an exciting character in the art world who went beyond his initial success in Mexico to push onwards abroad where he was to spread his reputation as both an impressive artist but also as a person who naturally attracted attention. It was his murals that remain best known and have been kept in great condition so that others can continue to enjoy them even today. Many of his oil paintings contained depictions of modern life for common people in a similar way as to was later seen in Van Gogh's Potato Eaters in Europe. The difference being that Rivera had incorporated his colourful techniques, whereas Vincent Van Gogh only added them later on in his career.
List of Famous Mexican Artists
Mexican artists can be found in full below. Most have the traditional style within their paintings of bright, bold design and occasional social or political discussion. The specific colours and attractive contemporary nature make them popular across the world and also helps them to be ideal choices as prints to buy online. The artists below also have prints available at the chosen retailer, find it by clicking our links at the top of the page to enjoy more Mexican art prints.
Frida Kahlo
José Luis Cuevas
Manuel Felguerez
Pedro Fernández
Manuel Lepe Macedo
Rodolfo Morales
Gerardo Murillo
Gilberto Aceves Navarro
Luis Nishizawa
Fernando Ortega
Juan O'Gorman
Gabriel Orozco
Pedro Friedeberg
Julio Galán
Gelsen Gas
Mathias Goeritz
Francisco Guevara
Graciela Iturbide
Manuel Rocha Iturbide
Oscar González Loyo
José Clemente Orozco
Dionicio Rodriguez
David Alfaro Siqueiros
Rufino Tamayo
Miguel Condé
Pedro Coronel
Miguel Covarrubias