Jan van Eyck was an artist who would use symbolism subtlely, often making use of the background to incorporate various items that might not grab your attention at first. He would laiden his canvas with detail, often aiming to combine the spiritual and material worlds seamlessly. In previous centuries artists would provide an abrupt separation between these two ideals, but the likes of Jan van Eyck and also Fra Angelico would begin to fuse these together. Religion naturally played a huge role in most artist's careers during this period, both as a source of inspiration and funding. Whilst Fra Angelico would combine his art with his work as a friar, van Eyck concentrated purely on his artistic life.
The consistent series of signatures used by this flemish artist has also made his work far easier to attribute than many others from this period. Van Eyck placed a greater importance on the frame used to display his paintings than had previously been seen before. He respected the work of the craftsmen who put them together and would customise each and every one in order to match the specific painting that he was working on. On some occasions he would paint them to appear as if made of stone, normally for his portraits and this would almost provide a direct connection between painting and sculpture, where three dimensions would be depicted within a two dimensional world. They most likely would have been produced locally and he would generally sign them once each work was finished.
Jan van Eyck was fortunate in that he received considerable financial support by wealthy and understanding patrons who wanted to see him able to focus entirely on his work, without being distracted by events in his personal life. It was rare for someone to be afforded so much artistic freedom during this period and also for any artist to build themselves up as a brand, as he would do. His commissions included both religious and secular work, in many different formats to complete different installation needs. For example, there were single panels, diptychs, triptychs, and polyptych panels as well as simpler single painting portraits for various local figures. This artist was able to adapt the Gothic painting style into something more real which seemed to impress without coming across as too out of sync with what had gone before. It was this evolution rather than revolution which laid the groundwork for others that followed to push things onwards once more.
It would be van Eyck's arrival into the court of Philip the Good which marked an important moment in his career, where these concerns about financial support were set aside. He had already created a small studio with assistants who could help out on most projects that came his way and his employment as a court painter ensured a regular flow of work. This highly educated and intelligent man was also now able to serve as a trusted diplomat as well, which allowed him to travel around Europe for the purposes of generating business and wealth. This would have also exposed him to other artistic ideas as well, plus also potentially alerting others to his own technical abilities. He is known to have met Robert Campin and Rogier van der Weyden during his diplomatic trips, who themselves were highly prominent artists and remain highly respected today, if not to quite the same level of van Eyck.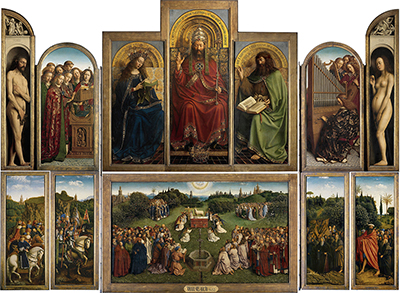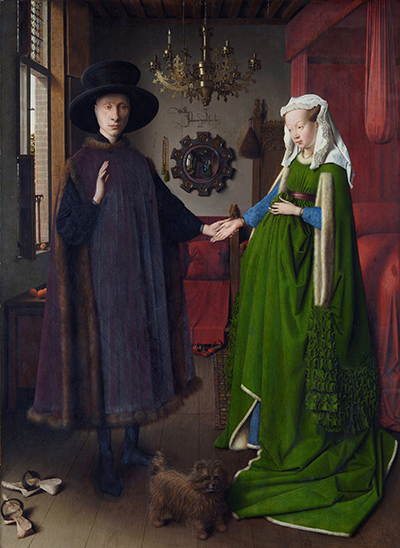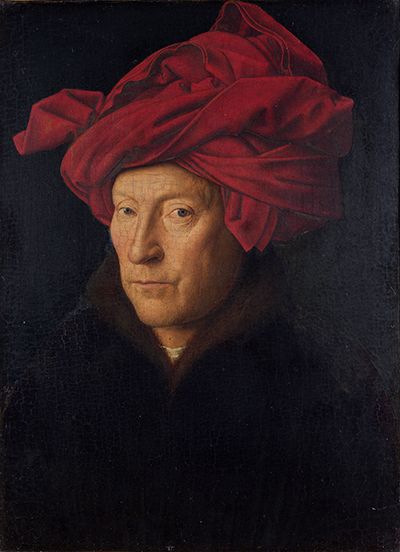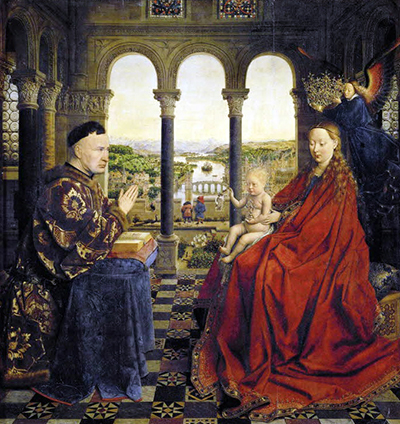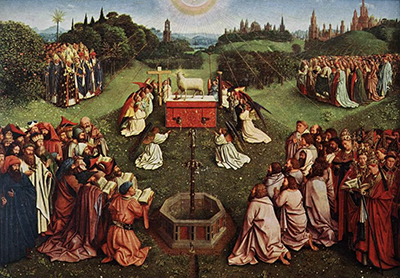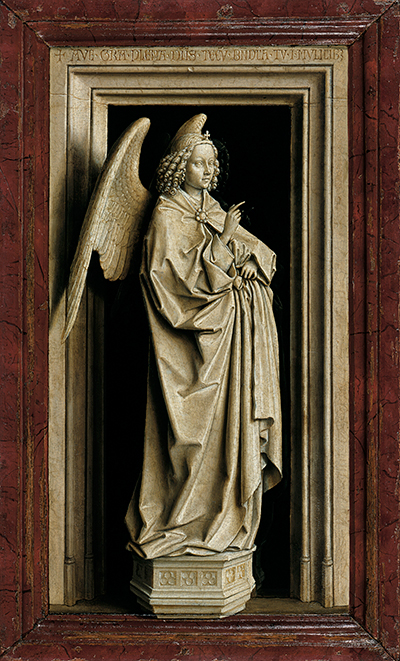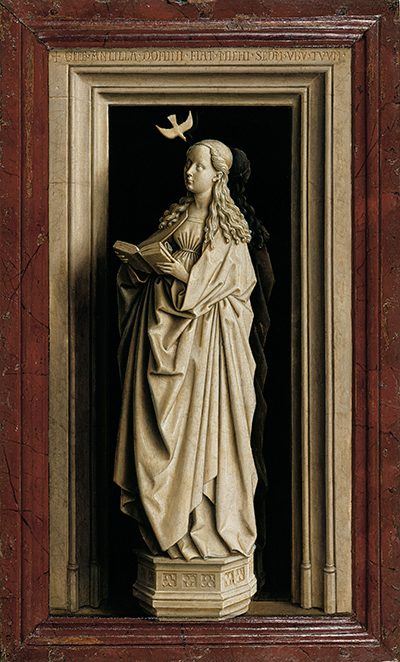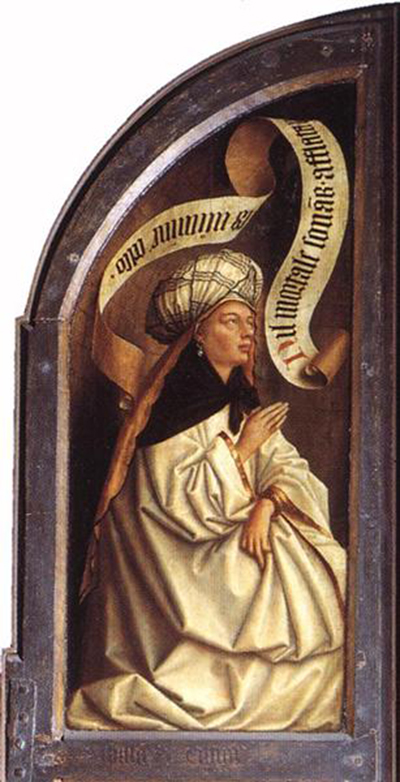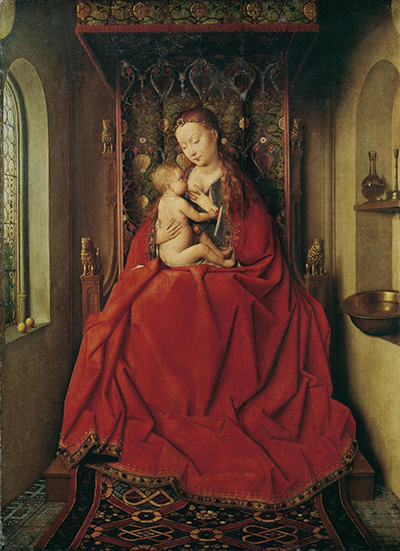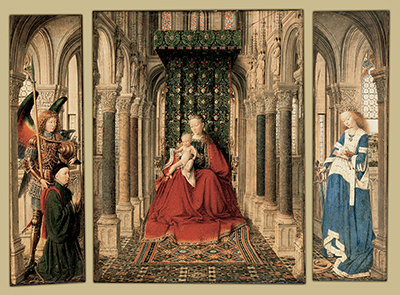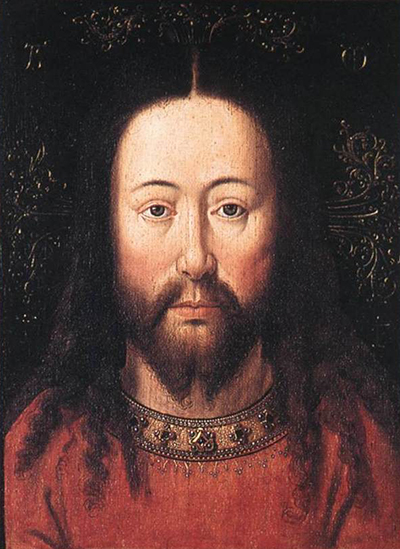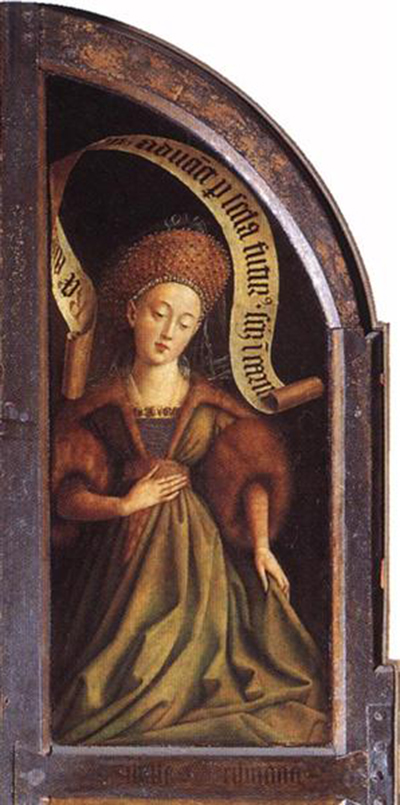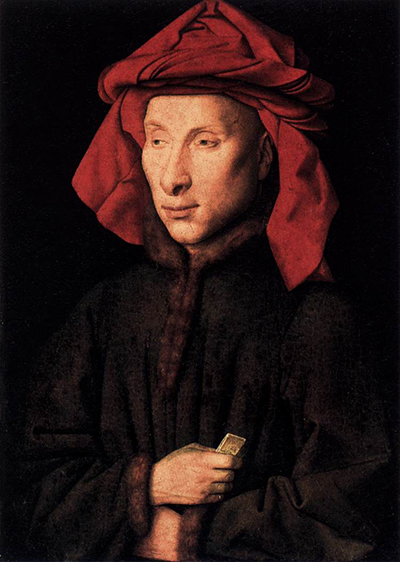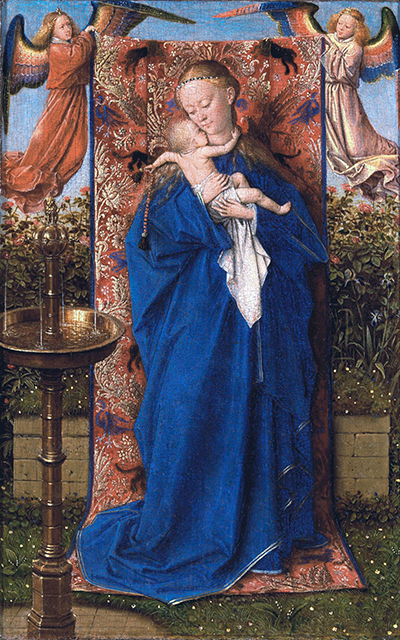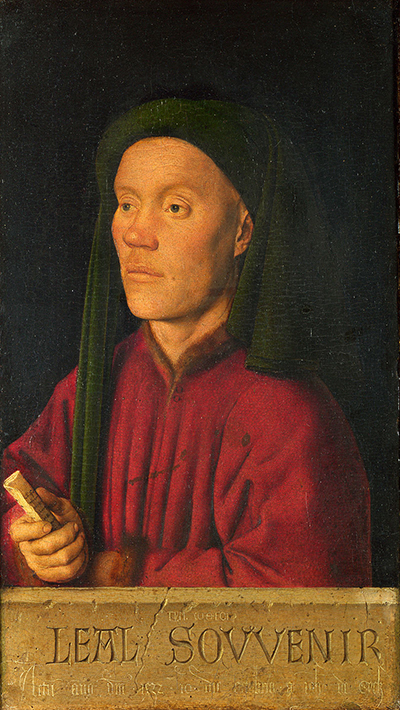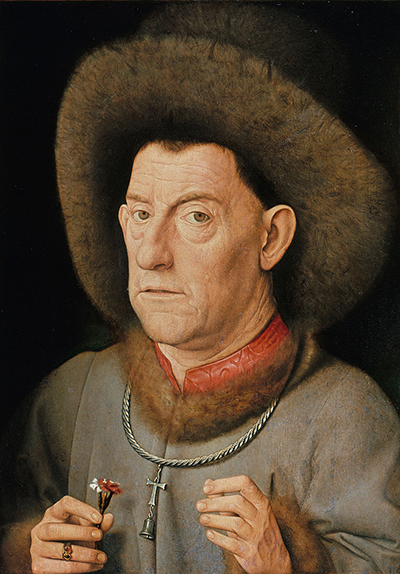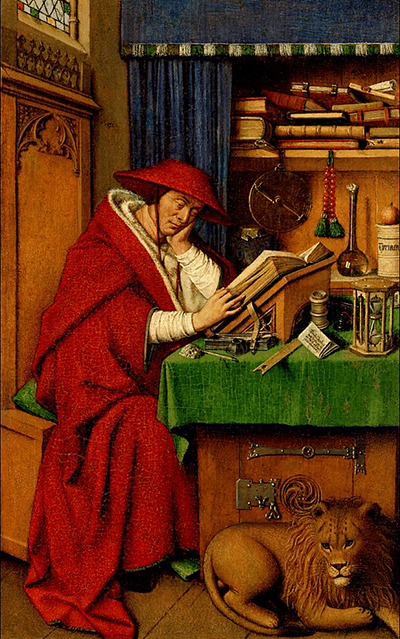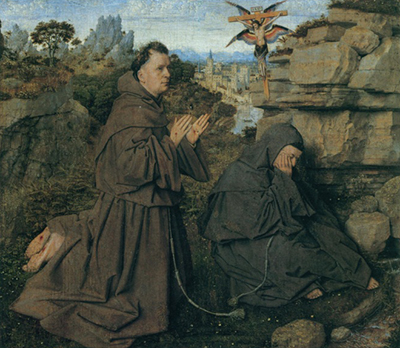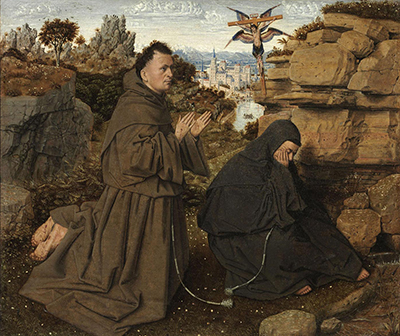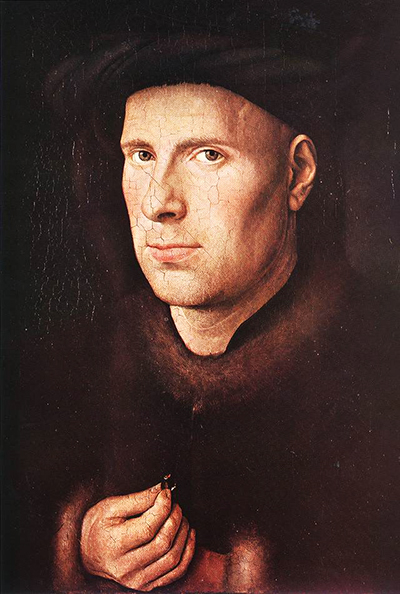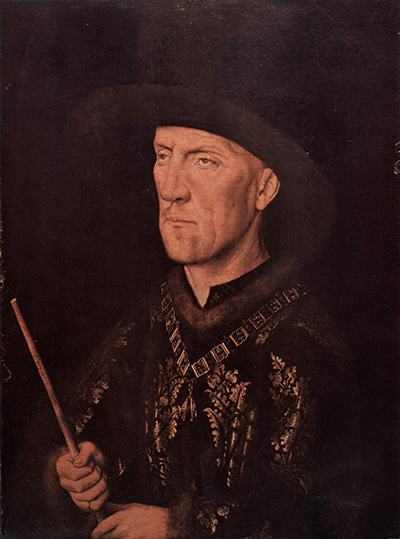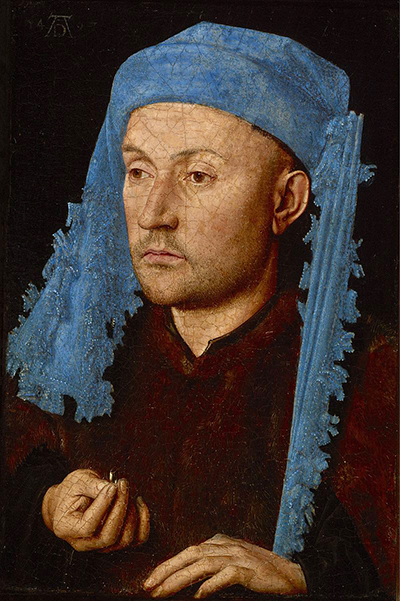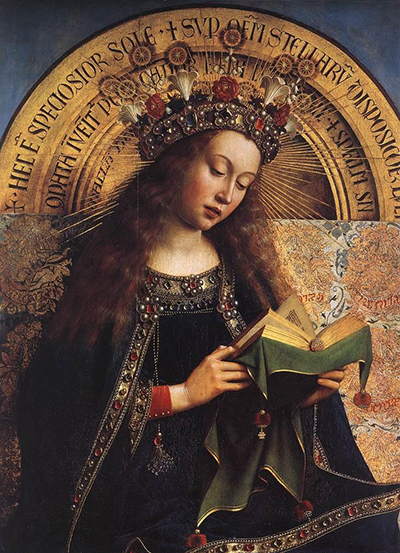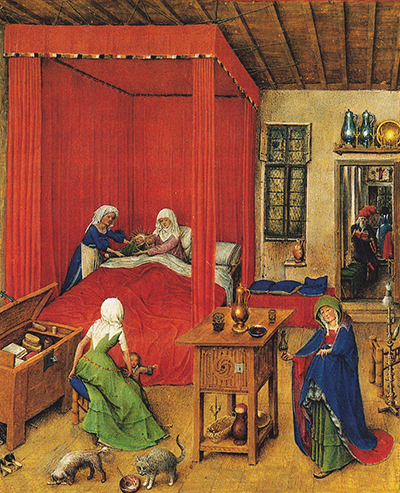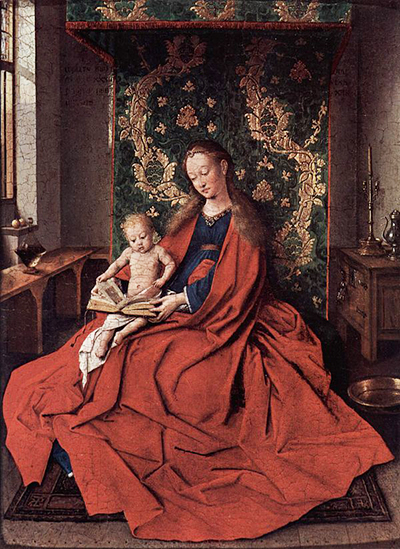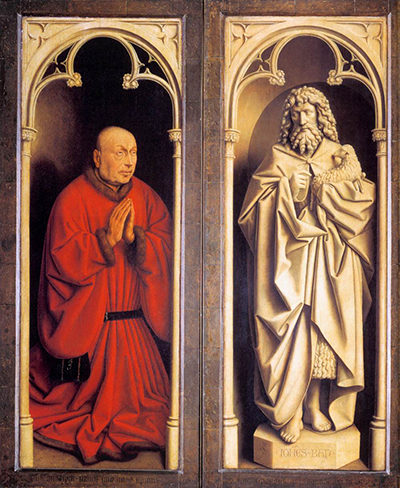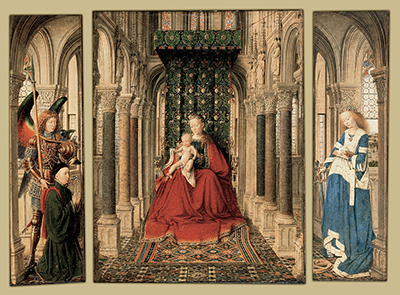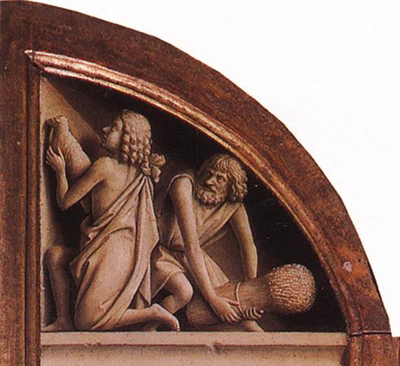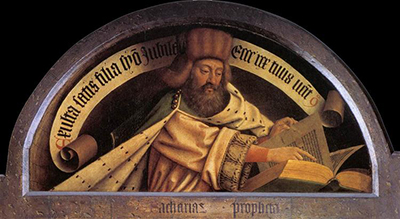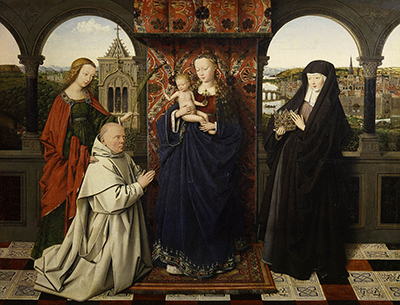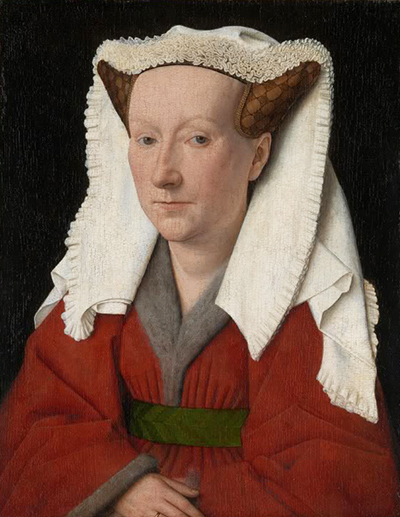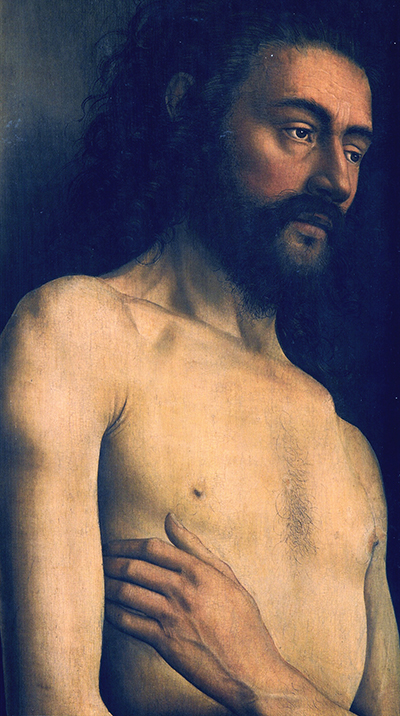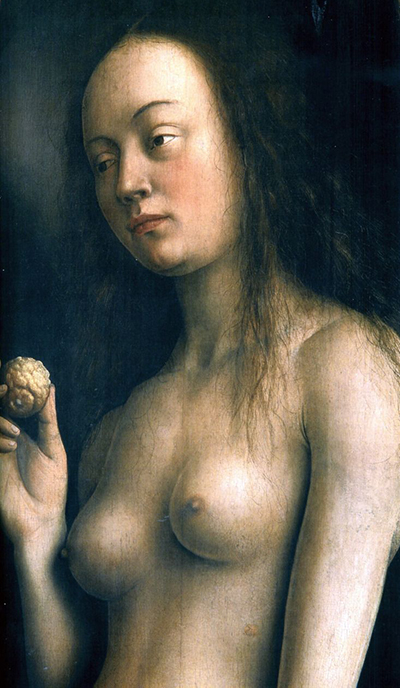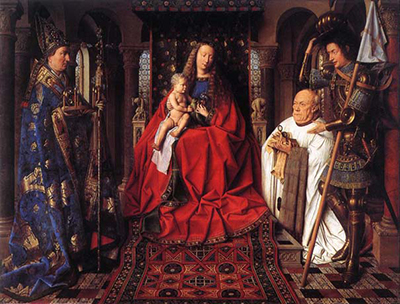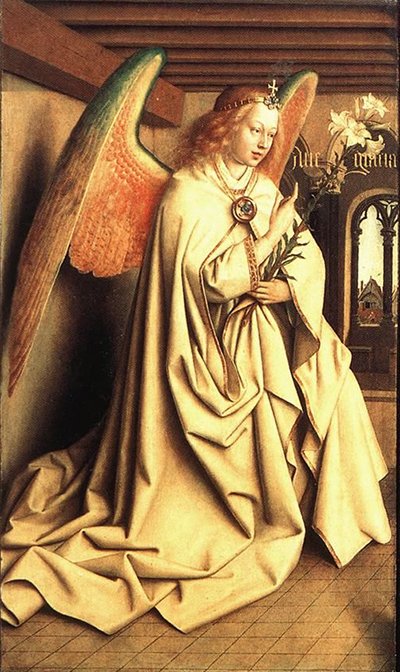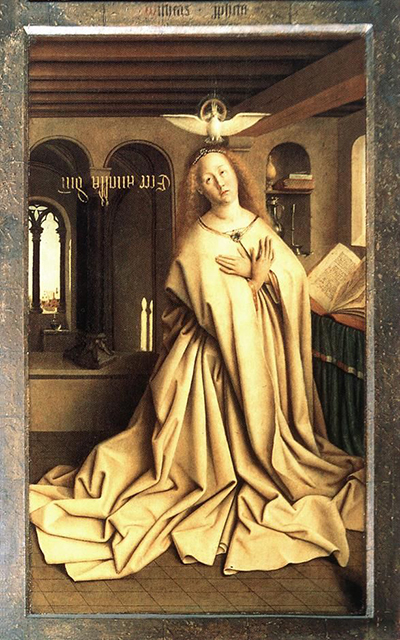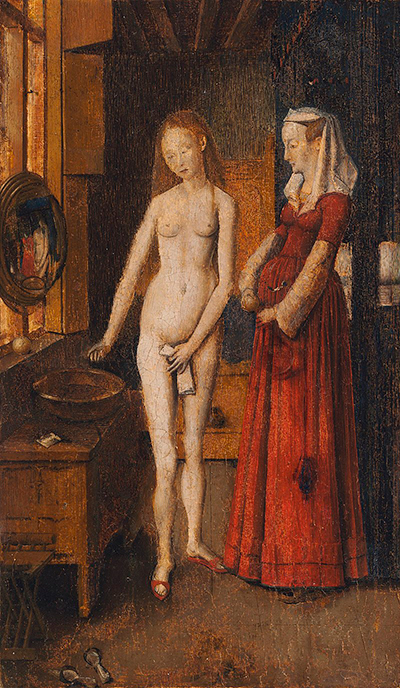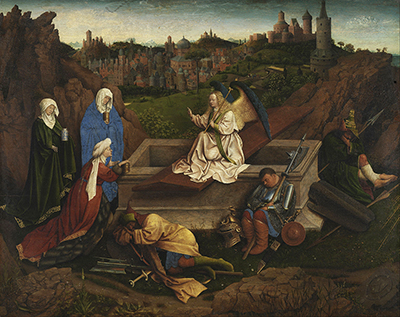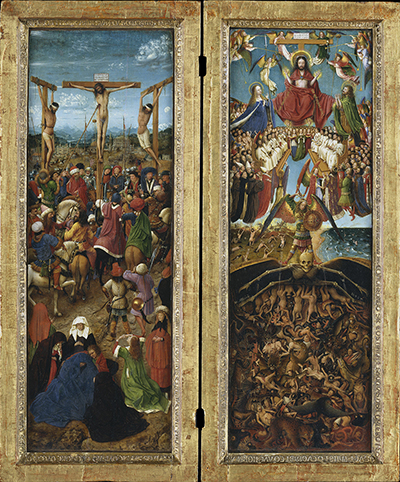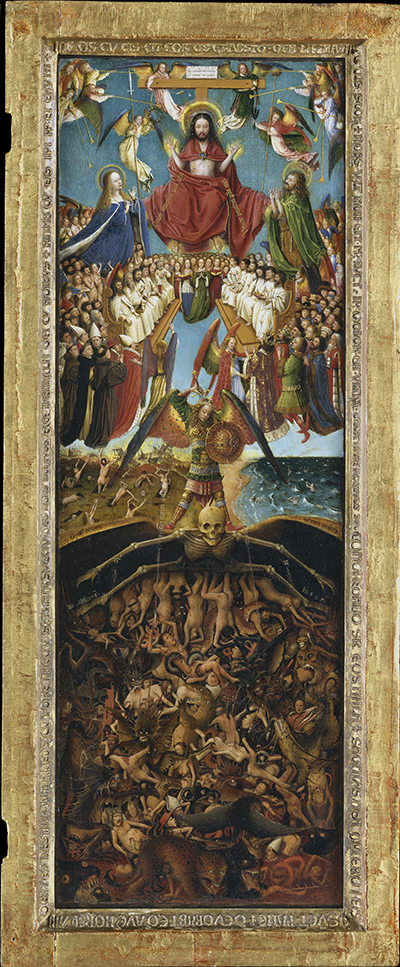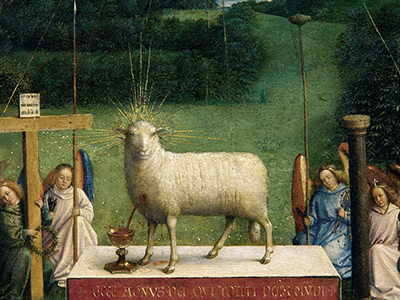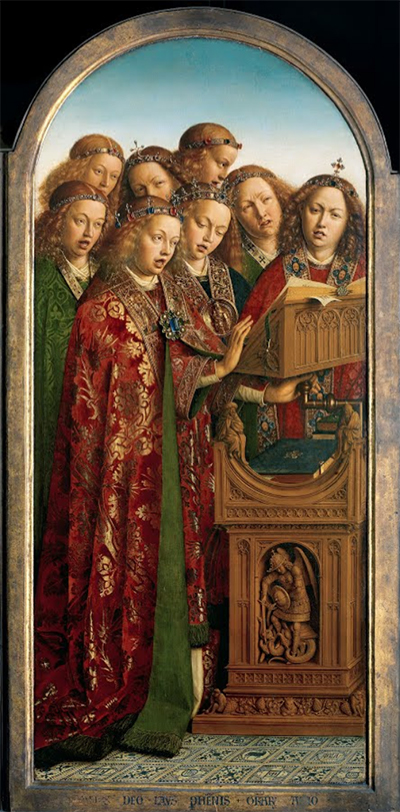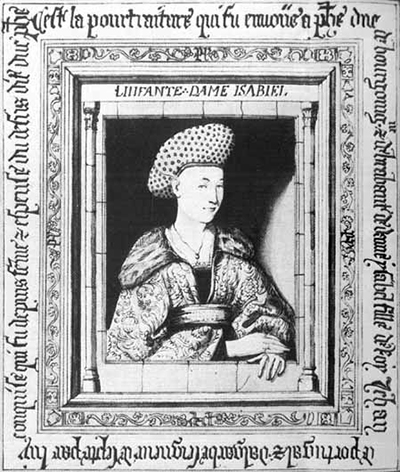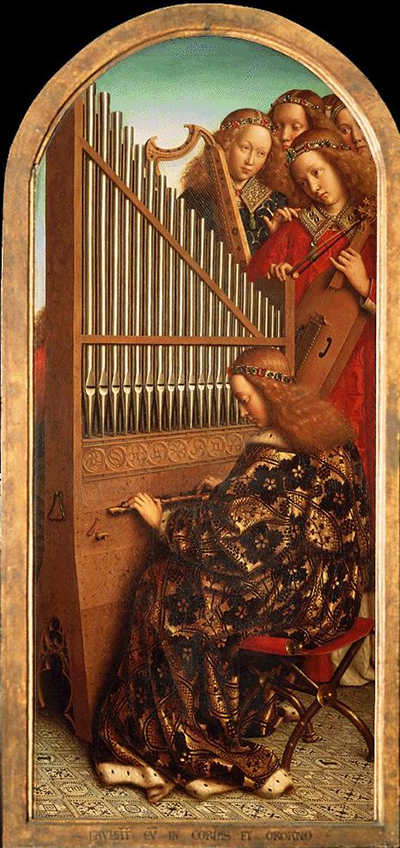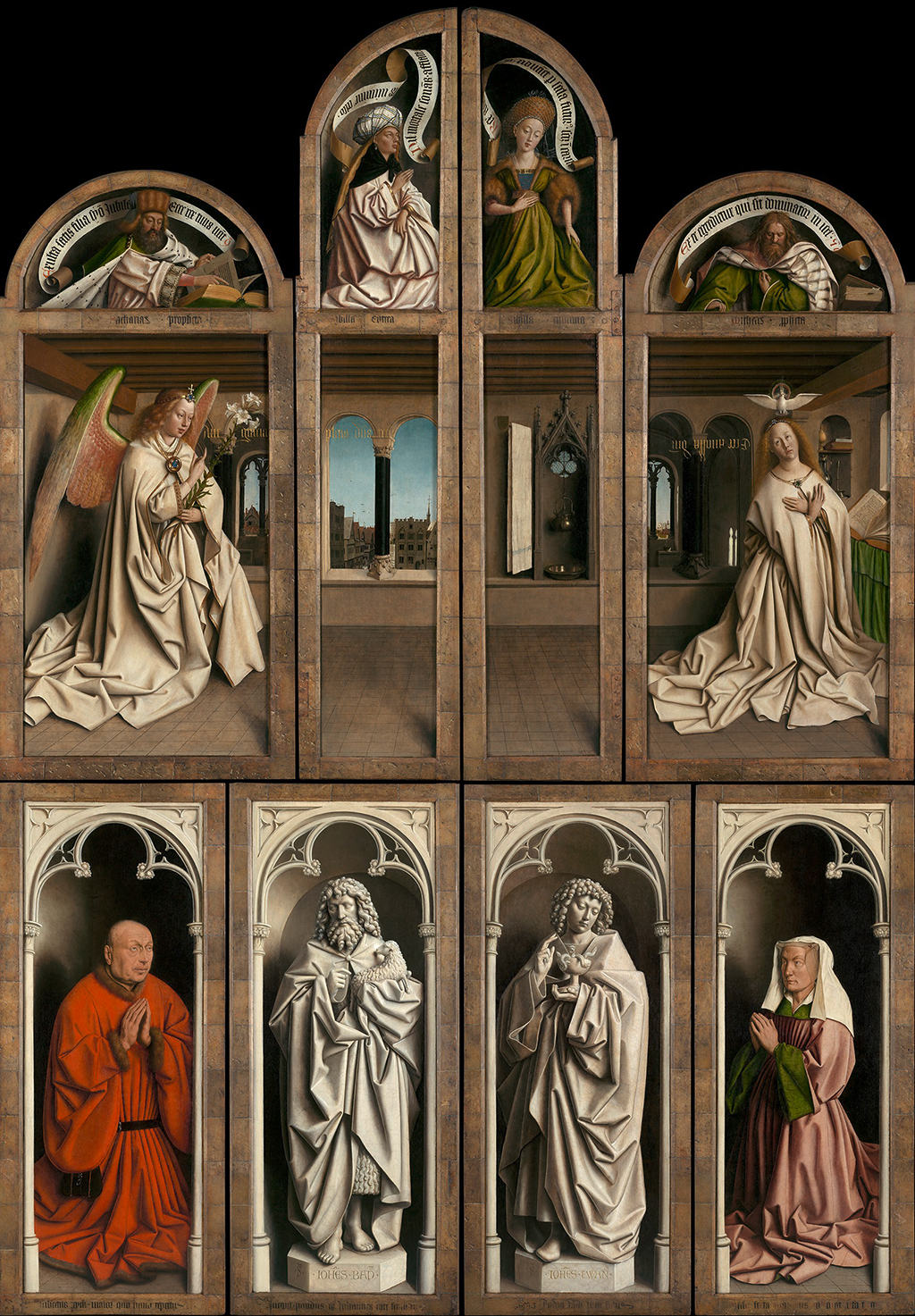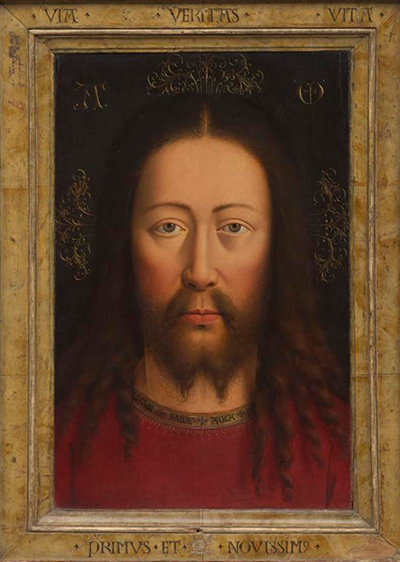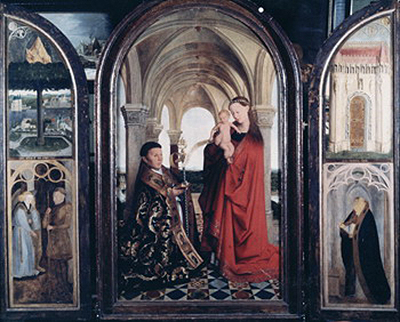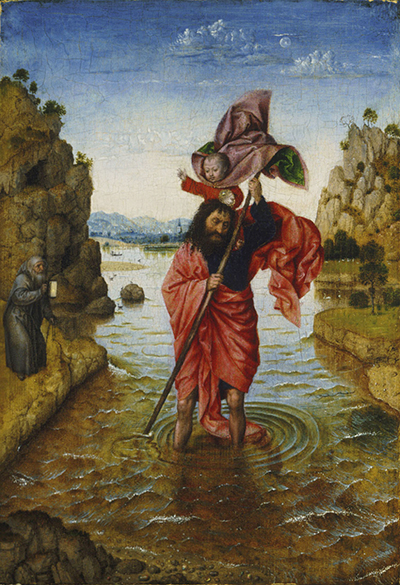 The artist was now able to avoid spending time trying to bring in new patrons and commissions and instead could focus on his growing abilities with the use of oils. This was very much a medium in its infancy at that time and so much was learnt from experimentation rather than trying to study the work of artists from the past. Thankfully, his innovative ideas drew support and he received considerable backing to work with relative freedom for the first time. This would ultimately lead to his best work and over the next decade there would be considerable developments in his technical ability as well. Despite some arguing that he invented oil painting, which he did not, he was undeniably significant in developing the techniques of this medium and this helped to keep his reputation in the public's mind for many centuries to follow. There was also an element of collaboration with family members, though it was his name that stood out the most. Research in recent years has enabled art historians to be clearer over which elements he himself worked on, and those of his brothers Hubert and Lambert.
The way in which Jan van Eyck worked in collaboration with others meant that many of his unfinished projects could be completed by others even after his death. He would leave behind enough clues around his thinking that it would be possible to roughly estimate how his work was intended to look. We have discovered elements of his paintings that have clearly been finished off after his death by less accomplished artists, though well enough that the untrained eye would never suspect a thing. Many of these projects were already paid for and so there was a necessity to see them all the way through. Several of these pieces are included within this paintings section, but we make it clear whether other artists have also been involved, or if there is a suspicion of that being the case. The existence of his own studio made the process of finishing off his work far easier to manage and perhaps his wife oversaw these details in order to protect the family finances as well as satisfy these remaining patrons.
There were several stylistic items that Van Eyck would incorporate subtly into many of his paintings, creating a sort of iconography across his career. He would most often put these in and around the background of the painting, meaning only those who studied his work in great detail will have noticed these repeated items. Many of these additions would hold a religious theme to them and this entire practice would then be used by other artists of around his period, or just after. Those included van der Weyden, Memling and Christus. Van Eyck would essentially recreate scenes with a style of realism not used before in Flemish art and then append elements of symbolism around the canvas in ways that offered extra layers of interest to his work. Those new to his career would be happiest to meet the initial aesthetic interest, whilst others would then delve deeper into the subtle content littered around. By creating this fashion, he would ensure other Flemish artists would also produce interesting and clever techniques.
Jan van Eyck was a deeply thoughtful man who would often look into the link between the human world and the spiritual world. He felt that the true understanding of Christianity would be a combination of the seen and the unseen, and he would use his art to try to convey this message. His symbolic elements would be carefully placed around scenes of real life. He would make use of churches within his local area and then append additional items that would not have been there at the time. This merging of worlds produced an atmosphere which excited many at the time and allowed the artist to obtain a strong following even during his own lifetime. Normally those pushing the boundaries are only appreciated at a later date, but this was an artist who managed to achieve success far earlier. One thing to remember is that many of these touches of symbolism are particularly subtle, and so some research into his main paintings may be necessary in order to spot them and also to understand each one's specific meaning.