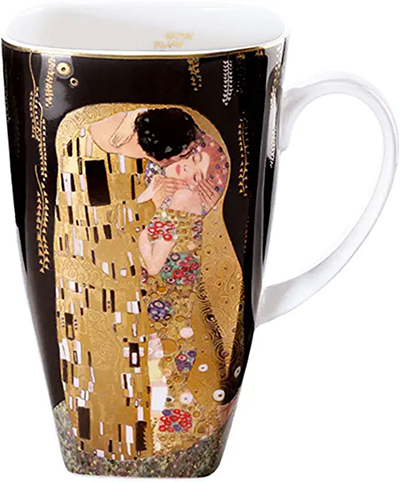 Buy Klimt Mugs Now
from Amazon
* As an Amazon Associate, and partner with Google Adsense and Ezoic, I earn from qualifying purchases.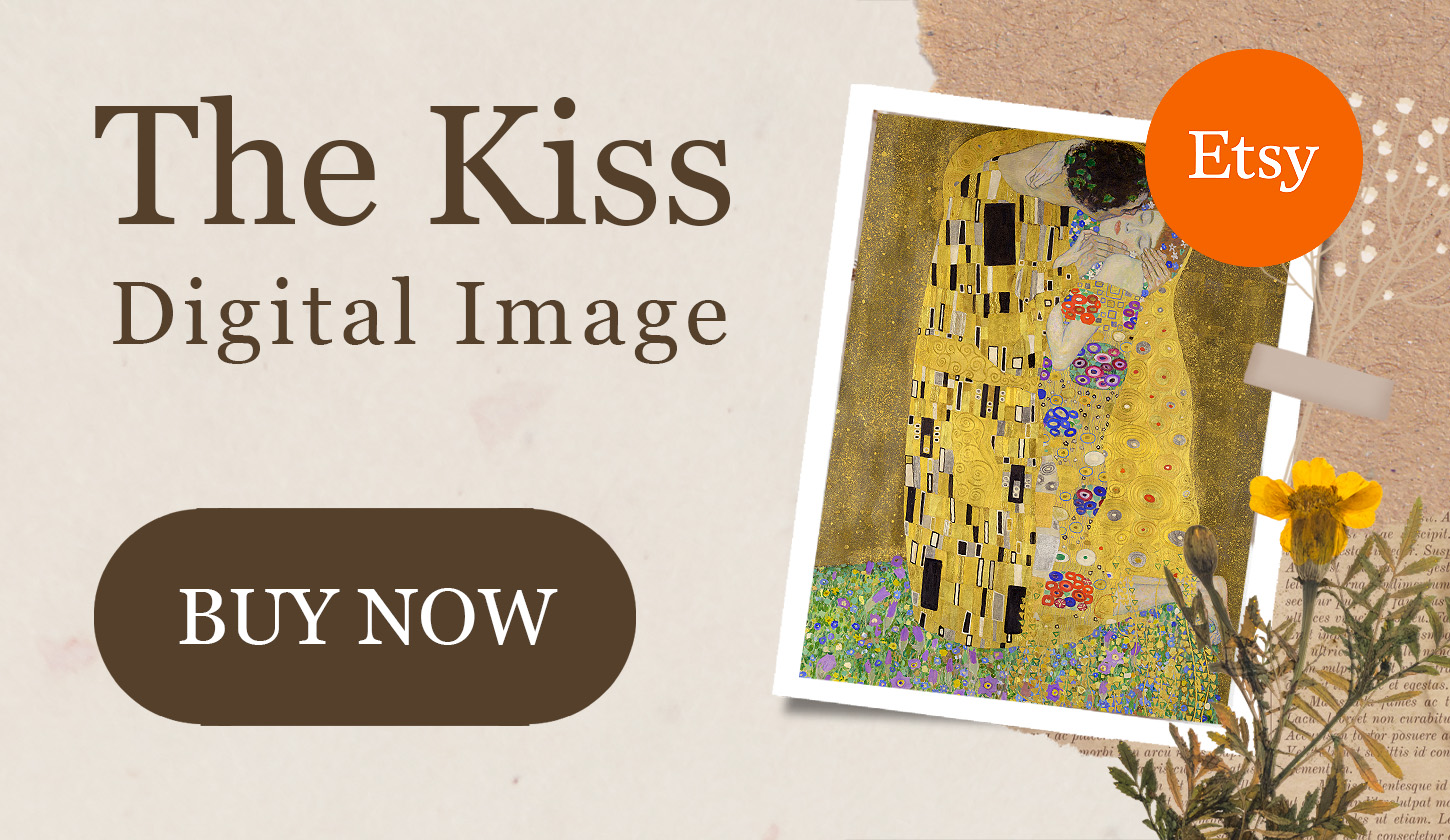 Enjoy the magic of Gustav Klimt with these exciting ranges of art-inspired objects, including coffee mugs, coasters and even high quality porcelain cups and saucers. Few artists are better suited to reproductions in this way than the great Austrian Secessionist.
There has been a growing interest in adorning your mug with some of the world's most famous paintings in recent years and Gustav Klimt is one of the most popular choices. Some like to customise their favourite office mug in order to lift their mood first thing in the morning, whilst others go for the more expensive porcelain sets, perhaps as a gift to a loved one. There are increasing numbers of companies who offer these types of products and also sometimes allow their customers to amend different elements of the final product. With such a large number of paintings left from his career, it can be tricky to decide which one to add onto the front of your cup, but it is always to have too much choice rather than too little.
Those purchasing these types of products online will have a variety of budgets available to them, but there is something to suit all tastes and requirements. A simple mug can set you back as little as ten dollars, whilst a gift set of high quality tea sets can be very much more - the choice is yours. The idea of customising your mug probably came originally from office culture when people would get humorous messages or cartoons in an attempt to bring a little fun to their workplace. This has now moved onto new ideas, with brighter colours and more mature themes now available too. You can also find different levels of quality with regards the reproductions themselves, with clearer, more faithful images tending to cost a little more, reflecting the extra planning that has gone into their creation.
If you are purchasing these items as a gift, it is worth checking out some of the presentation mugs which come beautifully packaged, often as a set. They look truly stunning and are still relatively cheap when considering the prices of other Klimt products, such as framed art prints which can run into hundreds of dollars. Boxed mugs are also easy to wrap for those who despise this chore! Frankly, a set of four mugs feels much more suitable as a present than a single, perhaps more simple designed cup. Again, it all depends on your intentions with the purchase and how they will be used once delivery has been received. Amazon itself offers some different gifting options too, if you prefer to send your present directly to the recipient, such as leaving out the invoice so that they do not know how much you spent on them!
Carmani is a high quality brand which provide mugs, plates and other kitchenware themed with famous artwork from Klimt as well as a number of other artists such as Van Gogh, Monet and Leonardo da Vinci. They have become one of the market leaders in these types of products and have a large number of items available for purchase directly from the Amazon website. They are an excellent place to start, with several other retailers also offering high quality gifts that would surely please any art fan on their birthday. It may even be possible to order customised designs if you speak directly to the manufacturer or search for these types of options online.
Further Products for Gustav Klimt