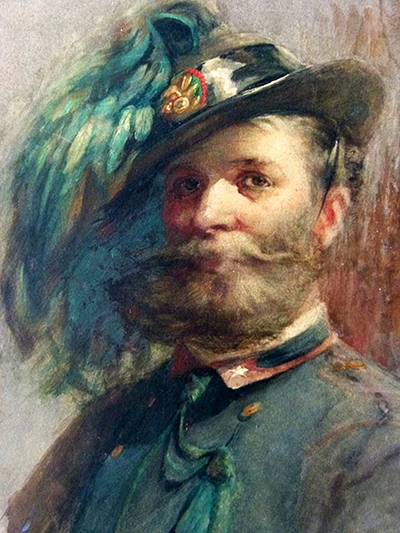 Buy Art Prints Now
from Amazon
* As an Amazon Associate, and partner with Google Adsense and Ezoic, I earn from qualifying purchases.
Winslow Homer was a highly skilled artist from the 19th century who specialised in landscape and seascape paintings. His initial promise was underlined through his illustration work before going on to impress in both oils and watercolours.
The artist's work will remind many of the innocence of life during this period and also provides an insight into the lives of ordinary people. Homer was never attracted to the rich and famous, but rather wanted to concentrate on those around us, going about their normal lives. He found a beauty and intrigue in this. His artistic style places him within the Realism art movement, a respected group who tended to followed the academic teachings of their time. That said, Homer was actually initially self taught but must have come across other artists in this field from which he would have learnt many of the techniques that later appeared in his oil paintings and watercolour pieces. He also studied at a number of prestigious artistic institutions once he had chosen this path for his career.
The early illustrator would contribute to a number of different publications as he set about developing a name for himself. It is unlikely that he would have expected to achieve just what he did in later life whilst he was working on titles such as Harper's Weekly Magazine and Ballou's Pictorial Magazine but there have been a number of successful painters who started off as apprentice illustrators in mainstream print. Sadly for Homer, he found elements of his training and working within the print industry to be somewhat formulaic and uninspiring, leading him to seek less regulated avenues of creative expression. Besides his painting, Homer continued to experiment with drawing, but on his own terms, as well as completing large numbers of wood cut engravings.
An historically key moment in his career would have to be his work chronicling the American Civil War, which itself ran from 1861-1865. He produced hundreds of drawings which helped others to visualise the appalling events of this conflict and it would also leave a significant impact on his own belief system. Additionally, Winslow Homer paid particular attention to the often forgotten role of women in war. With the art world being famously male-centric, women would often be neglected by the great artistic names, or alternatively reduced to several pre-approved genres. Homer preferred honest depictions which helped to educate others of the sacrifices made by women during the conflict and also war more generally.
Prior to this event the artist had set up a small studio in New York. After the war he would seek out training for the techniques of oil painting and showed immediate promise. His work at that stage were images left over from wartime or a more upbeat series of works which provided a nostalgic feeling to the public who were in need of such at the time. Many of his paintings sold without issue and it encouraged him to continue, particularly with the future looking brighter for American society more generally. This type of content, delivered in his charming take on realism, produced large numbers of timeless artworks that have retained their popularity all the way up to the present day. You will find a similar achievement in the paintings of John Singer Sargent and also the much later Edward Hopper.
Realism and academic art styles have fluctuated in popularity over recent centuries. They have at times been viewed as boring and formulaic, whilst at other times they have been seen as the 'correct' method. Presently, there is room for almost any style and the industry has become far more democratic and equal. You will find a rise in the number of female artists, for example, but it would certainly be wrong to claim that complete equality has yet been achieved. Related artists that you might like besides Hopper, Sargent and Homer include William Adolphe Bouguereau, who was a spearhead of French academic painting, as well as Childe Hassam, Thomas Eakins and Andrew Wyeth. Besides the style of these artists, their choice of content was also critical to their success. Winslow Homer's most popular work would be his exciting seascapes, whilst others were drawn to his coverage of the American Civil War, because of the powerful emotions found within those scenes as well as its importance to his patriotic countrymen. The artist's approach to capturing the working lives of the poor may also remind some of artists such as Millet and Courbet.
As society developed post-war, Homer would concentrate on capturing these changing times within his own work. As someone who was naturally intrigued by the lives of normal people, there was suddenly lots of interesting changes around people's relationships with each other. This uncomfortable undercurrent of feeling could only be accurately captured by an artist of this quality, as many elements were subtle. Home, Sweet Home was a popular artwork during this period, whilst A Visit from the Old Mistress provides an example of how art can deliver much more than a simple depiction, with many layers beneath that in some cases. On other occasions, his artworks would be simpler in their context, and just be inspired by the enjoyment of an environment or situation. Both would receive the same realist approach and clever use of colour and detail. Homer would never overload one's eyes, but rather charmed them.