Dramatic expression of subject, dynamic composition and use of colour in a manner not previously seen were all characteristics of Titian's work. The artist thought carefully about the composition of his work taking into consideration where it would be displayed and how, in that location, light might play upon it.
With Titian we see a departure from unconnected static figures to an asymmetrical construction that has characters interacting with each other. The Pescaro altarpiece is a good example of this and also uses another favoured technique of the artists, that of arranging the figures on diagonal planes.
In the Martyrdom of St Lawrence, composition is used in the same way and boundaries are breached by the artists who painting a night scene where the only illumination comes from a brazier, torches and rays of light fighting their way out of the clouds. Titian is regarded as the greatest colourist of all. The depiction of form through colour was unlike anything previously seen. Even Michelangelo commented on this when the two men met in 1545; referring to Titian's use of colour and "lively style."
Titian used bigger brushes than tempura painters and applied the paint in larger, freer strokes, sometimes using the flat edge of the brush and at other times his fingers or palms of his hands to smooth the paint and create the finish he wants. Titian demonstrated the huge potential that using oil paints created, the fluidity of the medium, its slow-drying qualities where were ideal for painting textures and capturing light and colour.
He applied painting in thick, impasto in conjunction with thinner layers, helping to create a tactile and textured surface. Titian wasn't afraid to let the weave of his canvas show throw when circumstances demanded. This can be seen in his painting of Doge Andrea Gritti.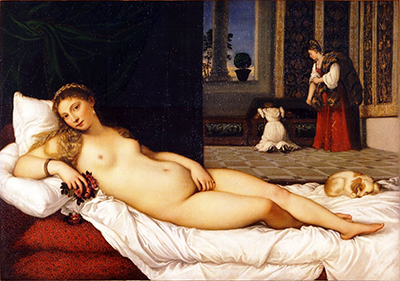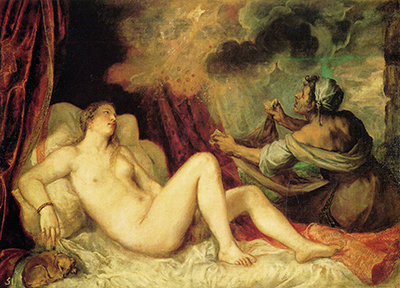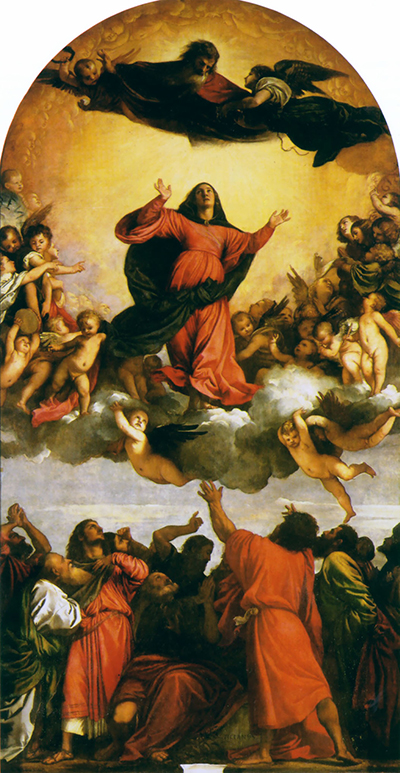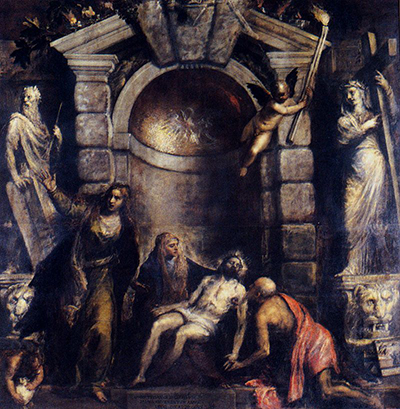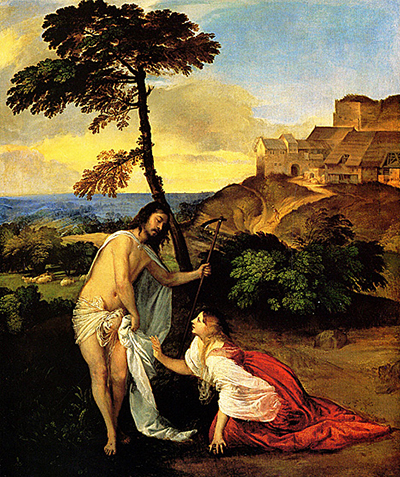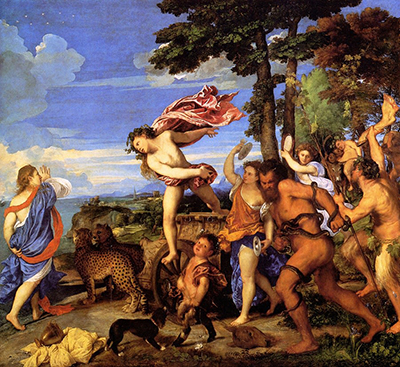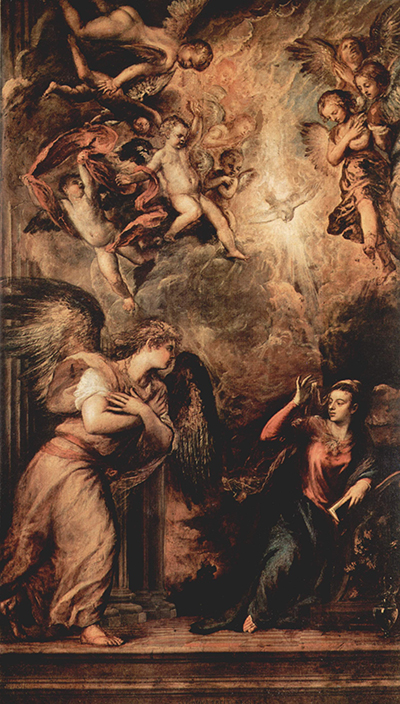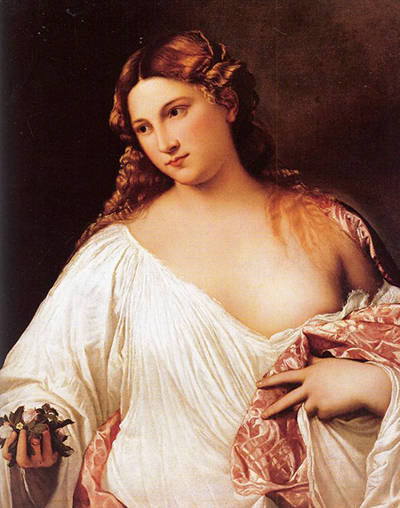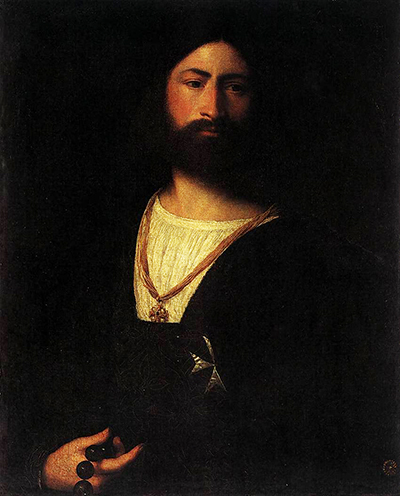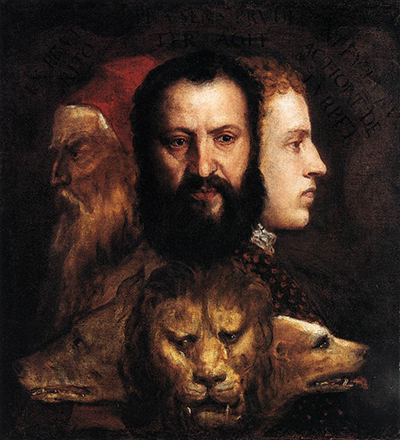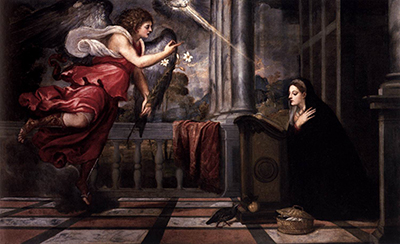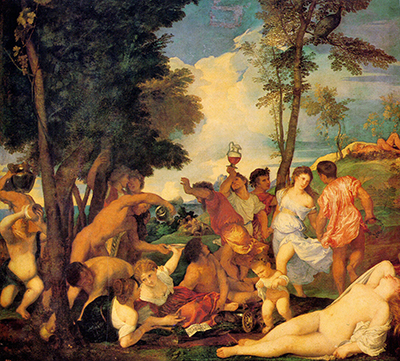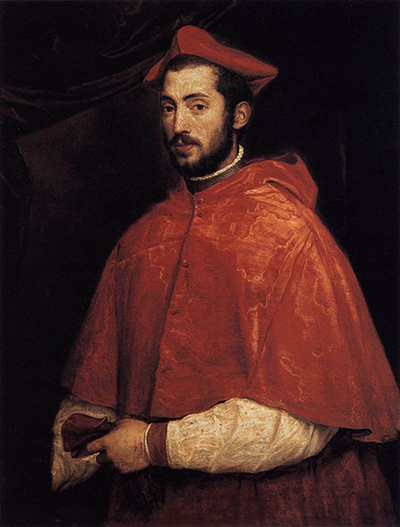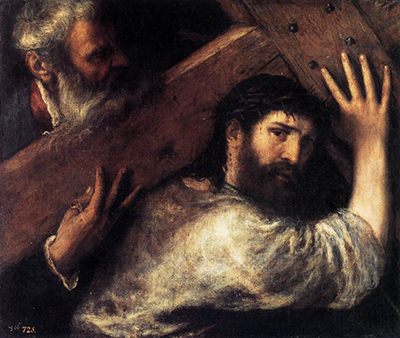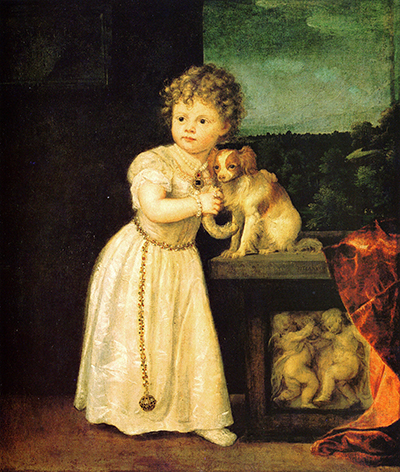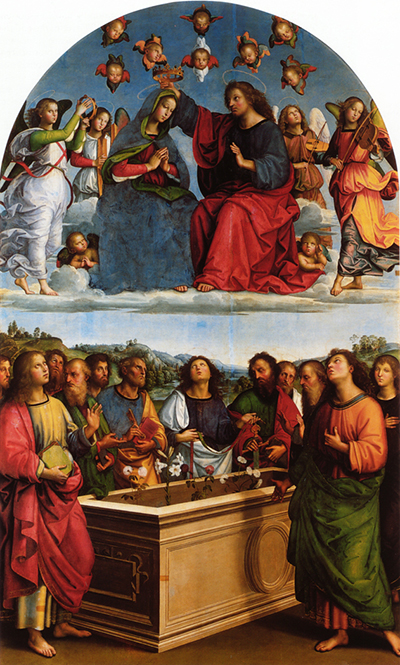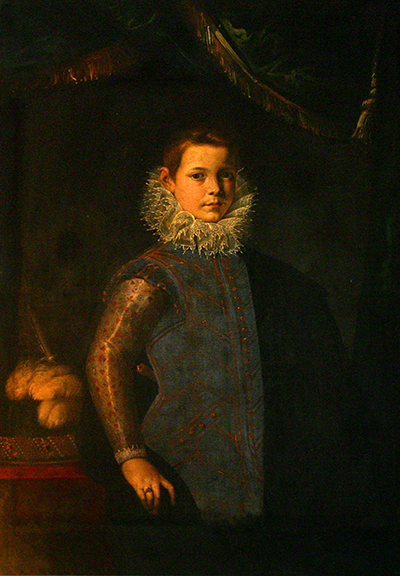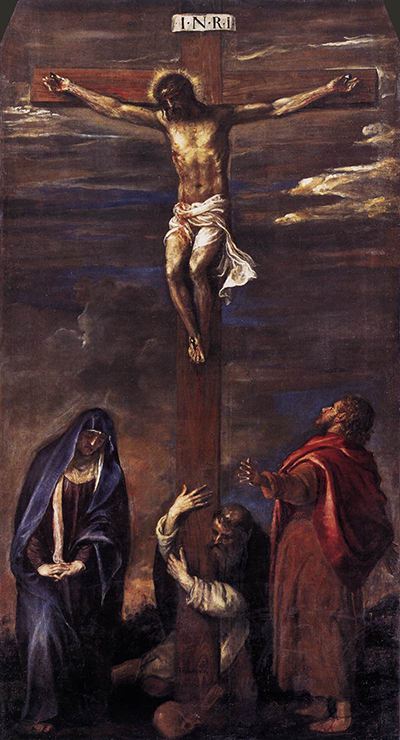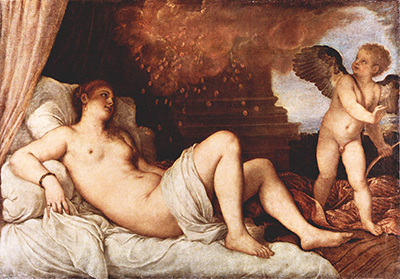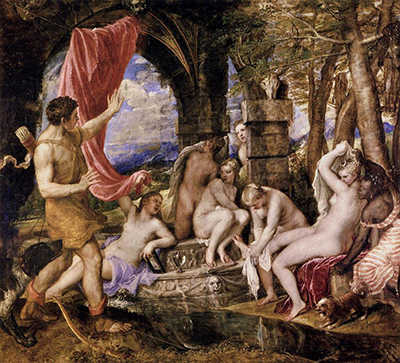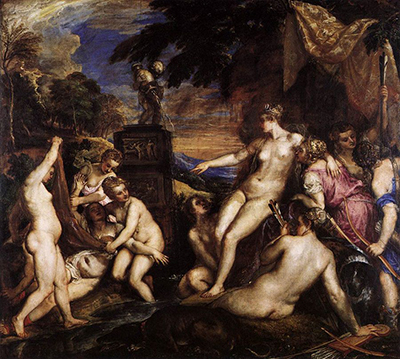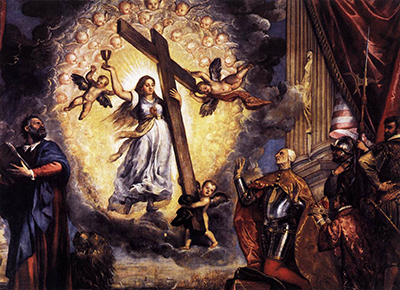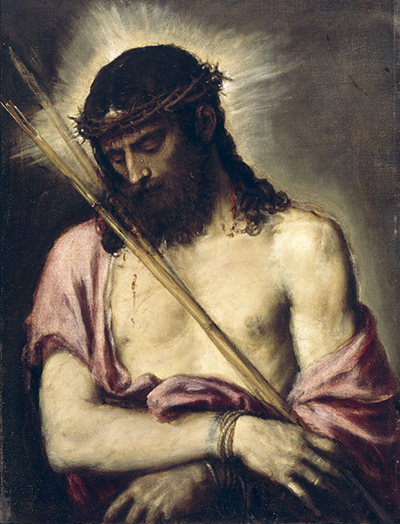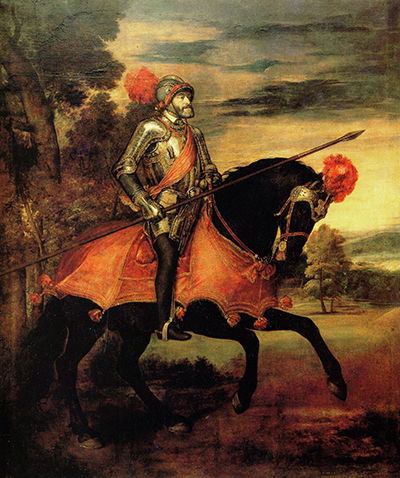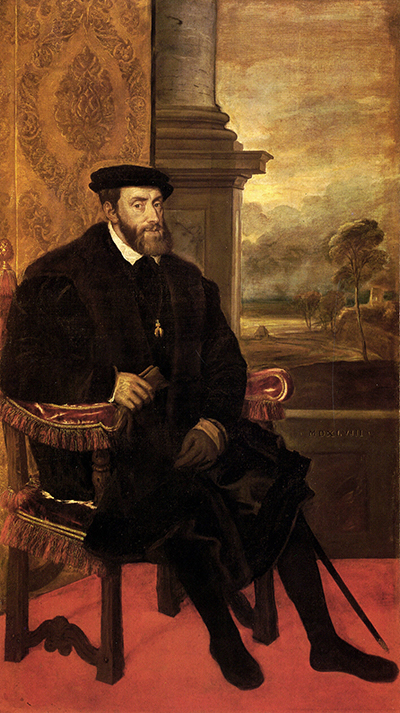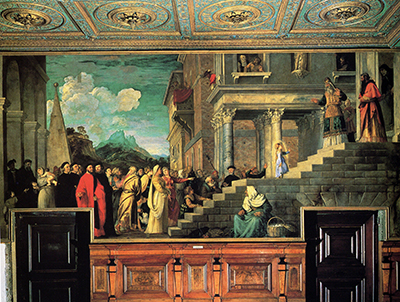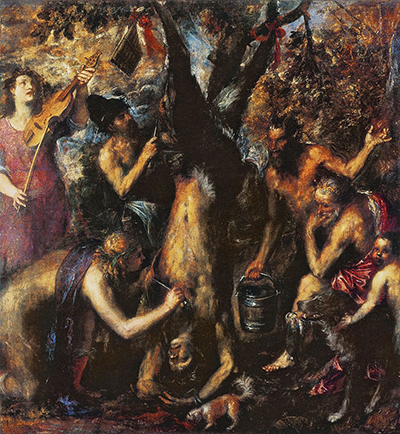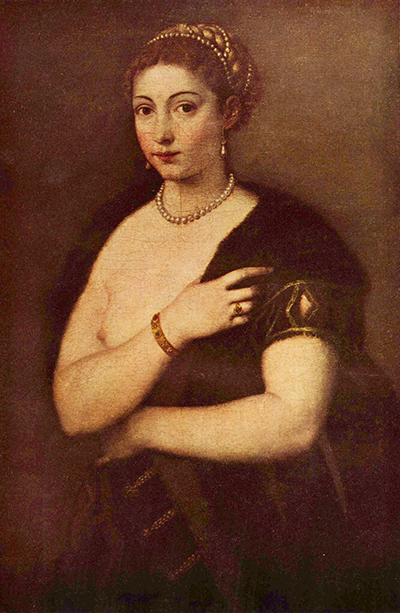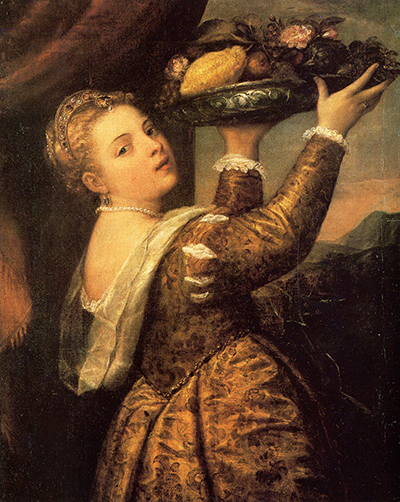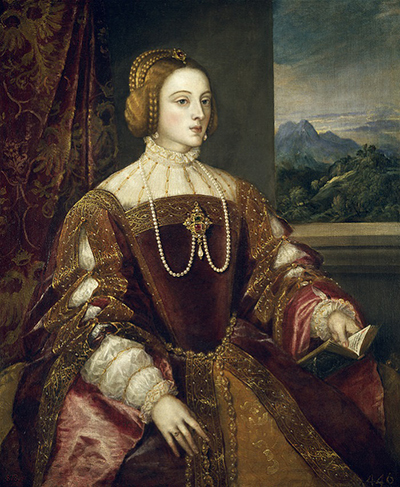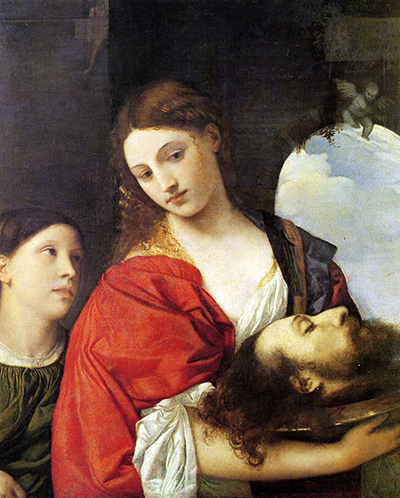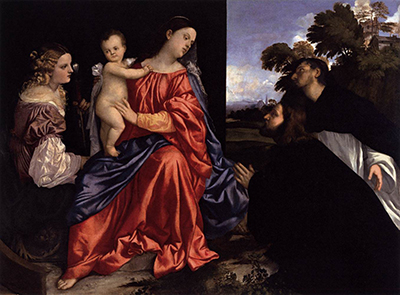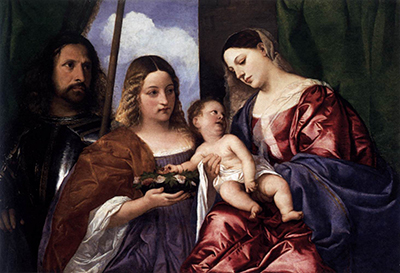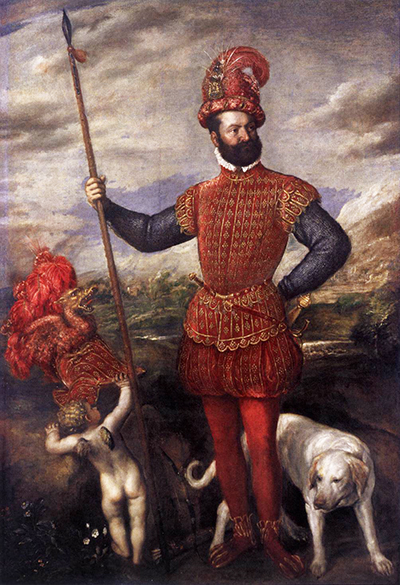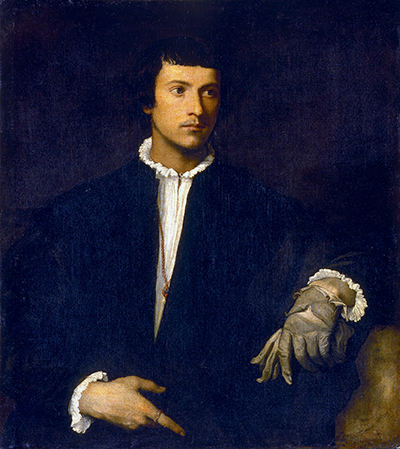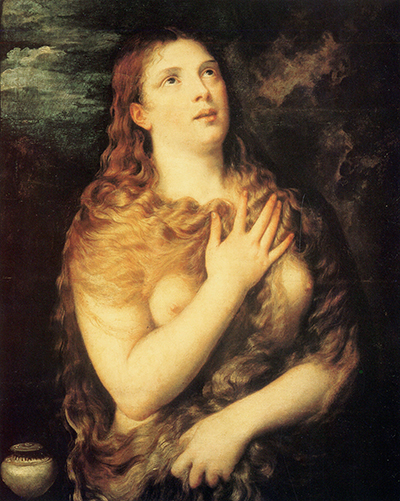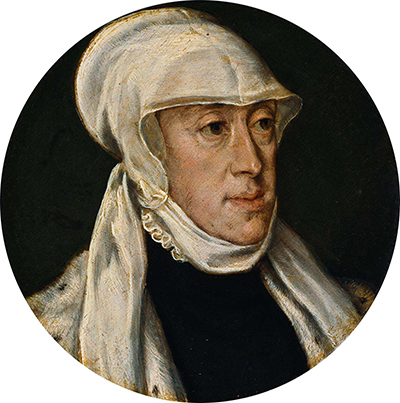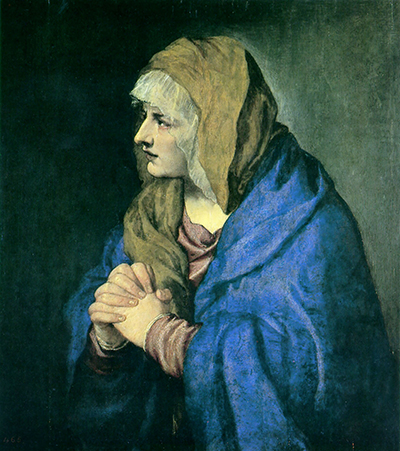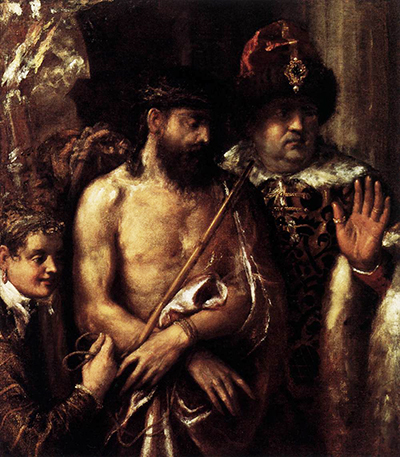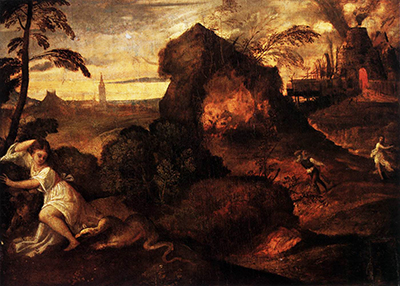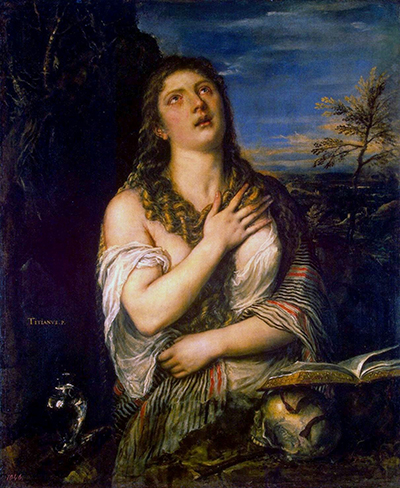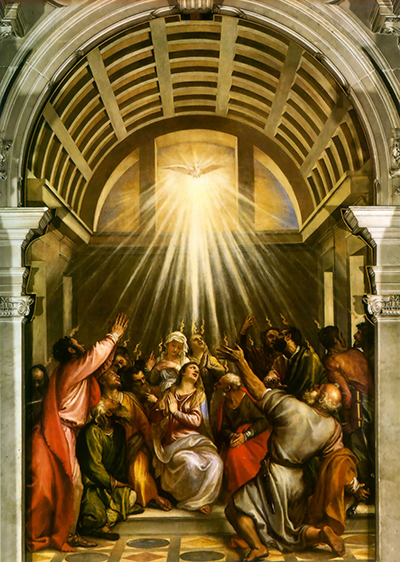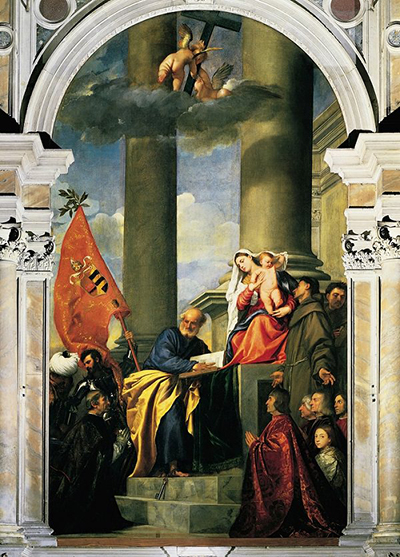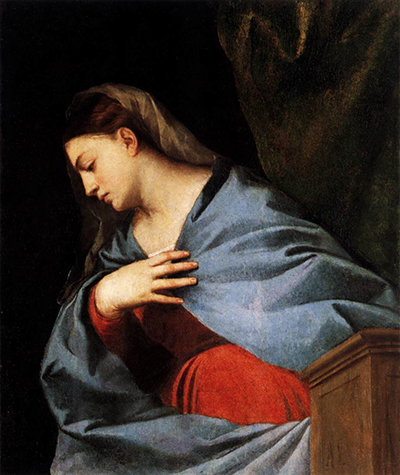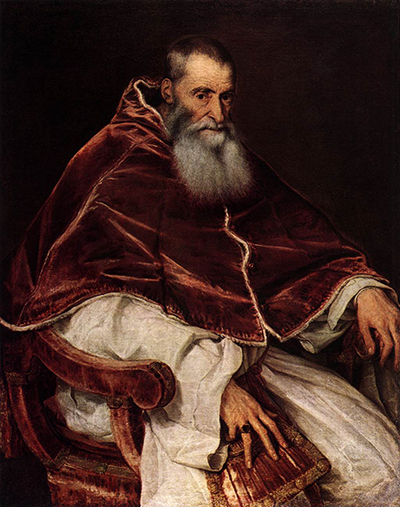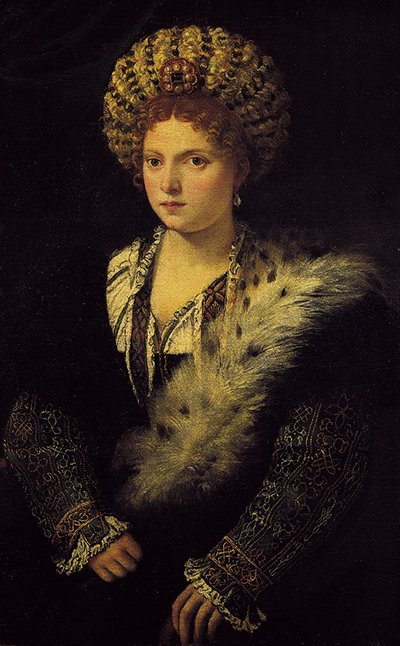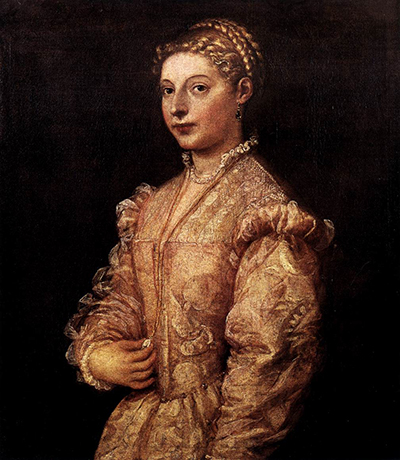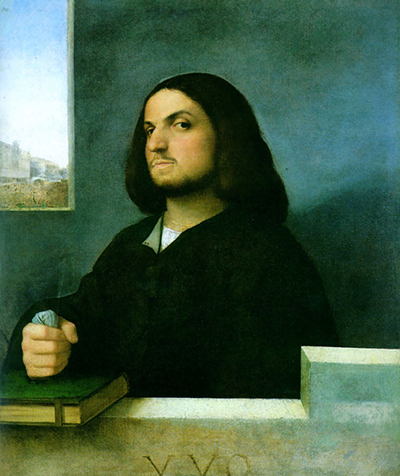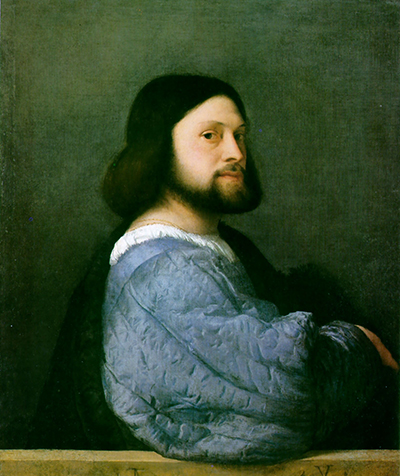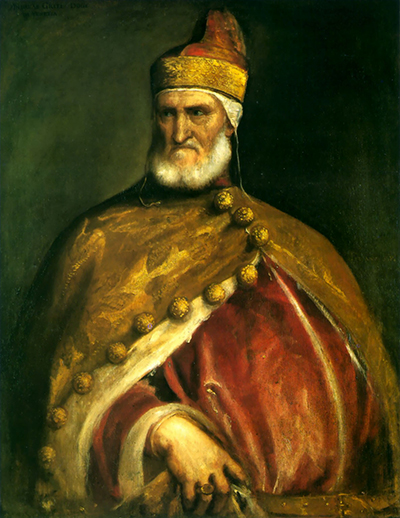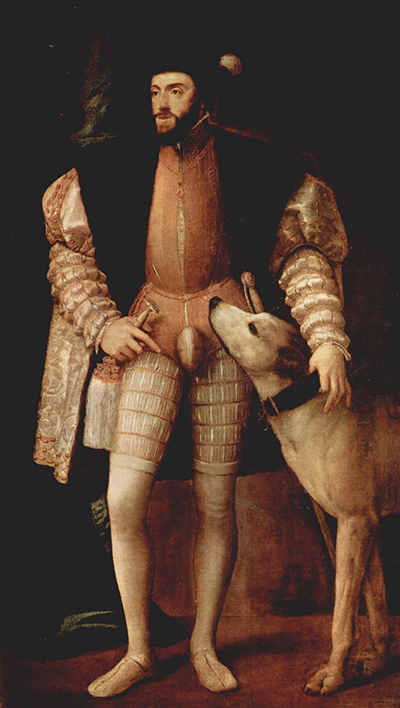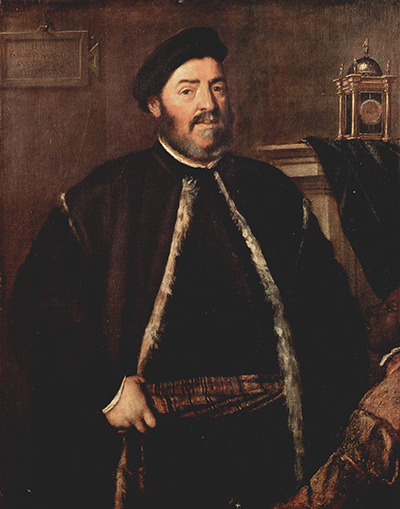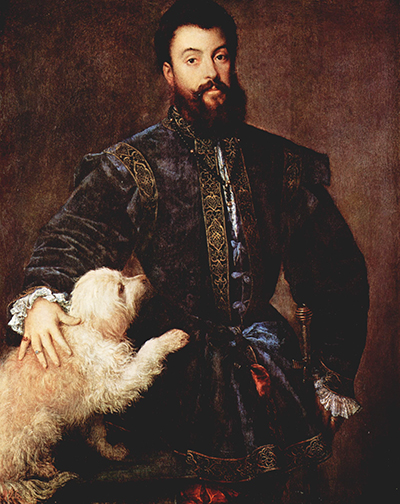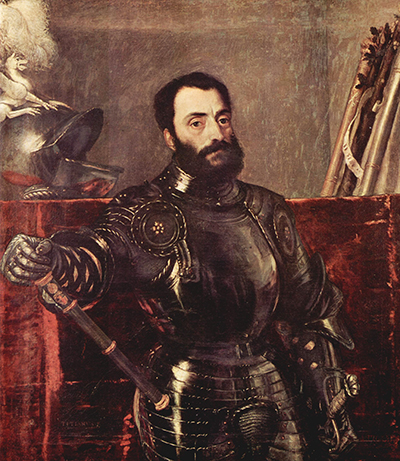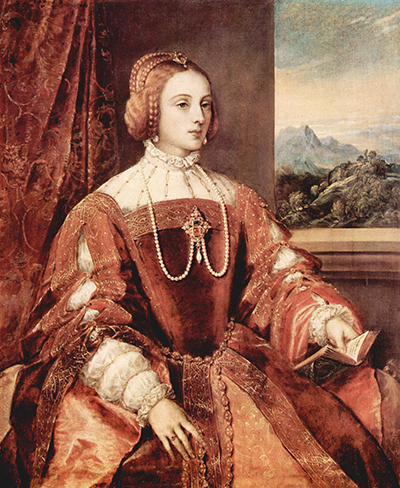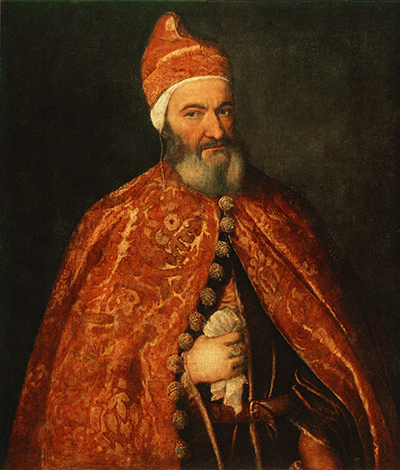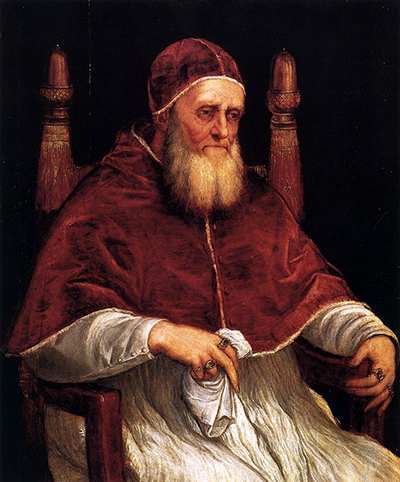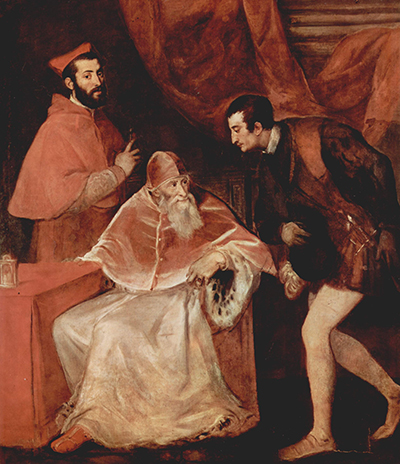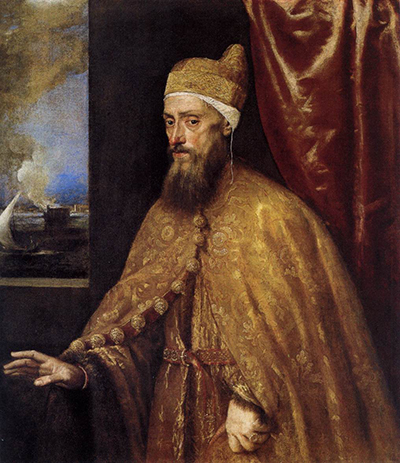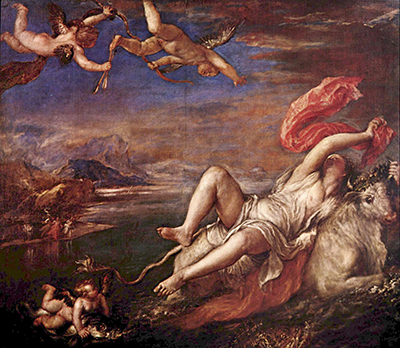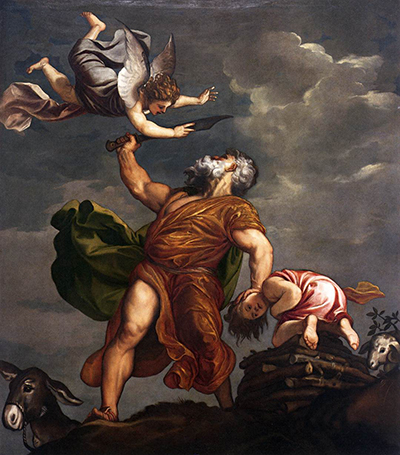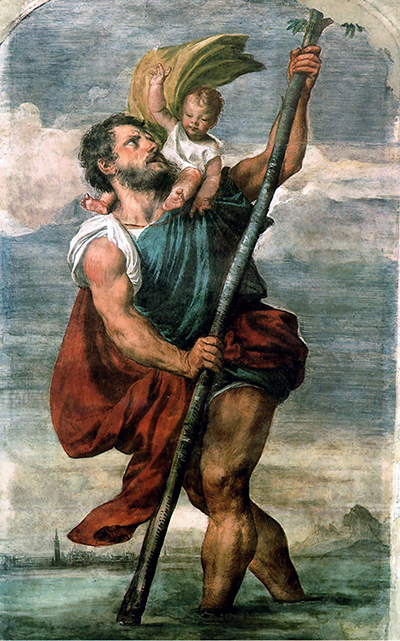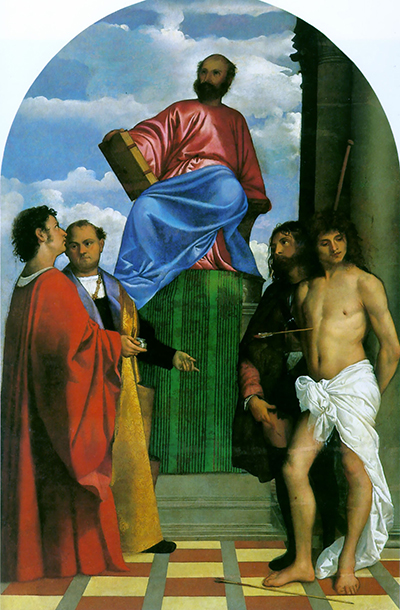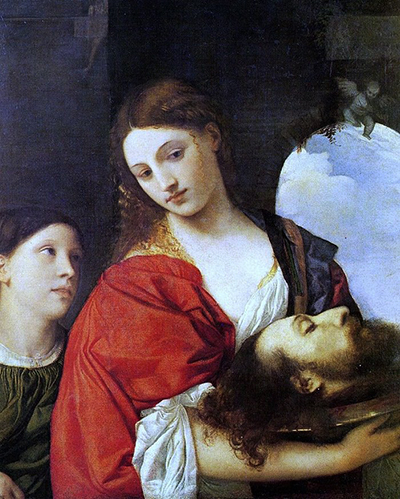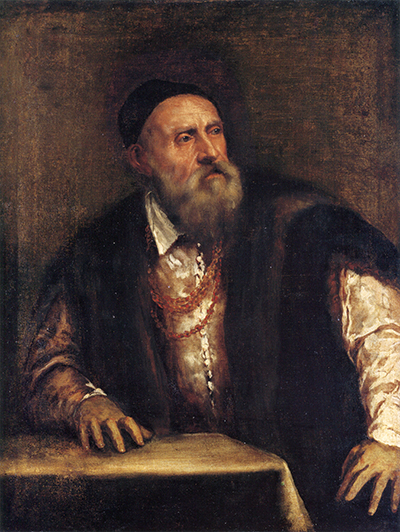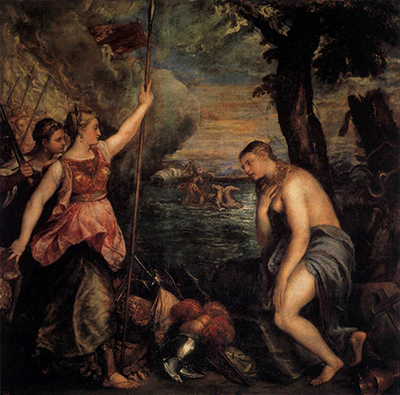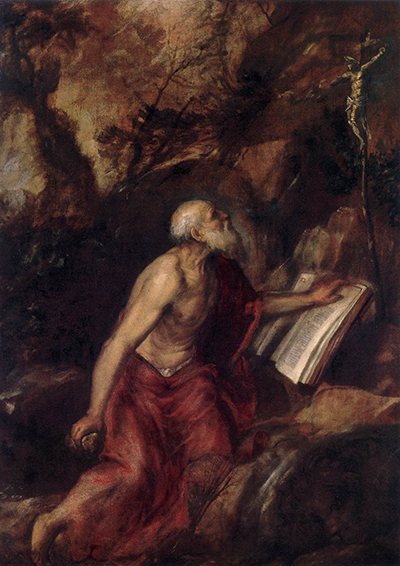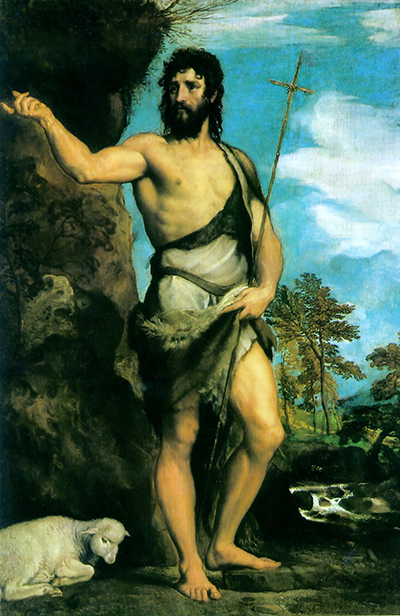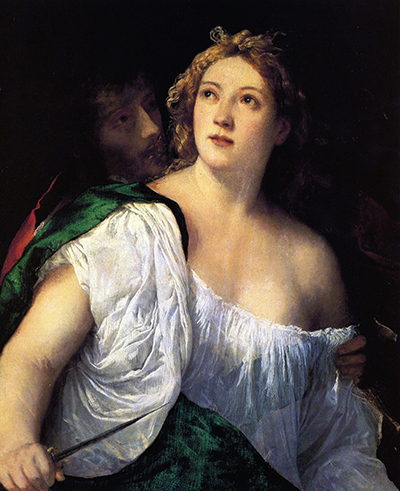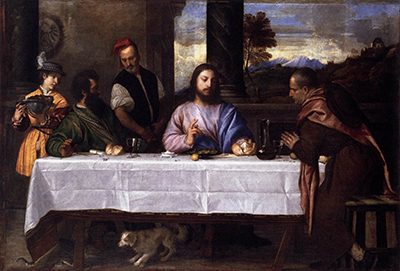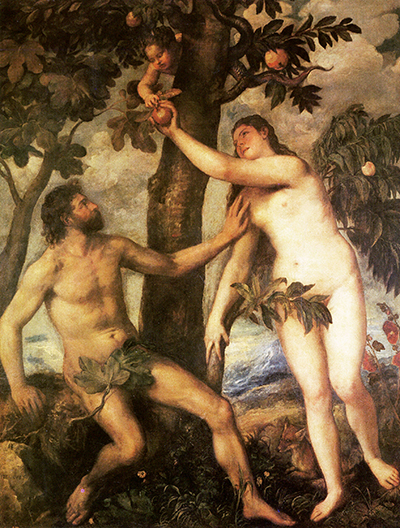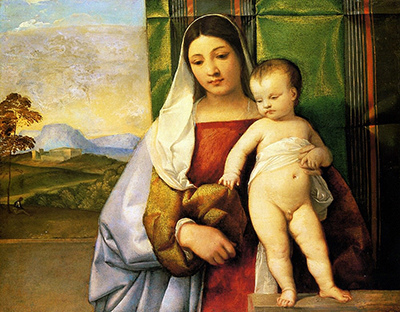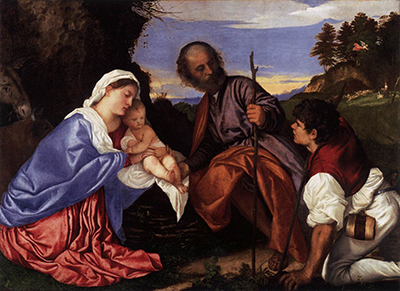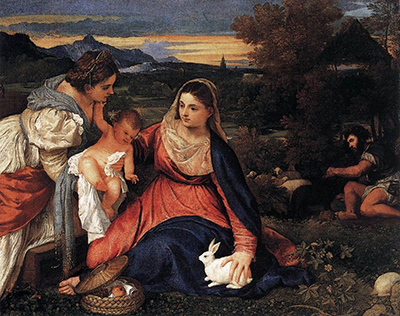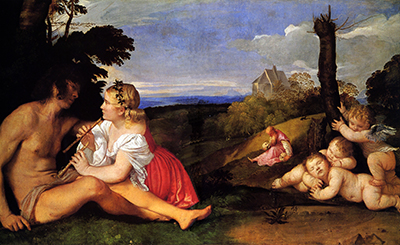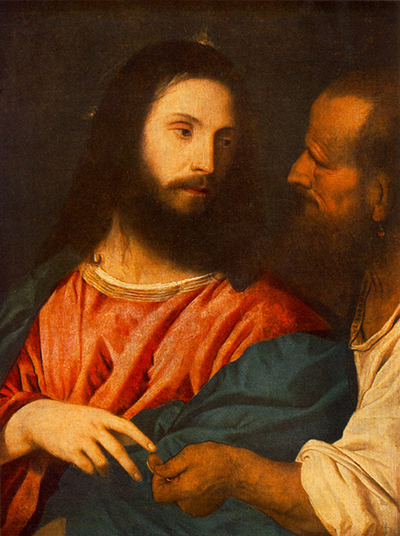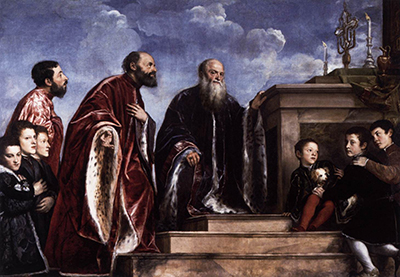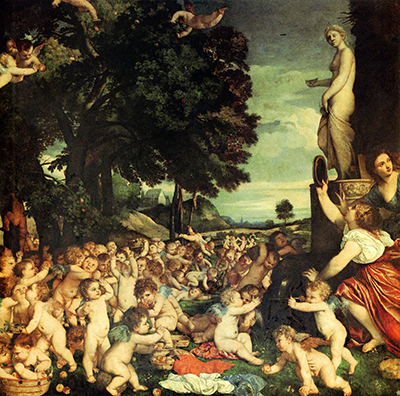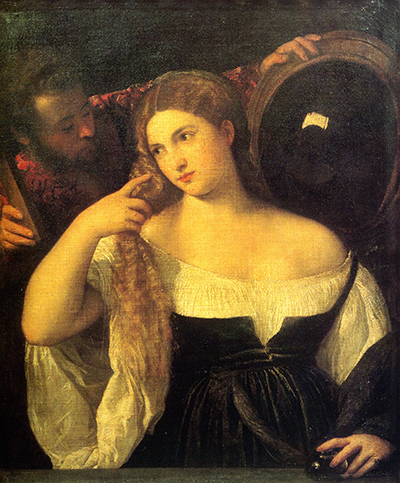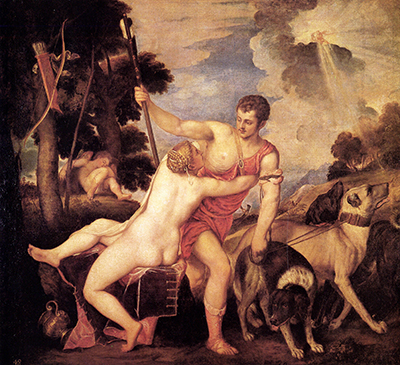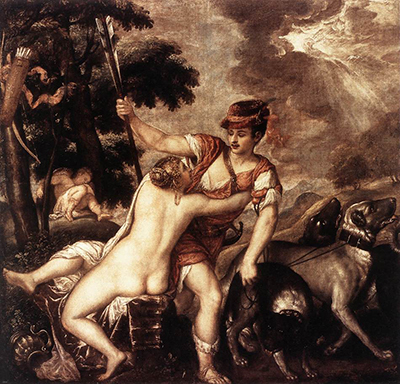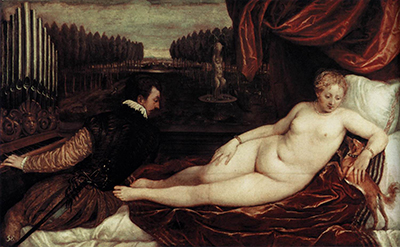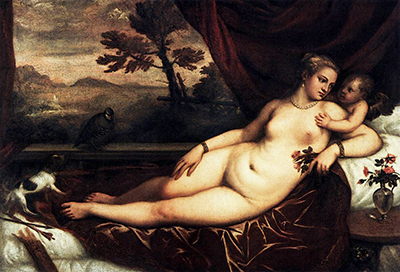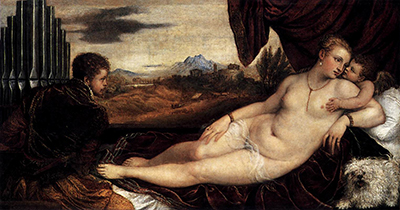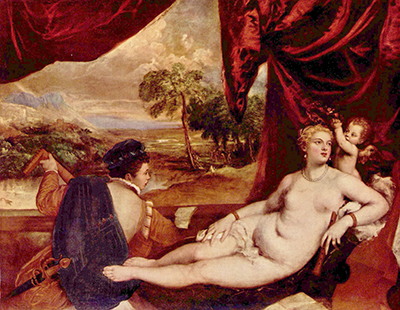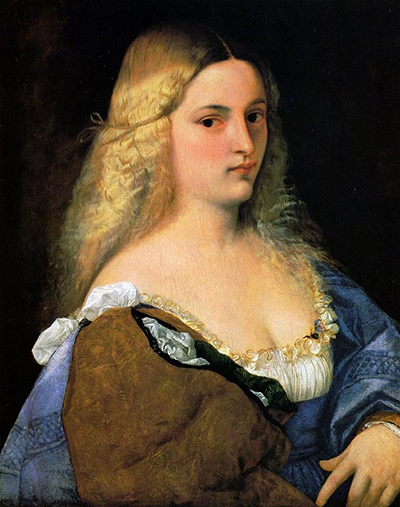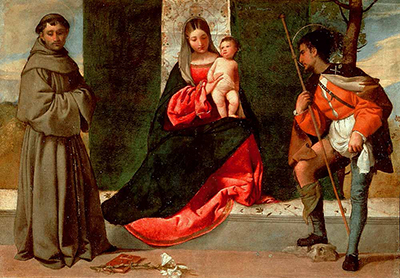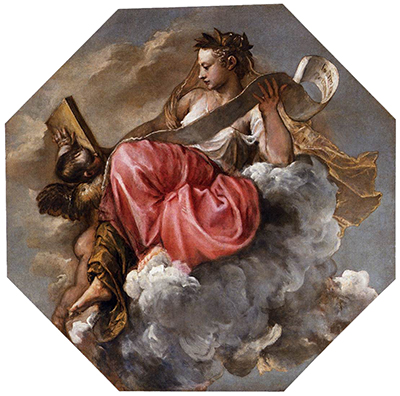 Titian was born Tiziano Vecelli, or Tiziano Veccllio, between 1488 and 1493 (the exact date is unknown) in Pieve di Cadore near Belluno. As a young man, Titian worked as an apprentice to the mosaicist, Sebastiano, before studying under Giovanni Bellini and working as an assistant to Giorgio Castelfranco, who we know today as Giorgione.
At this time, Venice was under threat from the Legion of Cambrai so, not surprisingly, artistic patrons looking for diversions responded well to the mythological representations produced by Giorgione and Titian portraying human beings living in harmony with nature in an idyllic golden age. Although Titian's natural talent allowed him to eclipse that of his fellow artist, art historians are sometimes challenged to differentiate between the work of the two artists and a number of canvasses believed to be by Giorgione have been re-designated, even recently, as the work of Titian.
When Bellini died in 1516, Titian was given the position of official painter of the Venetian Republic. One of his first commissions was the Assumption of the Virgin, which was to adorn the high altar in the Basilica Santa Maria. Whilst all of Titian's paintings told a story, this work set a new standard for monumentality, dramatic expression and the exposition of colourism on a grand scale.
It also marked a clear differentiation between Titian's developing style and the work of Giorgione and previous Venetian artistic conventions. The figures in the painting are larger than life and painted in reds, blues and greens. The work separates into three distinct layers, with the viewer's focus being drawn to God the Father peering out of golden clouds.
This three layered technique is one that repeats in Titian's work, notably in altarpieces for churches at San Domenico at Anconna, Brescia and San Niccolo. Most famously perhaps it is used in the Pescaro Madonna, painted between 1519 and 1526 for the Frari Basilica in Venice. The religious iconography in the work requires greater discussion than there is space for here. The patron, Pescaro, is shown kneeling at the foot of the stairs; whilst the Virgin's position, at the top of them and higher than St Peter, is meant to remind the faithful that she is the guardian to the stairway of heaven.
From 1516, Titian's style continues to develop across mythical, allegorical and religious subjects and portraiture and his notoriety, no doubt helped by his position as official painter, meant that patrons from all over Europe were keen to commission him to such an extent that he could choose what work he did. Patrons included the Holy Roman Emperor, Charles V, who was so pleased with Titian's work that he made him a Knight of the Golden Spur.